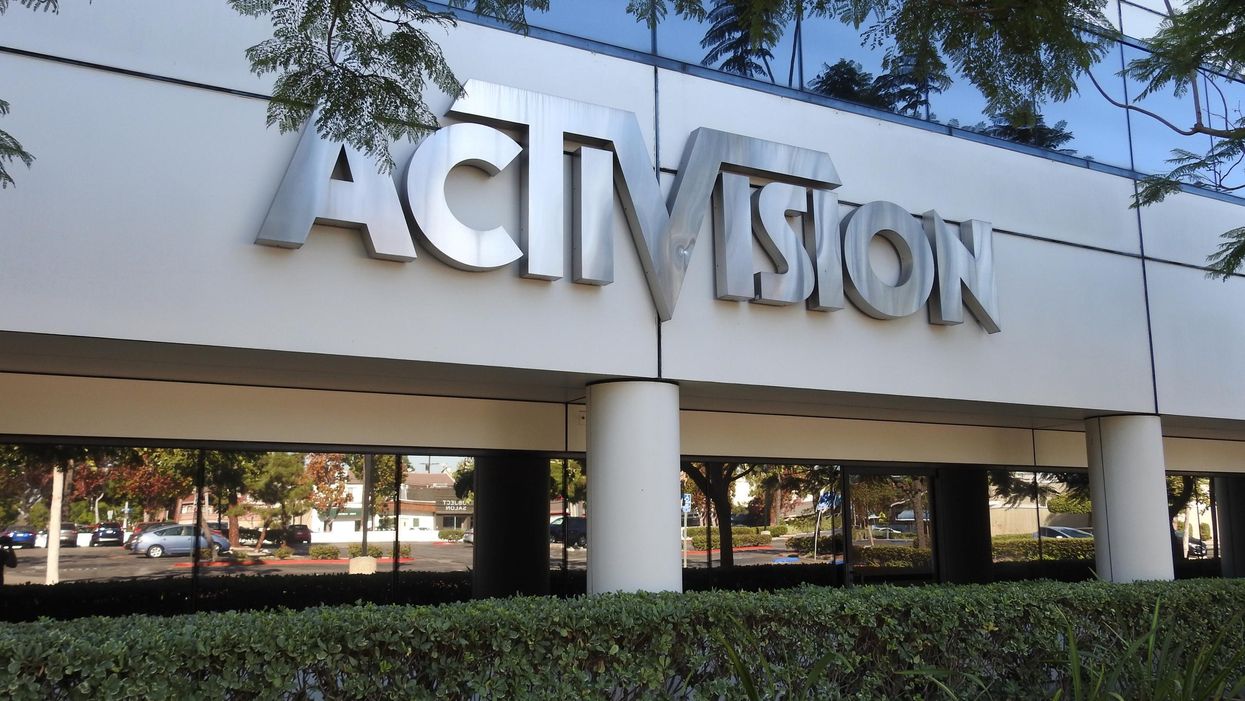 The maker of World of Warcraft and Diablo, Activision Blizzard fostered a pervasive "frat boy" culture where women employees were subjected to constant sexual harassment, lower pay and retaliation, according to a lawsuit filed this week by the California Department of Fair Employment Housing.
---
The agency sued the game company on Tuesday after conducting a two-year investigation into the Santa Monica-based company's workplace culture that found male workers and bosses tormented women and executives didn't seriously deal with complaints.
In the office, women were subjected to "cube crawls" where male employees drink "copious" amounts of alcohol and crawl to various cubicles in the office and "often engage in inappropriate behavior toward female employees," including groping them, the lawsuit filed in Los Angeles Superior Court stated.
The complaint said male employees "proudly" came into work hungover and played video games at the office, delegating their work to female employees. The behavior also included engaging in banter about their sexual encounters, talking openly about female bodies and joking about rape.
"Female employees almost universally confirmed that working for (Activision) was akin to working in a frat house, which invariably involved male employees drinking and subjecting female employees to sexual harassment with no repercussion," the complaint stated.
Women employees have to fend off unwanted sexual comments and advances by both their male colleagues and supervisors. The lawsuit cited one example where a woman employee, who was subjected to harassment, took her own life during a business trip with a male supervisor.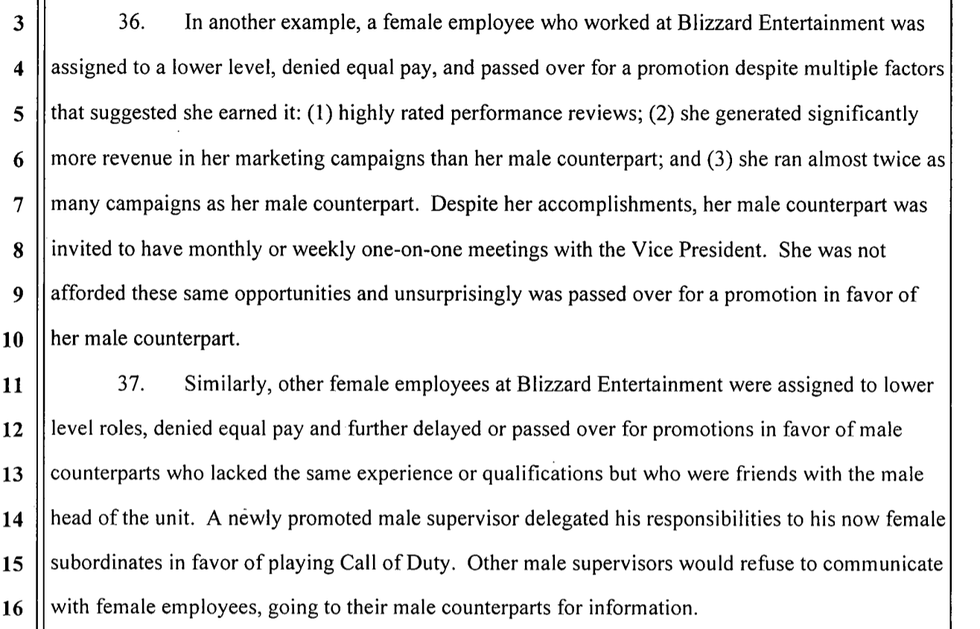 The top leadership of the 9,500-employee company is exclusively white males, the lawsuit states, and very few women ever reach top roles and those who do, earn less than their male counterparts.
Women make up 20% of the company's workforce.
Despite complaints made to the company's human resources department and executives, remedial measures weren't even taken, according to the complaint. The women who complained were retaliated against, including being passed over for work on projects, transferred to other units and selected for layoffs.
The state agency is seeking an injunction forcing compliance with workplace protections as well as unpaid wages, pay adjustments, back pay and lost wages and benefits for female employees.
In a statement, the company accused the agency of using distorted and false descriptions of Blizzard's past.
"We value diversity and strive to foster a workplace that offers inclusivity for everyone. There is no place in our company or industry, or any industry, for sexual misconduct or harassment of any kind," a spokesperson for Activision Blizzard said. "We take every allegation seriously and investigate all claims. In cases related to misconduct, action was taken to address the issue."
The problem of sexual harassment and workplace discrimination at tech companies is not new. The Communication Workers of America is behind an effort launched last year to unionize video game and tech companies for working conditions as well as ethics and culture.