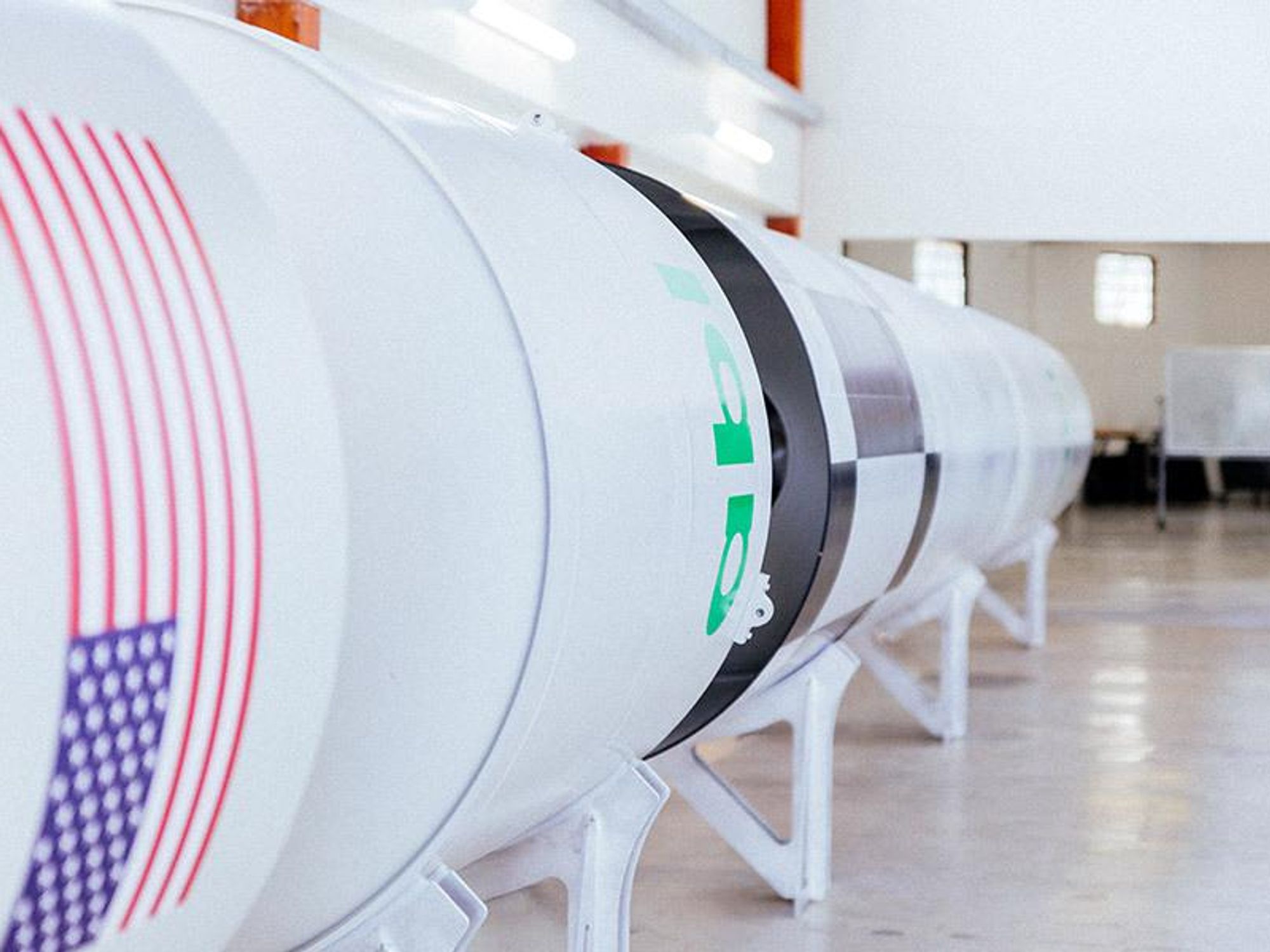 Rocket builder ABL Space Systems announced a $200 million funding round on Monday, its biggest to date.
---
The deal values the El Segundo-based firm at $2.4 billion, seven months after it blew past the $1 billion mark to reach so-called unicorn status. Previous investors including T. Rowe Price, Fidelity, Tinder co-founder Justin Mateen, and others chipped in.
ABL says the latest injection of capital will go toward scaling production of its first rocket, the RS1 launch vehicle as well as to "conduct research and development of future systems."
Their RS1 aims to carry up to 1,350 kg into low Earth orbit — around 200 kilometers above the Earth. ABL is among a number of U.S. rocket builders like Long Beach-based Rocket Lab and Hawthorne-based SpaceX that are competing in the growing small satellite market.
In a possible dig at SpaceX and Elon Musk's grandiose talk of turning humans into an interplanetary species, ABL positions its rocket as a low-cost way to launch payloads: "No over-design, no gimmicks—just reliable, regular launches."
Co-founded in 2017 by former senior SpaceX engineer Harry O'Hanley, ABL has recently secured large contracts with Lockheed Martin, NASA, and the U.S. Department of Defense.
Asked about the origin of the ABL name, co-founder and chief financial officer Dan Piemont told dot.LA by email, "There's no specific meaning behind it. Consider it a celebration of the storied history of opaque acronyms in space travel."