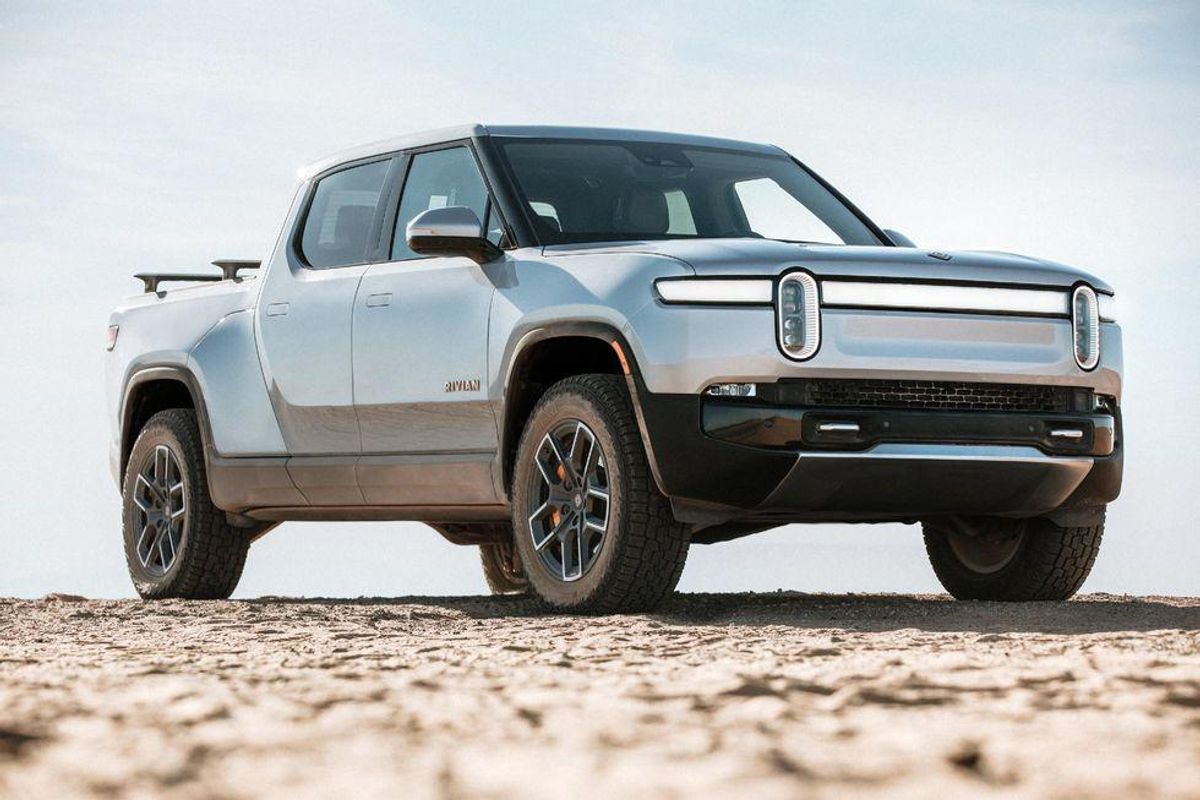 With production of its long-awaited electric pickup underway, Rivian is targeting a valuation of around $55 billion in its forthcoming initial public offering.

The Irvine-based electric truck and SUV maker is expected to raise around $8 billion in the IPO, offering 135 million shares that have been priced between $57 and $62, according to a regulatory filing published on Monday. That's on top of the more than $5 billion Rivian raised earlier this year from companies like Ford, Amazon and T. Rowe Price, a publicly traded investment manager.
The company is expected to start trading on the Nasdaq exchange next week.
---
The scale of Rivian's IPO reflects just how much has changed since fellow electric vehicle maker Tesla's $260 million public debut on the Nasdaq exchange in 2010. Rivian's R1T pickup rolled off its Normal, Illinois production line in September, beating established automakers to the punch as Ford and General Motors ready their own electric pickups.
While Ford invested in Rivian and stands to gain from its rise, the IPO-bound electric vehicle maker may also pose a threat to the dominance of established brands — that is, if Rivian manages to live up the hype that's propelled its high valuation.
Rivian still has much to prove. Earlier regulatory filings showed the company lost roughly $1 billion in the first half of this year, and deliveries of its debut truck are reportedly at a "trickle" as it races to supply Amazon with 10,000 delivery vans by the end of next year.
On the upside, both Rivian and its competitors stand to gain from a proposed revamp of electric vehicle tax credits in the U.S., as the climate crisis drives scrutiny of emissions-spewing combustion engines.
Ford's market cap hovered around $72 billion on Tuesday, while GM's stood near $81 billion.