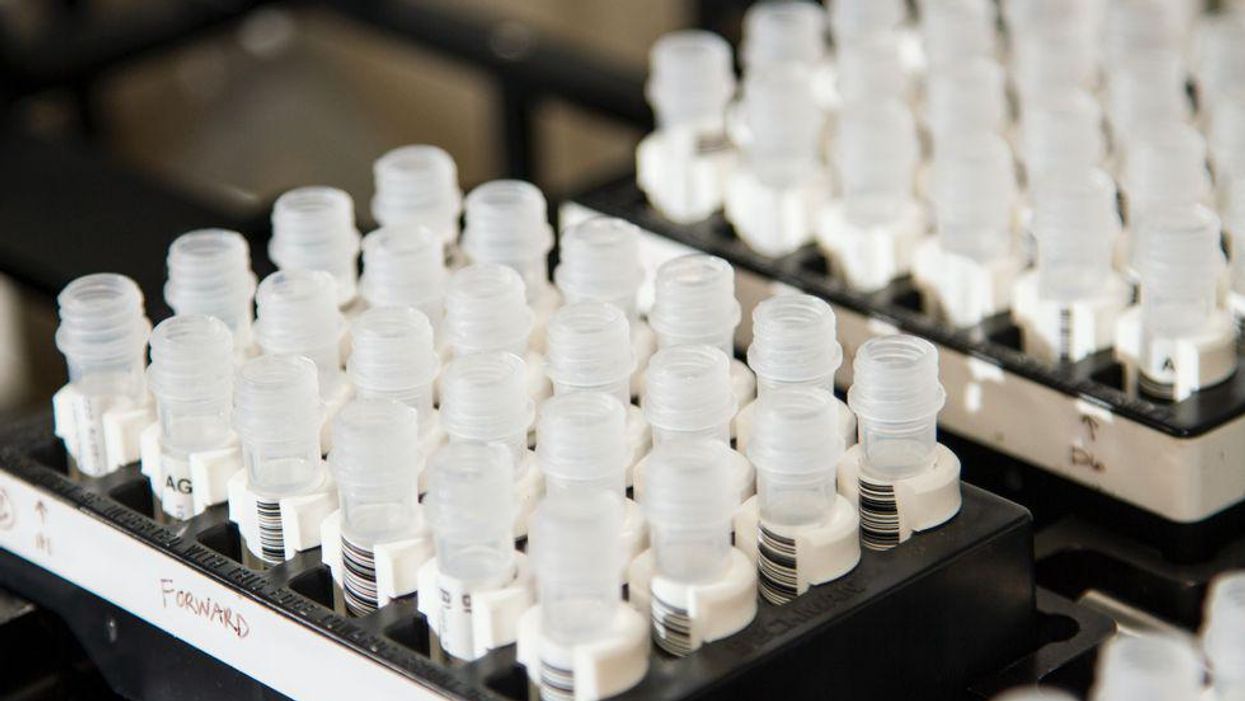 The next wave of cancer treatments uses the body's own immune system rather than chemotherapy or radiation to kill cancer cells. Treatments are being developed by two Southern California pharma companies.

Last week, one of the biggest players in cell therapy, Kite Pharma, announced it will work with the cancer startup Appia Bio to create breakthrough drugs.
---
Under the agreement, Westwood-based Appia Bio (which came out of stealth in May) and Kite Pharma will develop CAR-T cell therapies, a promising new treatment that aims to eliminate cancer cells and strengthen the immune system's response to flag and fight these cells in the future. The deal could be worth up to $875 million for Appia Bio, according to the two companies.
The deal highlights a growing, collaborative ecosystem in Los Angeles reminiscent of the biotech community in San Diego. Pharma giant Gilead Sciences announced in 2017 it would acquire Kite Pharma in a nearly $12 billion deal, pointing to a growing interest in Los Angeles' bioscience community made up of university-to-startup pipelines like Appia, which has founders from UCLA, USC and CalTech.
Appia Bio will be responsible for doing preclinical and early clinical research of engineered cells provided by Kite, and Kite Pharma will be responsible for developing, manufacturing and commercializing the therapies.
Unlike most cell therapies that come from cells of the patient, known as autologous cell therapy, Appia Bio will use the cells of other people, known as allogeneic cell therapy. The company's patented technology, ACUA, uses allogeneic cells to generate iNKT cells, which may be less likely to be rejected by the patient's immune system.
"We hope to provide allogeneic cell therapy as a broadly accessible next-generation therapeutic option for oncologists and their patients," said Appia Bio CEO JJ Kang in an email.
Appia Bio hopes this will create safe therapies at scale, allowing doctors to start treatment almost immediately instead of making late-stage cancer patients wait long time periods as their cells are engineered.
Kang said they partnered with Kite because it already had manufacturing facilities as well as an infrastructure for development and research.
This isn't Kite Pharma's first foray into CAR-T cell therapies. The FDA approved one of the pharma company's CAR-T treatments for a type of lymphoma cancer in 2017, and another was approved for what's known as mantle cell lymphoma cancer last year.