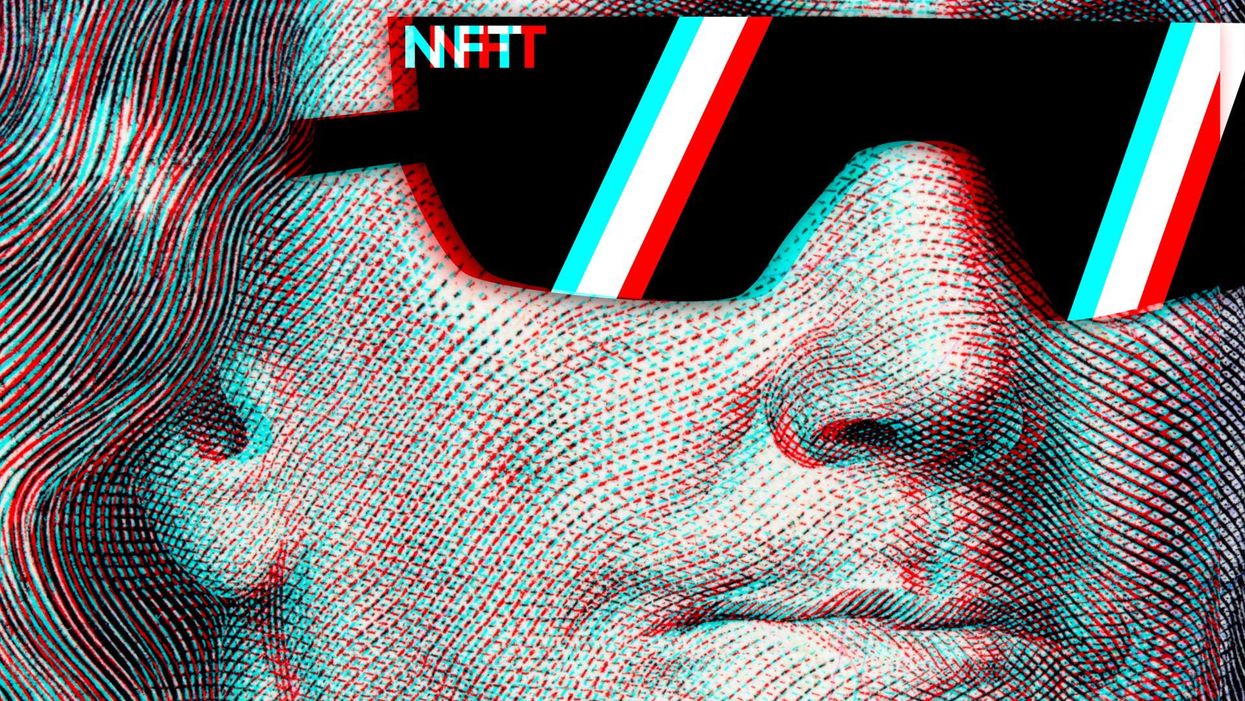 Non-fungible tokens—better known as NFTs—have gone mainstream in the past year, with everyone from major art auction houses to Hollywood movie studios buying into the hype.

NFTs are unique pieces of data tracked and stored on blockchains like Ethereum. They're usually associated with digital images, such as cartoon apes or the artist Beeple's $69 million digital collage. NFTs offer a record of ownership that is verifiable through a digital ledger, opening up a whole range of possibilities for digital assets that people can buy, sell, and transact with.
---
Major venture capital firms like Andreessen Horowitz are among those to have entered the NFT fray, with the Silicon Valley giant targeting NFT startups through its new $2.2 billion crypto fund. As such, dot.LA decided to gauge how local VC investors—who are accustomed to navigating burgeoning tech bubbles—feel about this latest trend.
In a dot.LA poll of 32 leading Los Angeles-based venture capitalists, roughly 9% described NFTs as a "good" investment, while an equal percentage indicated the opposite, calling them a "bad" investment. A roughly 66% majority of respondents, meanwhile, said they were simply "not sure." The remaining 16% selected "other"—listing a range of responses including "Not great for a venture fund, good for individuals," "Fundamentally a good development, but currently overvalued," and "Depends on the NFT!"
When dot.LA reached out for further comment, none of the NFT skeptics chose to share their take on the record.
Like the crypto space at large, NFTs have no shortage of doubters and proponents alike. Some prominent technologists—including Signal founder Moxie Marlinspike and Square CEO Jack Dorsey—have publicly questioned whether the scene is as decentralized as it seems. In the gaming industry, some developers are looking to build entire games around NFTs, while others are reportedly turning away NFTs as payment.
"2021 was a watershed year for NFTs focused on art, collectibles & gaming. People value scarcity, and NFTs fit the bill," said M13 investor Mark Grace. "Add in their traits of transportability and programmability, and it's easy to see why people are so engaged," he added, though noting that he's cautious of "NFTs marketed as a cure-all."
TenOneTen partner Minnie Ingersoll shared the enthusiasm.
"No one yet knows how things will shake out, but ownership, the metaverse, and digital identity are being rethought and that's exciting," said Ingersoll. "Personally, I'm more bullish on tokens that have functionality or represent digital work (e.g., NFTs that unlock access or represent digital art) than I am on NFTs that try to bridge the physical world onto the blockchain. I think both will happen eventually but from a timing perspective the latter is not where I would focus on investing now."
Both M13 and TenOneTen have investments in blockchain-related companies—respectively, crypto investing tool River and mobile banking app LVL.