As governments cautiously lift COVID restrictions and borders reopen, the founders of millennial-focused travel app Elude are optimistic about the future of travel.

The app lets users enter their budget and see the types of trips they can afford, instead of having to enter destination after destination, only to see themselves priced out.
---
After securing a $1 million seed round a few months ago and signing up 25,000 users, co-founders Frankie Scerbo, 35, and Alex Simon, 28, were ready to go bigger.
The two sought some marquee names in tech to help build their travel app. With advice from former CMO of Instagram Cliff Hopkins, former Airmap CEO Ben Marcus and co-founder of Priceline Jeff Hoffman, they readied their app for wider use and locked down more funding.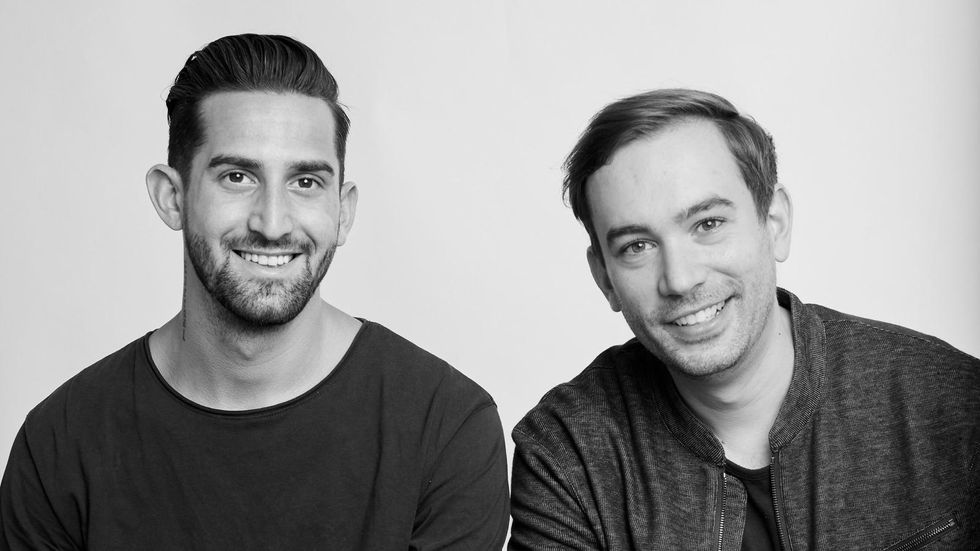 Elude co-founders Alex Simon (left) and Frankie Scerbo
The Los Angeles-based startup announced Wednesday that it received $3 million in funding led by ATX Venture Partners. Other investors include, Mucker Capital, Unicorn Ventures, Upfront Scout Fund, StartupO, Grayson Capital, Gaingels, Maccabee Ventures and Flight VC.

In a couple weeks the iOS app will also be available on the web for Android users. Soon, the company plans to roll out a "one-click" buying option similar to the one Amazon pioneered.
The U.S. Travel Association projects leisure travel spending to surpass pre-pandemic levels in 2022 as vaccination rates rise and people feel more comfortable hanging out with family and friends. At least 58% of the U.S. population is fully vaccinated as of Nov. 16, according to the CDC. But international travel is not projected to rebound for years.
The money raised is being used to fuel marketing efforts, improve their tech, and hire additional engineers.
Younger generations are redefining travel as they consume most of their content and research on their phone. In a recent survey by Healthcare Insider, millennials are the age group most eager to resume traveling.
"Our user base right now ranges from that millennial age all the way up to families that are looking to book but from a social standpoint, from marketing, it skews on to the younger age," Scerbo said.
But the two know that to make a mark in this competitive space, where established players like Expedia and Airbnb dominate, they needed to seek out people who understood the market intimately.
"We were very deliberate early on with getting individuals that really did understand the space and can help us navigate the travel industry," Simon said.
That led them to reach out to former Priceline executive Jeff Hoffman, who helped build the discount travel service that lets users bid on flights and hotel stays from the ground up.
Simon said, the thinking was, "Let's build a relationship with these individuals knowing that it's not from a capital or cash point of view, but simply just from their background and their experience."