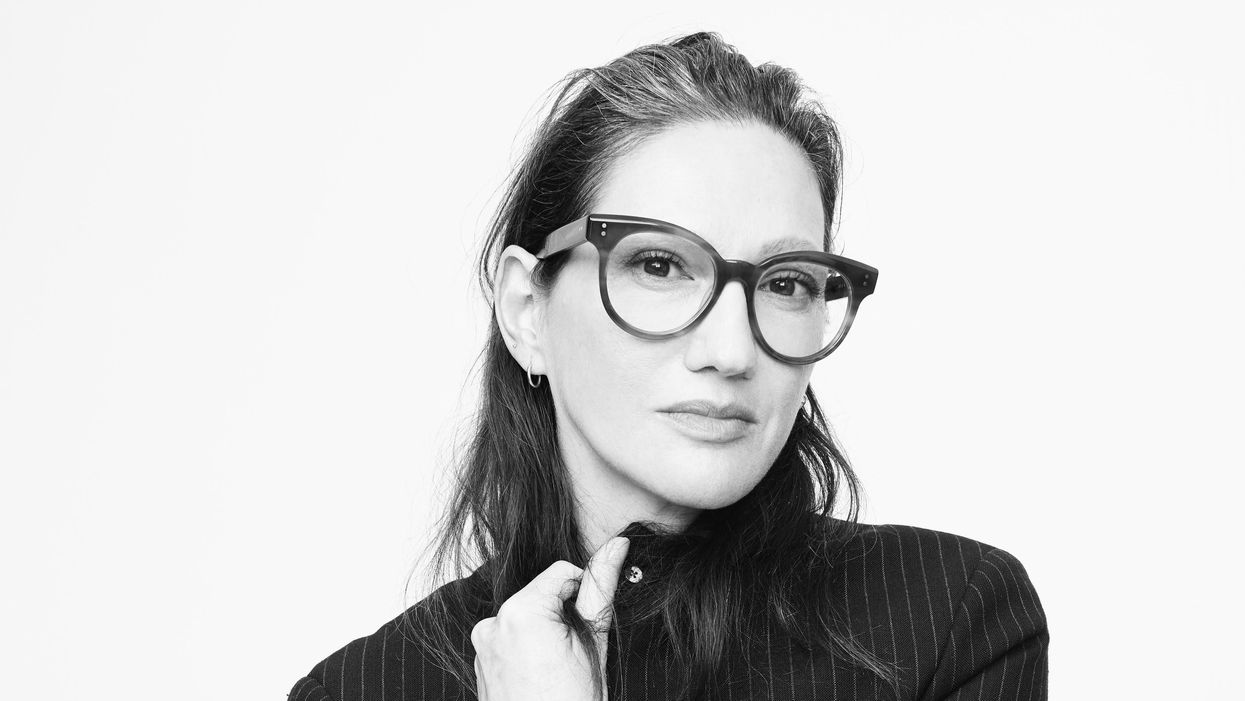 On this episode of Behind Her Empire, Jenna Lyons talks about struggling to find her passion to becoming a fashion icon and co-founder of the beauty brand, LoveSeen.
---
Lyons started her career as intern at Donna Karan then went on to join the design team at J.Crew. After nearly 30 years, she decided to build her own empire. The idea of being in the fashion industry was something that came to her when she learned how to sew.
"Everybody knew, you know, 'I'm going to be a nurse, I'm going to be a teacher, I'm gonna be a doctor.' And I didn't know and I was so grateful to find this passion for making clothes," said Lyons.
As a young teen, Lyons had a genetic disorder that made her teeth yellow and created bald spots on her head and scars all over her body. She was already about six feet tall and was teased by bullies. She said nothing fit her right as she tried on all kinds of sizes. It wasn't until she took a sewing class and made her own clothes that she noticed a difference.
"I was really shocked when I started to make clothes. The whole conversation around my image or what I was wearing, or how I looked, shifted dramatically. And the power of something like that is so overwhelming. It was the first time I had positive feedback on something that I had not only worn, but I actually made it myself," said Lyons.
The passion to make clothes changed Lyons life as she went off to Parsons School of Design at the New School in New York. However, the school's expensive tuition became too much and Lyon returned home for the summer to be a waitress. Just before she did, however, she found a job posting for J.Crew as an assistant designer in men's knits.
She put her her resume out there and got an interview with the head of human resources. She finally heard back at the end of the summer with a job offer. Lyons took the job without even asking the salary. Twenty-seven years later, Lyons moved from her role as president of J Crew to begin her own company focused on reinventing fake lashes. She was inspired by the very condition that she had that impacted her lash growth. Lyons even got her own HBO Max series.
"I never in a million years, never in a million years, would have thought that I would have gotten to a place in my career where people actually want to take a picture of me or my outfit," said Lyons.
In the rest of the episode, Lyons gets in-depth with her childhood, why she left J.Crew. and how she reinvented herself.