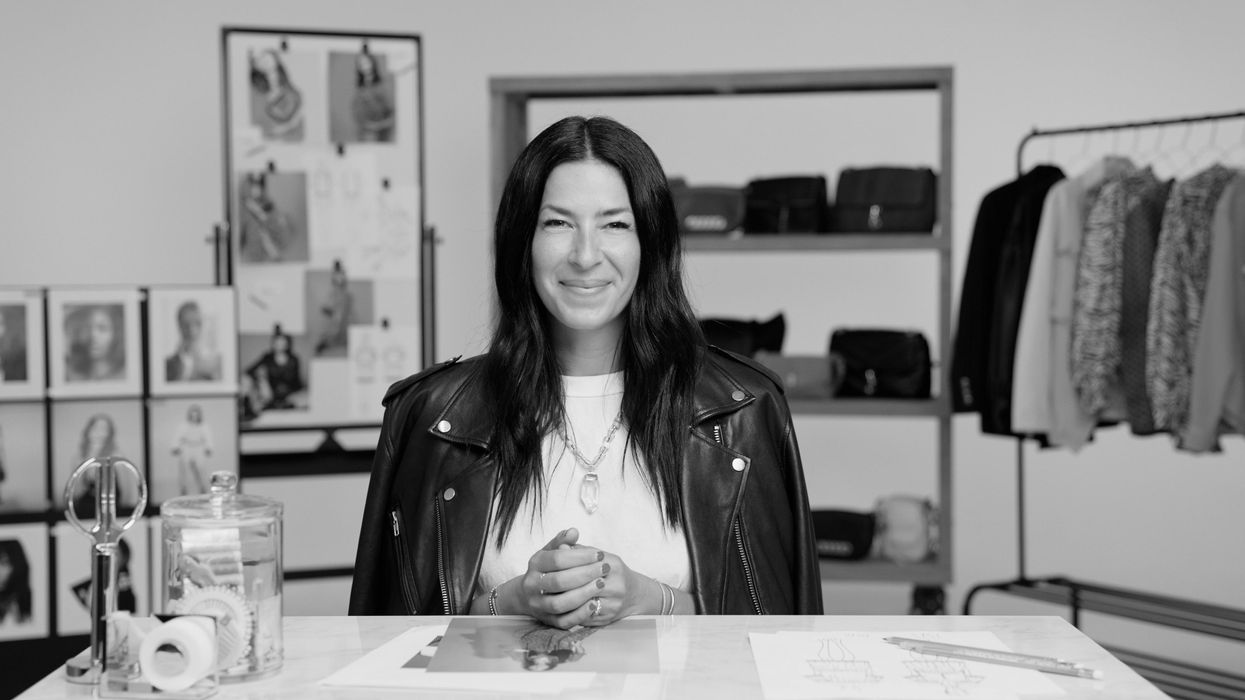 On this episode of Behind Her Empire, hear from Rebecca Minkoff, co-founder of her namesake lifestyle brand. Her company sells handbags, clothing, jewelry and footwear, and has expanded to include the podcast she hosts, titled "Superwomen," and a network called The Female Founders Collective that celebrates the work of women founders.
Minkoff moved to New York City when she was 18 to follow her dream of becoming a fashion designer. She talks extensively about working hard trying to find a foothold in the city, building her business from the ground up, hustling to make connections and get her designs into production.
She found overnight success with her redesigned "I Love NY" charity tee commemorating 9/11, which served as a springboard for her career. She took a big gamble on handbags, using the last of her money to mock up a few samples. She connected with a buyer in L.A. who she met by word of mouth, and her brand took off.
Her brother joined to help her manage the business side of her brand, coming on board as the CEO. She shares how they bootstrapped the early days of their business so they wouldn't have to compromise their vision and design for stakeholders.
Minkoff talks a lot about the risks she took to reach success, including her bid to use influencers to model her goods before it was common and prioritizing ecommerce. Adaptability and resourcefulness are skills of which she is fond, especially in 2020.
Minkoff also talks about her take on motherhood, the pros and cons of venture funding, trusting her instincts and how networking made her career.
Rebecca Minkoff is the the co-founder of Rebecca Minkoff, the host of "Superwomen" and creator of The Female Founders Collective. Her debut book titled "Fearless" comes out June 15th.
"I really had to say, Okay, what is the worst that could happen? losing everything? Okay, well, wait, I'm not losing everything. They can't take my kids, and they can't take my husband. And they can't take from me what I did to build this. And if I had to build something else, even if it was beach chairs, I could build it again." —Rebecca Minkoff
dot.LA Engagement Intern Colleen Tufts contributed to this post.
Want to hear more of the Behind Her Empire podcast? Subscribe on Stitcher, Apple Podcasts, Spotify, iHeart Radioor wherever you get your podcasts.