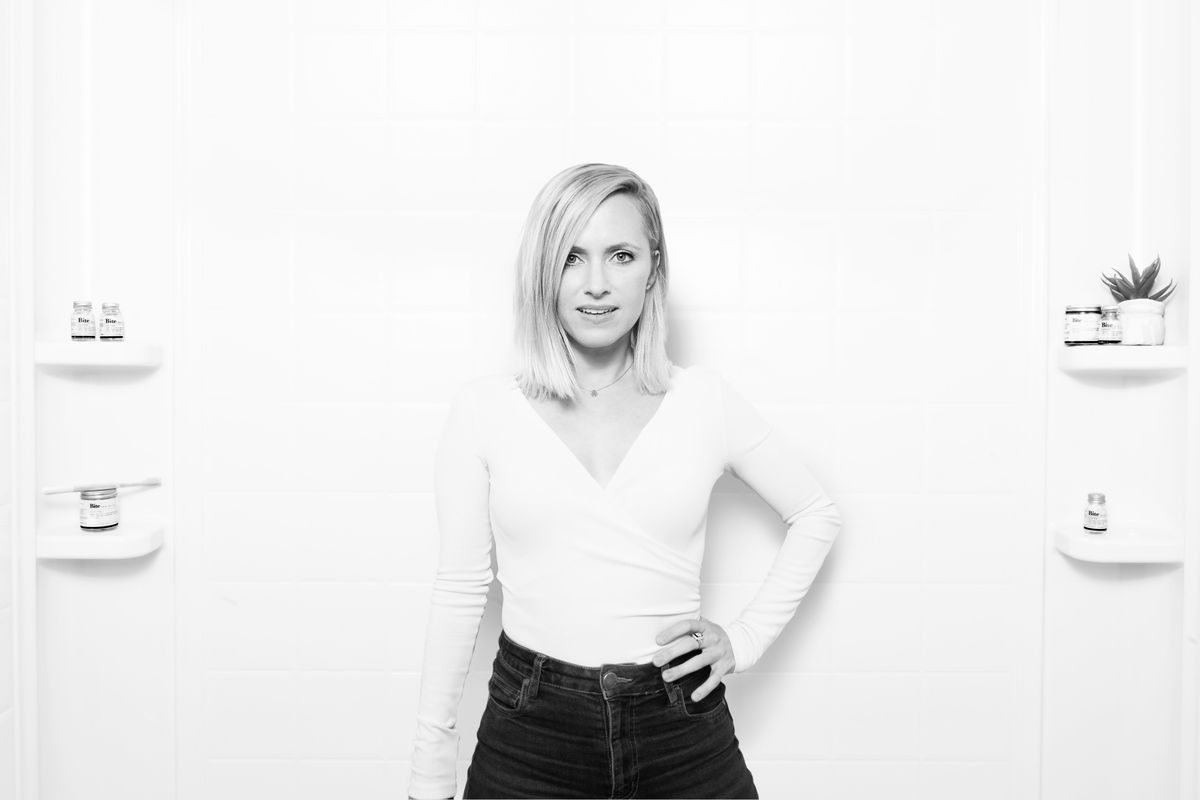 On this week's episode of Behind Her Empire, hear from Lindsay McCormick, CEO and founder of Bite Toothpaste Bits.
---
McCormick came up with the idea for Bite Toothpaste Bits when working as a producer at HGTV's "HouseHunters" show. There, she found herself traveling often with no option for a refillable toothpaste.
She said she realized, "Oh, I want to make this product for me." Her product is vegan, chewable as well as packaged and sourced sustainably.
When she started as an entrepreneur, McCormick viewed Bite as "the best side hustle ever." Quickly, she realized she had managed to corner a niche in an extremely competitive markets.
"They [vegans] found out about me, and they talked they told their friends about me, even though there was zero ad spend," she says. "No matter what your product is, no matter how competitive the industry is, if you're filling a need for an audience or customer base that hasn't been paid attention to, you have a chance against the big guys," she adds.
McCormick also found success after she went viral for a behind-the-scenes video filmed for "Women's Health." The video took off just weeks after she broke even, she says, quickly overwhelming her with orders that she packaged out of her living room.
Since then, McCormick has found manufacturers and has been able to maintain her "no shortcuts" approach to oral care.
In the rest of this conversation, Lindsay also talks about her appearance on "Shark Tank," how she continues to put the planet first in her business and advice for up-and-coming entrepreneurs.
Lindsay McCormick is the CEO and founder of Bite Toothpaste Bits.
"People think it's the big brands against the small brands, but we need each other. The big brands need us to show that there's markets in places that they're blind to. And we need them to make our weird product eventually accessible to more people." —Lindsay McCormick
Want to hear more of the Behind Her Empire podcast? Subscribe on Stitcher, Apple Podcasts, Spotify, iHeart Radio or wherever you get your podcasts.
dot.LA Engagement Intern Colleen Tufts contributed to this post.