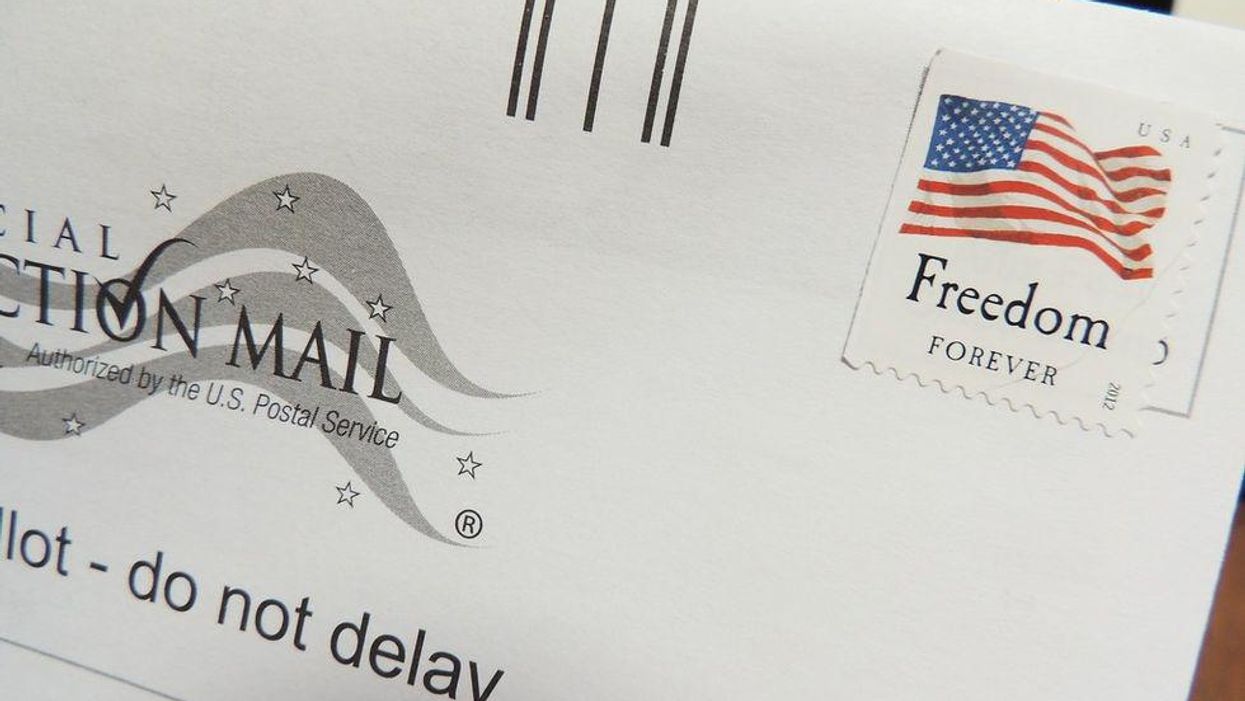 The tech elite is split over who should lead California, as leaders like Netflix co-founder Reed Hastings and Oracle co-founder Larry Ellison duke it out with their checkbooks ahead of the heated recall election. But it's a different story altogether for many of the industry's foot soldiers.
Campaign finance data indicates that workers at big tech companies have overwhelmingly backed Gov. Gavin Newsom over his opponents. That's in line with the broader fundraising trend, as the incumbent governor outraises the competition by a wide margin.
Money may not decide the fate of the election, thanks in part to California's asymmetrical recall system. But as a proxy for support, the hundreds of monetary contributions made by workers at big tech firms highlight the ideological gulf between the industry at large and its leaders, such as former Facebook executive Chamath Palihapitiya, who contributed $100,000 to the effort to "Rescue California" from Gov. Newsom.
By the Numbers
According to public campaign contributions data made available by the secretary of state and nonprofit research group MapLight, Gov. Newsom's Stop the Republican Recall committee has received 448 individual monetary contributions this year from workers at Apple, Microsoft, Alphabet, Amazon, Facebook and Tesla, totaling $49,491.
In contrast, committees supporting leading Republican candidate Larry Elder have received about a tenth as many individual contributions (49) from workers at those firms, totaling $8,393. The figures get smaller from there.
YouTuber Kevin Paffrath, who was dubbed a "landlord influencer" by Curbed, has notched 21 contributions from big tech workers to a total of $2,717, while the data shows just one contribution for perennial candidate John Cox from an out-of-state Microsoft employee, totaling $100.
Geographic Breakdown
Contributions from big tech workers to the leading candidates and other recall committees came from all over the state, often from cities synonymous with the tech industry, like Palo Alto and Mountain View.
In Los Angeles and its surrounding areas, Newsom's Stop the Republican Recall committee raised funds from a handful of workers out of Apple and Amazon Studios' Culver City offices. Elder, who calls himself the Sage from South Central, secured funds from Amazon and Tesla engineers out of Orange County, among others. An Amazon driver out of nearby Covina contributed to the committee supporting Paffrath.
"I am anti-recall… much more than I am pro-Newsom," said one Los Angeles-based tech worker who contributed to the Stop the Republican Recall committee. "Larry Elder should run for city council or dog catcher. Governor, no. I don't have a problem with his conservative position but his views on women in particular are deeply concerning." They added, "he is not qualified to be governor of this state or any state."

As for contributions from big tech workers based outside of California, efforts to unseat Gov. Newsom take the lead. Altogether, committees opposing Gov. Newsom in the recall vote secured $3,936 from big tech workers who reside elsewhere, compared to $1,200 for Newsom.
About the Data, and the Latest Polling
The public campaign contributions data used in this story was taken from California's Secretary of State online database on September 1, 2021, querying contributions made this year from employees of the six largest tech firms by market cap: Apple, Microsoft, Alphabet (Google), Amazon, Facebook and Tesla.
A poll released on August 31 from SurveyUSA and the San Diego Union-Tribune found that 51% of respondents sided with Newsom in opposing the recall, while 43% supported it and 6% said they were undecided. The same poll showed that 27% of voters "who plan to vote on question two" support Elder, with Paffrath, Cox and other candidates trailing far behind, according to SFGATE.