Bird's SPAC Deal is Done: First Day on the NYSE Ends Virtually Flat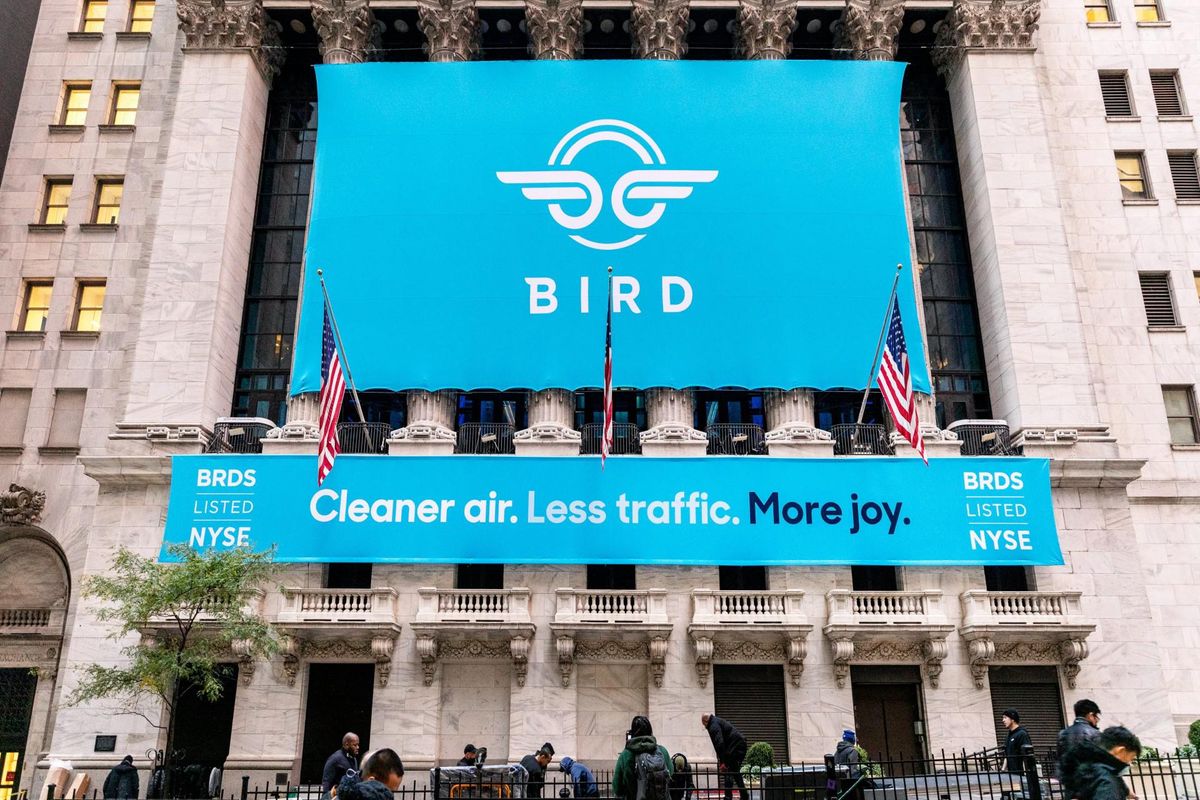 Bird, the Santa Monica-based firm that makes and rents electric scooters, ended its first full day as a publicly traded company with its stock price up by a fraction of a percent at $8.40 per share.
---
By merging with Switchback II, a special purpose acquisition company, Bird skipped the traditional IPO process to list on the New York Stock Exchange. Now closed, the deal put a combined $414 million in cash and credit at the scooter company's disposal — minus fees related to the merger, Bird said on Friday.
The SPAC deal originally valued Bird at around $2.3 billion.
Now trading under the ticker "BRDS," Bird CEO Travis VanderZanden said in a statement that the funds will fuel its growth and further its mission of providing "environmentally friendly transportation for everyone." Bird plops rentable scooters on sidewalks in more than 350 cities.
Bird's revenue plummeted at the onset of the pandemic, as lockdowns confined commuters to their homes, but the company recently reported a rebound in revenue and declining losses for its second fiscal quarter of 2021.
While Bird leads the pack on scooter rentals, its competitor Lime revealed today that it raised $523 million from investors ahead of a possible public debut next year.
Why "BRDS"? Earlier this week, footwear company Allbirds started trading on the Nasdaq exchange under the symbol "BIRD," perhaps beating Bird to the punch. Bird did not immediately respond to a request for comment.
Friday energy Today was electric for the @BirdRide listing Come take a ride behind the scenes of all the action $BRDSpic.twitter.com/9KMjBLzpHP

— NYSE \ud83c\udfdb (@NYSE) 1636137781