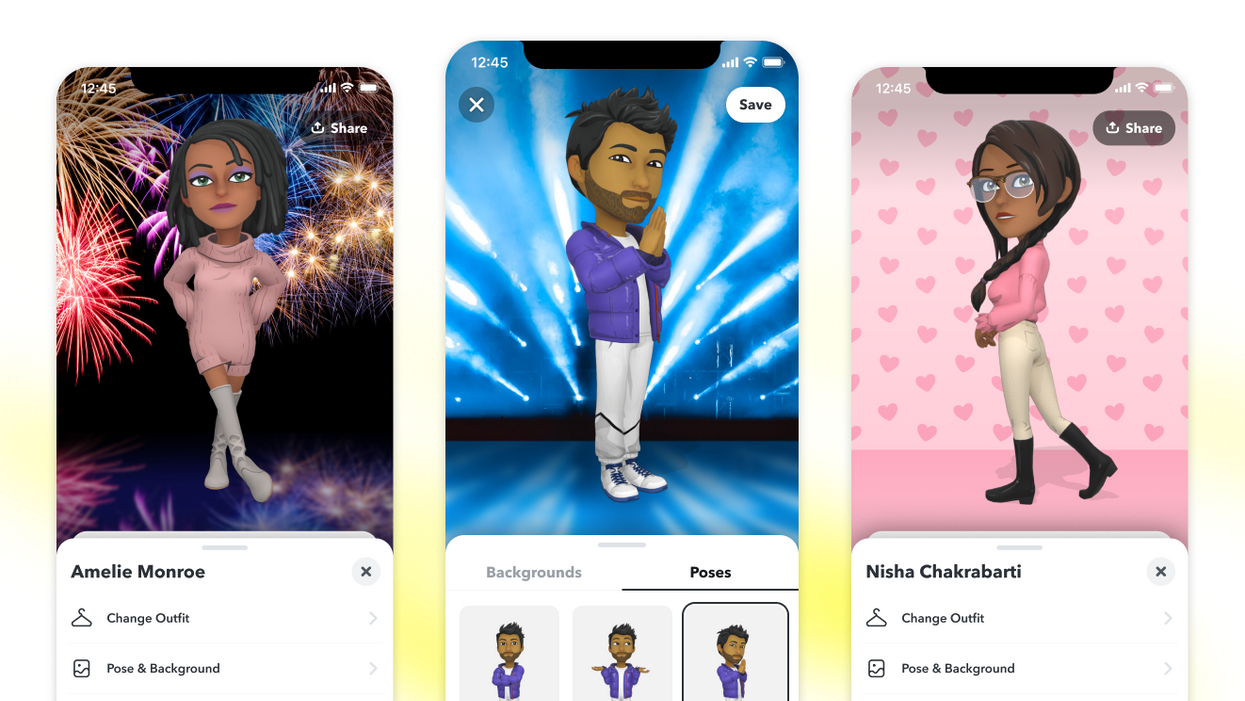 Bitmojis are getting an upgrade on Snapchat with a new 3-D design that rolls out Monday.
Snap Inc. is decking out its avatars with more than 1,200 combinations of poses, gestures and backgrounds like cow prints and beach locations. The new avatars are full-body designs with new "Pixar"-like quality that can be shared on and off the platform.
---
It comes the same day Snap confirmed that it acquired Culver City-based Vertebrae. The AR and 3-D platform helps brands and retailers translate their clothes and accessories digitally. Terms of the deal weren't disclosed. But both moves illustrate Snap Inc.'s intentions to move further into virtual fashion.

The new avatars show much more detail from stitching on outfits to the sparkle of jewelry. That level of detail could help entice brands. Already, users are able to buy some of the clothes featured on Bitmoji. With the addition of accessories, there is the potential for more revenue sources.
Snap has used Bitmoji, which it acquired from Bitstrips in 2016, as an entry into gaming, merchandise and other areas. The company has used the avatars to partner with fashion brands from Levis to Ralph Lauren. Last year, Snap made a big push into gaming with Bitmoji Paint, a game that lets users collaboratively paint a pixelated canvas. The company also announced last year it was creating Bitmoji TV.