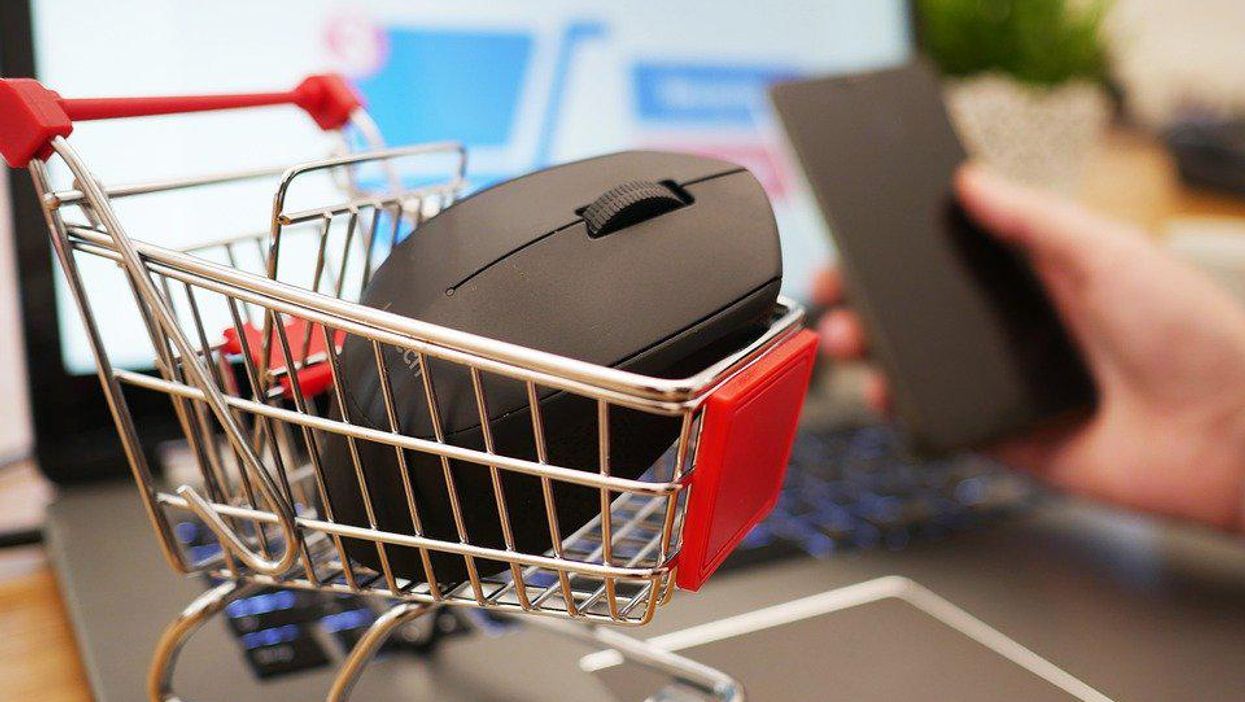 Cyber Monday sales were down this year as retailers offered fewer discounts and out of stock items proliferated. Still, it was the busiest day of the holiday shopping season so far for online shopping.

Adobe Analytics, which monitors ecommerce transactions, found shoppers spent $10.7 billion on Monday, down from $10.8 billion the year before. And many weren't as excited this year about the shopping days.
---
"With early deals in October, consumers were not waiting around for discounts on big shopping days like Cyber Monday and Black Friday," said Taylor Schreiner, Adobe Digital Insights director in a statement. "This was further fueled by growing awareness of supply chain challenges and product availability. It spread out e-commerce spending across the months of October and November, putting us on track for a season that still will break online shopping records."
If you were searching for electronics like TVs or laptops, chances are they weren't discounted as deeply this year as they were last. Adobe estimates that bargain hunters on average saw a 12% discount this year compared to 27% in years earlier.
But expects deals to get a little sweeter on Wednesday, Dec. 1 when the firm said new computers are expected to have the deepest discounts. For those looking for toys on Cyber Monday, they found ones cheaper than last year, with 22% off compared with 19% last year.
But the supply chain crisis that has slowed production for everything from cars to Playstations likely put a damper on the holiday spending. Shoppers looking for children's products found the most out-of-stock items, followed by bargain hunters searching for electronics. Adobe estimates that out of stock messages were up 258% in November compared to this time two years ago, pre-pandemic.
Chicago-based data analytics firm Numerator found that 35% of cyber weekend shoppers said they were not able to buy everything on their list this year.
Still, since November, consumers have doled out $109.8 billion buying online, up 11.9% over last year. Top tech sellers, according to Adobe, include Apple AirPods, Apple Watches, Apple Pencils, HP, Lenovo, Dell laptops, Nintendo Switch and Switch Lite, Xbox Series S, Oculus Quest 2, Sony and Samsung TVs.
Shoppers made about 38% of those purchases on their cell phones.
Adobe expects the spending spree to continue with curbside pickup services likely to spike between Dec. 22 and Dec. 23, predicting it will account for 40% of all online orders during the holidays.