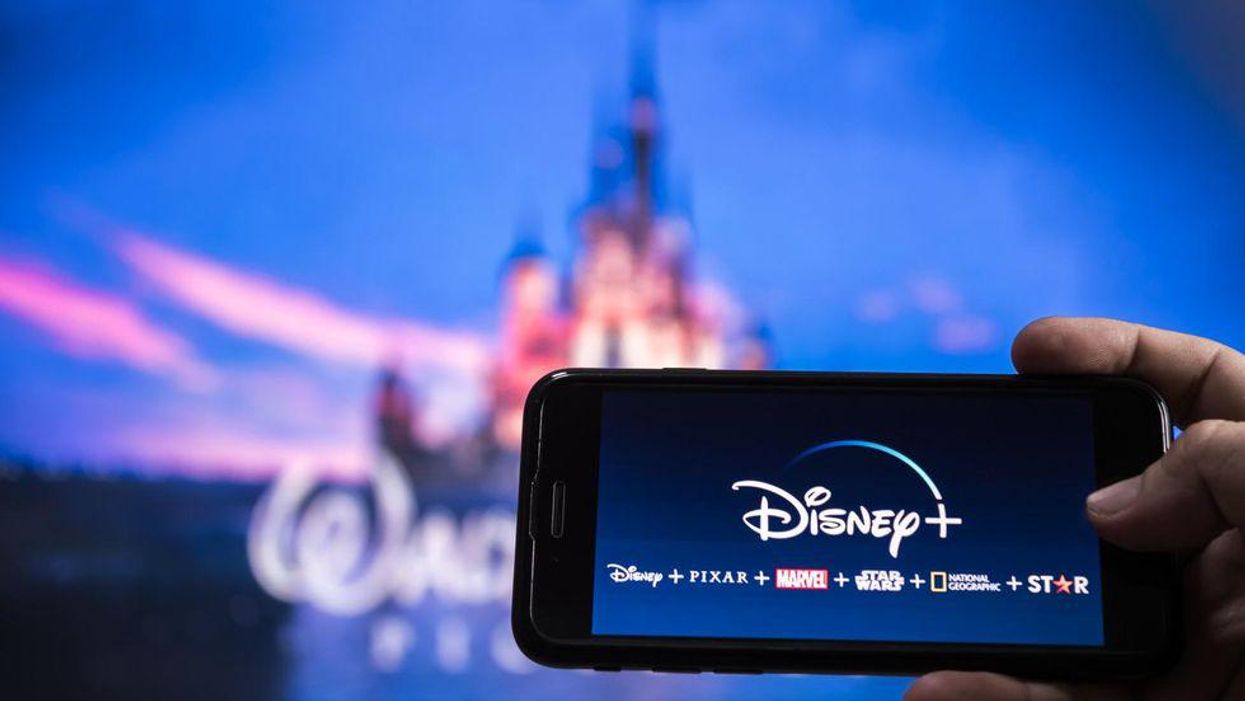 Disney is banking on spin-offs of "Star Wars" and Marvel universes to help boost subscribers to its streaming services. On Friday, the entertainment giant rolled out its plans for the upcoming years including bringing the already debuted "Shang-Chi" and "Jungle Cruise" to Disney Plus.
Two years after it launched, Disney Plus has become a key piece of the Disney content portfolio, and while its executives remain optimistic the service will hit 230 million to 260 million subscribers in the next three years, this quarter Disney Plus failed to keep pace with Netflix's growing consumer base.
---
CEO Bob Chapek said during Disney's earnings call this week that the company isn't ready to give up on box office releases, but that it'll continue a hybrid strategy of releasing some films directly to Disney Plus others in theaters, and some simultaneously.
When many theaters shuttered during the pandemic, Disney released the blockbuster "Black Widow" on the big screen and on its app at the same time. The move sparked a breach of contract lawsuit from its star Scarlett Johansson, who settled out of court in September — but the incident raised concerns about Disney's longer-term theatrical release strategy.
Chapek said his plan is to get theatrically released content onto Disney Plus from theaters as fast as possible.
"We're sticking with our plan of flexibility," Chapek said during the earnings call. "We're still unsure in terms of how the marketplace is going to react when family films come back with a theatrical first window."
In 2022 Disney will release a torrent of content, heavily loaded with spin-offs, that will go straight to streaming on Disney Plus.
The lengthy list of planned shows Disney announced during its Disney Plus Day Nov. 12 include a "Star Wars" show called "Obi-Wan" that sees Ewan McCregor reprising his role as the master Jedi facing down Darth Vader and a Boba Fett origin story show called "Under the Helmet;" Marvel shows including "She-Hulk," Ms. Marvel" and "Moon Knight;" an animated show about the original X-Men called "X-Men '97;" and a "Guardians of the Galaxy" holiday special directed by James Gunn. There'll also be a three-part Beatles docu-series from "Lord of the Rings" director Peter Jackson called "Get Back" that begins streaming on Thanksgiving.
"You'll notice that the films we are putting into the marketplace that are theatrical and are family films have a fairly short window," Chapek continued, "We're doing that so we can get our films quicker to Disney Plus, but at the same time, see if the theatrical market can kick back into full gear as we prime the pump with these films."
Disney announced a handful feature length films that will go straight to Disney Plus, including a sequel to the 2007 film "Enchanted" called "Disenchanted" with Amy Adams and Patrick Dempsey which will debut in fall 2022. "Scrubs" star Zach Braff will star in a reboot of the classic comedy movie "Cheaper by the Dozen" with Gabrielle Union and Bette Midler, Sarah Jessica Parker and Kathy Najimy will reprise their roles as the Sanderson Sisters in "Hocus Pocus 2," premiering this fall.
In its first year after launch Disney Plus hit 95 million subscribers, which the company initially said was its target for 2024. Despite the rush of momentum at launch, growth has continued at a much slower pace and if Disney Plus can't keep pumping out fresh, compelling content, it could risk losing valuable users.
In its third quarter earnings reported earlier this week, Disney recorded 179 million paid subscribers across Disney Plus, ESPN and Hulu — compared to 214 million paid members at Netflix.
The company created Disney Plus Day as a way to showcase new content after an unusually slow production year because of pandemic delays, and remind people of the work still going on inside the Mouse House.
The pandemic continues to impact Disney's ability to push out content, which it desperately needs. The reported "significant disruptions in the production and availability of content."
Disney was steadily tweeting out its announcements throughout the day, so check their Twitter for a more comprehensive list of upcoming content.