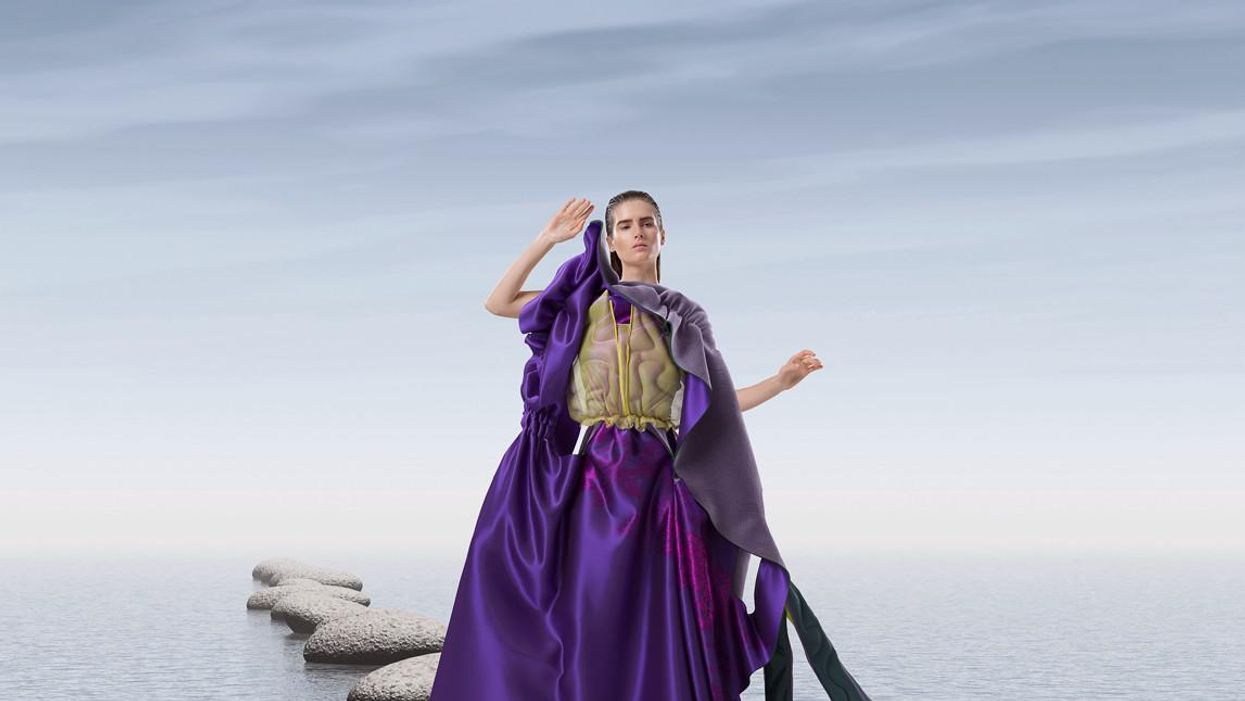 Daria Shapovalova and Natalia Modenova want to sell you clothes, but not the type that hangs in your closet.
Their virtual outfits can be cropped into your next Instagram post to make followers think you paid thousands of dollars for a dress designed by Alexander McQueen's nephew.
---
Their Los Angeles-based digital fashion startup DressX is building a library of designer dresses, sweatshirts and purses that cost far less than the real thing. And, they say, without the environmental cost of production, shipping and waste.
"It's for content creators who don't want to spend additional money on clothes," said Shapovalova, DressX's co-founder. "They can shoot their prerecorded videos for Stories and TikTok just from the camera."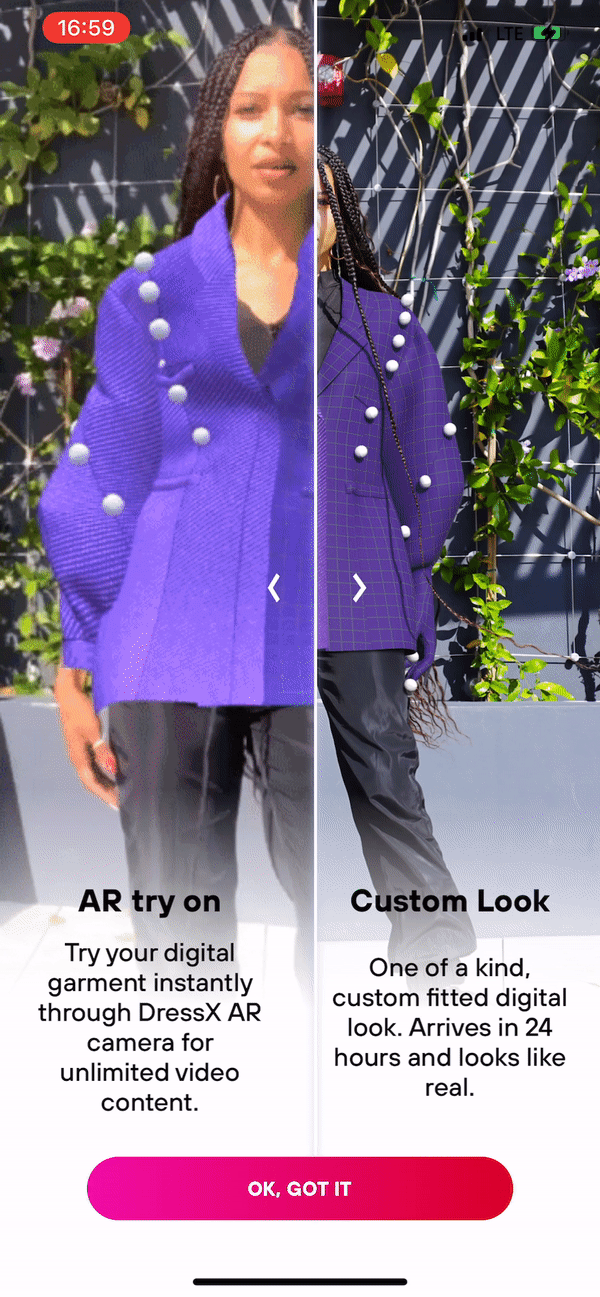 After scrolling through pages of clothes, customers check out with a credit card and upload a photo of themselves with any special requests.
"They're like style notes," said Modenova. "For example, I want to have my bag on top of the dress."
The DressX team then gets to work, layering the digital clothes on top of the customer's picture. A day later, a finalized image is emailed back to the user along with a file of the item.
Once the startup's mobile app goes live later this month, users can pay a monthly subscription fee to access certain garments as augmented reality filters. Think of it like premium Snapchat filters for couture fashion, where content creators can film YouTube videos or Instagram Stories while wearing virtual outfits.
On Tuesday, DressX closed a $2 million seed round to launch that platform and build out its NFT marketplace.
Before COVID-19, the DressX executive team ran a pop-up showroom in L.A. called More Dash, where customers could film digital content in rented outfits. They transitioned online last August and started marketing to millennial and GenZ-aged consumers pushing back against the fast fashion industry.
"Imagine you're 15 years old, you don't have enough money to buy dresses that you wish to buy," Shapovalova said. "In digital fashion, you can wear almost anything."

The company now lists clothes and accessories from over 100 3-D and traditional fashion designers including Ukraine-based Paskal and shoe brand Buffalo London. Between 12% to 30% of each sale goes back to the designer, excluding items from DressX's own clothes designed in-house.

There's a $25 sweatshirt printed with a Paul Cezanne painting and a $100 interactive couture dress programmed with Google technology. In April, DressX hosted an online fashion show with Gary James McQueen — nephew of designer Alexander McQueen — who sold the clothes for digital purchase only.
"This is breaking the boundaries of the existing fashion industry," said Shapovalova, a former fashion TV show host who helped launch Ukraine's Fashion Week.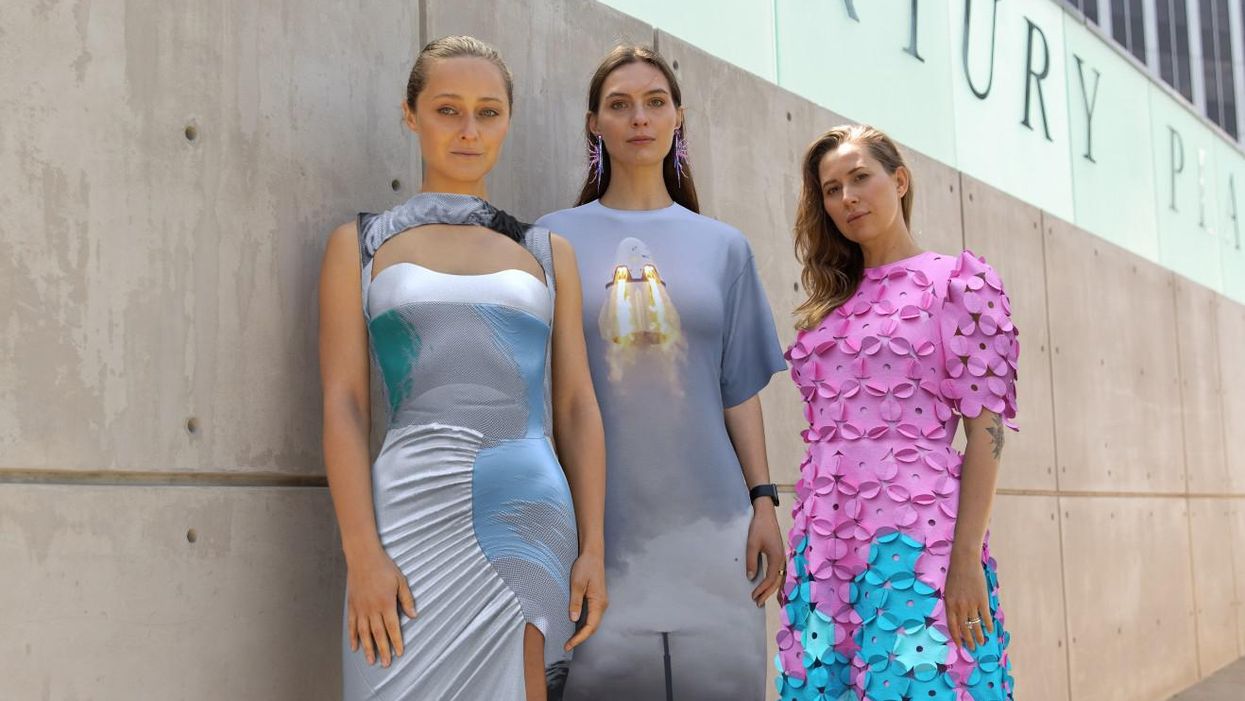 From left: DressX CEO Daria Shapovalova, COO Natalia Modenova and Head of Product Julie Krasniienko. (All the clothes featured are 100% digital).Photo by Olga Helga
Next year, she said the company aims to launch new features for users to wear DressX clothes on Zoom or Google Meet.

The seed round was led by The Artemis Fund and Alpha Edison. Additional funding came from Unlock Venture Partners, One Way Ventures, Signal Peak Ventures, TLF Ventures, Startup Mavericks and Angel investors from fashion, tech and blockchain industries, the company said.