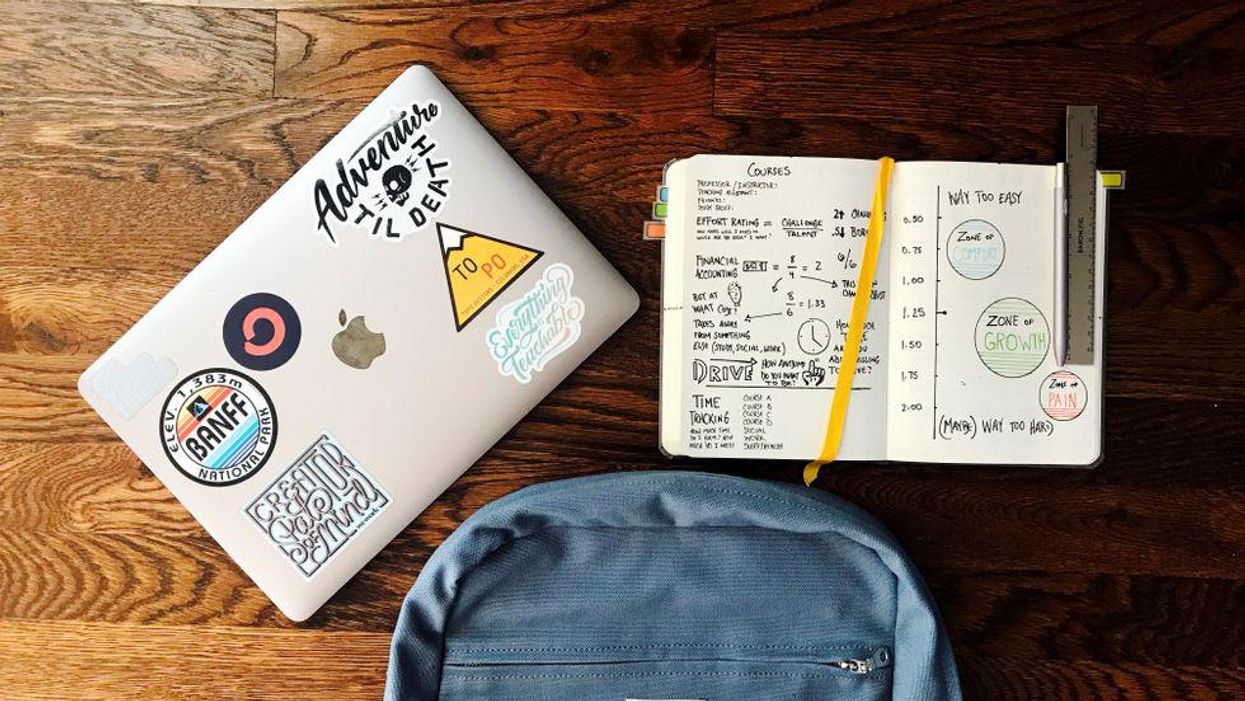 The pandemic has been wrenching for parents as schools fling their doors open and throngs of unvaccinated children return to the classroom.

With the delta variant raging and child hospitalizations shooting up, virtual charter schools are making their pitch and it's working. Enrollment is ballooning.
---
In Los Angeles,
one national charter network is marketing its program as an option for parents fearful about the spread of COVID.
Stride Inc, a publicly traded company that runs virtual charter school network K12, promoted its California schools called California Virtual Academies
in an announcement encouraging parents to enroll. On Twitter, the company touts online learning as giving "families an option that is not only safe, but prioritizes student growth and success."
But online charters are controversial even among charter school supporters and past research shows the virtual schools have a weaker academic performance than traditional schools. The state has clamped down on them amid a spat of financial misdeeds, including one virtual charter school where its
two founders pleaded guilty to felony charges of conspiracy to commit theft of public funds.
Still, enrollment in virtual charter schools
surged during the pandemic. Enrollment at K12, one of the biggest national operators, increased 57% last year. In Los Angeles, which boasts more enrollment in charter schools than anywhere in the nation, its schools saw enrollment jump 40% compared to this time in 2019, according to the school.
The Los Angeles Unified School District has also seen a jump in students who are enrolled in its online independent study program.
Honestly I can't imagine her stepping foot on a campus right now.
Angela Covil, CAVA's director of high schools, said the virtual schools are "teacher supported," rather than "teacher directed." Students meet with their teachers every day for about one-and-a-half to two hours in elementary and middle school and three to three-and-a-half hours in high school. Students spend four to six hours on coursework each day. The curriculum can be accessed anywhere and it includes videos and animation with assessments built in, so teachers can monitor student progress, she said.
Some parents that recently enrolled their children turned to the schools that already had a virtual curriculum, rather than stay in a school district that was learning how to teach online on the fly.
"We've been doing it for years and so we have all those systems set up and established," Covil said.
She said there are generally three types of new parents who are enrolling their children: those who have health worries, those who want stability in case COVID-19 worsens and instruction at district schools goes online again, and those who saw their child thrive in the online environment during the pandemic and want that to continue.
Roxann Nazario is one of those parents whose daughter, Scarlett, thrived in an online environment because of her social anxiety. Nazario said she saw a weight lift off of Scarlett's shoulders in March 2020 when schools closed.
Her charter middle school at the time, Girls Athletic Leadership School, switched swiftly to an online curriculum where instructional videos and assignments were posted online through Google Classroom and students weren't required to sit on Zoom for several hours a day. Nazario saw her daughter's grades improve.
But the school changed course in the fall of 2020, requiring students to be on Zoom from 8:30 a.m. until 12:30 p.m. and Scarlett burned out quickly.
Nazario, who works as a parent engagement coordinator for parent advocacy group Speak UP, talked to parents who were raving about an online charter called iLEAD and after meeting with teachers and school administrators, she enrolled her daughter in the school, where live instruction is optional.
"Honestly I can't imagine her stepping foot on a campus right now. I think it would be very difficult for her especially since it's been so long," Nazario said. "I'm excited to see how well she can do with a program that's very well established and very customized that I think is going to be a good fit to her, but we'll see and we'll evaluate that as we go along."
Virtual Learning Has Its Limits
But several studies have criticized cyber schools, finding that many of its academic programs pale in comparison to traditional brick-and-mortar schools.
One national study by the Center for Research on Education Outcomes at Stanford University found that virtual charter schools across the nation have an "
overwhelming negative impact" on students.
"It was desperately bad," said Macke Raymond, who directed the study. "It was as if the kids didn't go to school at all in math." Though she noted the 2015 study was based on data from 2013.
And in 2016 even the National Alliance for Public Charter Schools, a charter school advocacy group warned legislators about the
poor performance of virtual charters in a report.
More recent national research is needed and Raymond said she is embarking on a new national study next month that will answer the question of whether online charters have gotten any better.
"One would hope that a program that was as vulnerable as we showed it to be in 2015 would sort of pick itself up by the bootstraps and do something different," Raymond said.
Covil said she hopes that parents look past some of the negative publicity about virtual charters and do their own research.
"A lot of great things are happening in these schools," Covil said. "There are students that are really thriving. We just have so many great things happening with our kids, and we hear so much great feedback from our parents."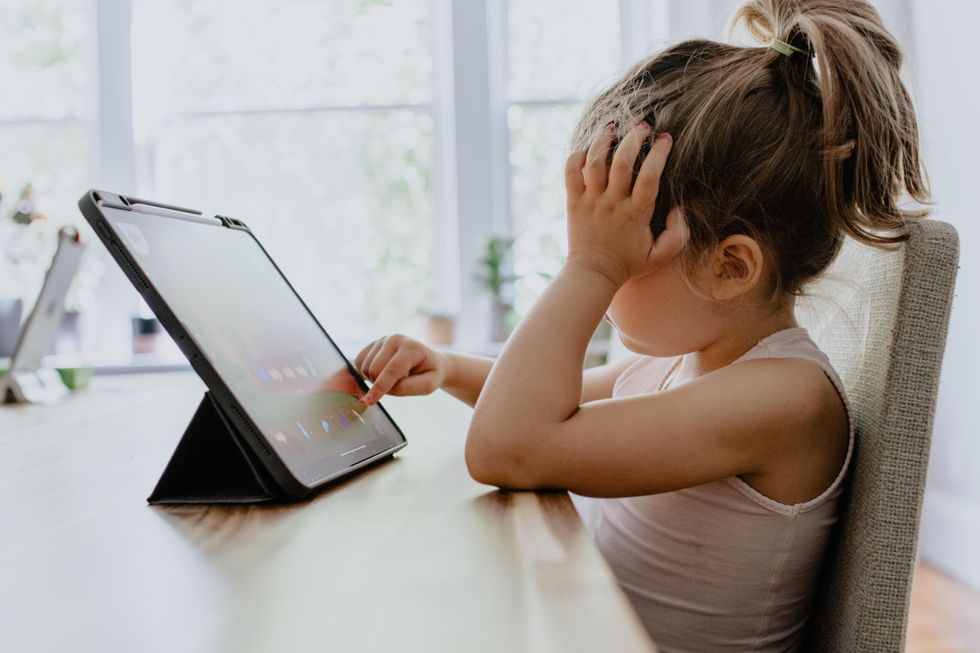 Learning Loss
As teachers in traditional schools scrambled to shift their curriculum online and students lacked the social interaction of being in a classroom with teachers and their peers, studies show children suffered a "learning loss" or "COVID slide."
A
McKinsey & Company report on the 2020-21 academic year found that on average students were five months behind in math and four months behind in reading by the end of the school year. And the achievement gap between low-income and students of color and their white peers worsened with students in majority Black schools ending the year with six months of "unfinished learning" and students in low-income schools with seven.
NWEA used its MAP Growth adaptive assessments that schools can voluntarily give to their students three times a year to analyze the impact of the pandemic. Results from 5.5 million students in grades 3 through 8 who took the tests
showed that students made reading and math gains in 2020-21, but at a lower rate when compared to before the pandemic.
For example, in the spring of 2021, median math scores fell 12 percentile points compared to the spring of 2019.
Following the publication of the NWEA report, Stride Inc. issued its own
response, saying its students did not experience the same learning loss as their peers.
"In fact, they were more likely to maintain or grow academically than to slide," it said.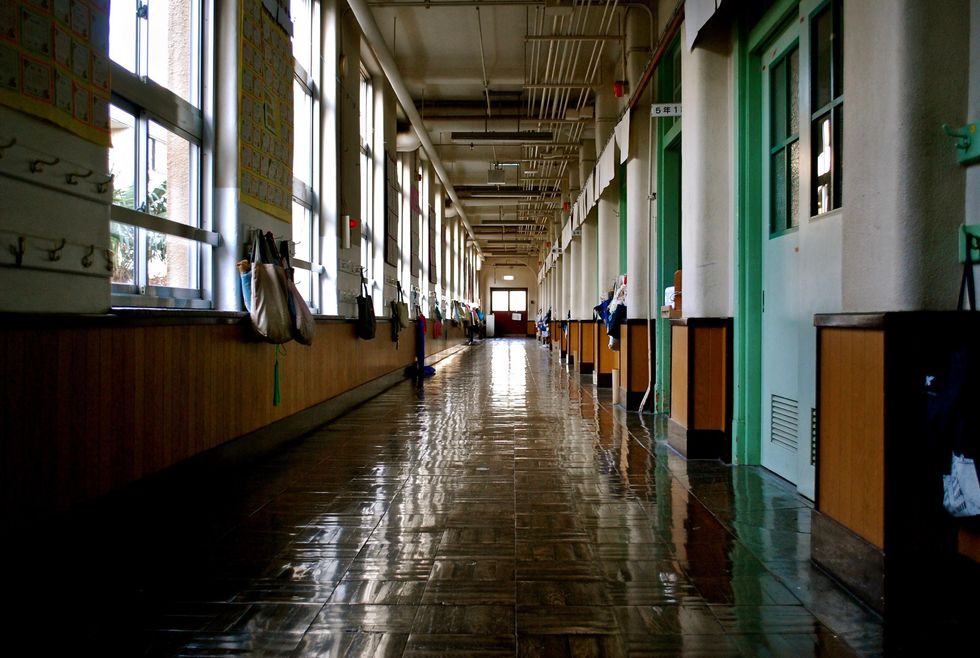 Investigation

CAVA itself was under investigation by the California Attorney General's Office before reaching an $8.5 million settlement in 2016 over allegations that the network published misleading advertisements about students' academic progress, parent satisfaction and class sizes.
For example, the network didn't include a "large number of students whose test results did not show significant change," when it promoted its students' academic performance, according to the
complaint.
The state also alleged the schools were improperly inflating attendance numbers, reaping more state education dollars, which are allocated based on average daily attendance.
The AG's office was also looking into the schools' services for students and families with limited English proficiency, and the school's support for those students with special needs.
Under the settlement, the schools admitted no wrongdoing and the settlement funds repaid the state for the cost of the investigation.
"Improvements to accessibility were already in our internal plans and did not change our multi-year capital plans," a K12 spokesperson said. "We have always tried to continually improve accessibility, mobility, teacher tools, and student engagement, and will continue to do so."
These types of academic problems and financial misdeeds that occur at some virtual charters helped provoke
a two-year moratorium on new online charter schools signed by Gov. Gavin Newsom in 2019, which was set to expire at the end of this year, but was extended through 2024.
In California, charter schools are publicly funded, yet independently operated. Traditional public school supporters oppose charter schools because they say money is drained from district schools, as state funding is based on enrollment.
For parents who want to keep their children online this school year, there are limited options.
Newsom and the state legislature ordered that school districts must offer in person instruction this fall unless it's through an independent study program, but it authorized independent study for a student "whose health would be put at risk by in-person instruction, as determined by the parent or guardian."
The legislature is hashing out
a new bill that aims at improving the independent study program, such as establishing a minimum amount of live instruction per day.
"Many, many policymakers are trying to put a different standard into this conversation that they don't hold the district schools to, but they do want to hold the virtual charter schools to," Raymond said. "That's the story that's happening in California."