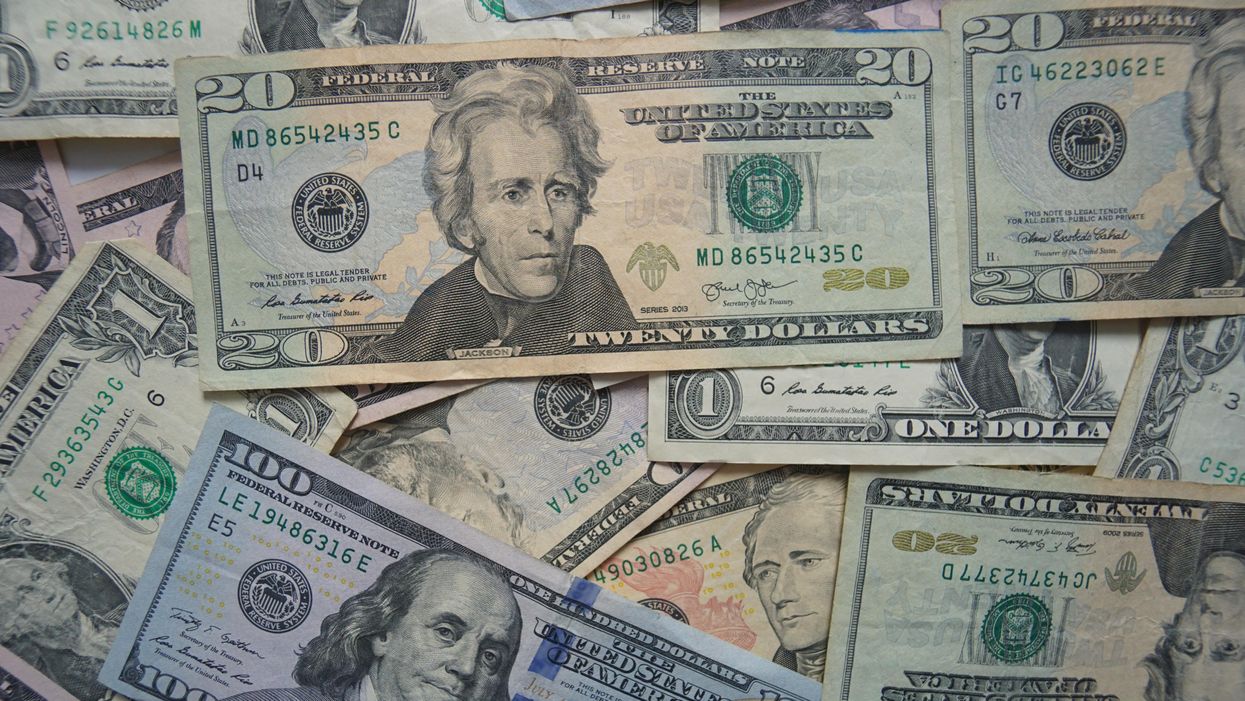 Mega-deals. IPOs. Skyhigh valuations. It's only October, but the VC industry has already obliterated many of its annual fundraising records, according to the latest U.S. Venture Monitor report from Pitchbook and NVCA.
Across the country, the quarterly report found $238.7 billion worth of venture deals so far in 2021, the majority of which (57.2%) can be attributed to outsized startup funding rounds of at least $100 million (a.k.a. mega-deals).
---
Mega-deals are far more common today than they were just a few years ago. Pitchbook recorded 138% more mega-deals this year than in 2019, nearly 600 in total. The report attributed the rise in part to the flood of dollars coming in from non-traditional investors such as hedge funds.
California predictably saw the most deals of any state by a wide margin (3,813 so far), followed by New York (792). In the Los Angeles area alone, Pitchbook tallied 1,201 deals totaling $27.5 billion in value as of September 30, 2021.
Amid this frenzy, record sums are flowing back into some investors' hands as funds grow larger and exits such as IPOs — where investors can turn their startup shares into cash — reach new heights. Pitchbook tracked $582.5 billion in exit value so far this year, more than double last year's record.
"This rising tide also appears to be lifting boats for female founders, who have realized $57.7 billion in exit value [in the year to date], nearly double the previous annual high of $24.1 billion in 2020," the report said.
Startups founded by women have raised $39.4 billion so far in 2021, up about 69% from 2020. But the VC industry remains a boys' club, and Pitchbook's report reflects the impact it has on female founders.
Companies founded exclusively by women are chronically deemed less valuable by VCs, and those startups also don't appear to be reaping the benefits of valuation growth that exclusively male-founded startups have seen so far this year, per the report.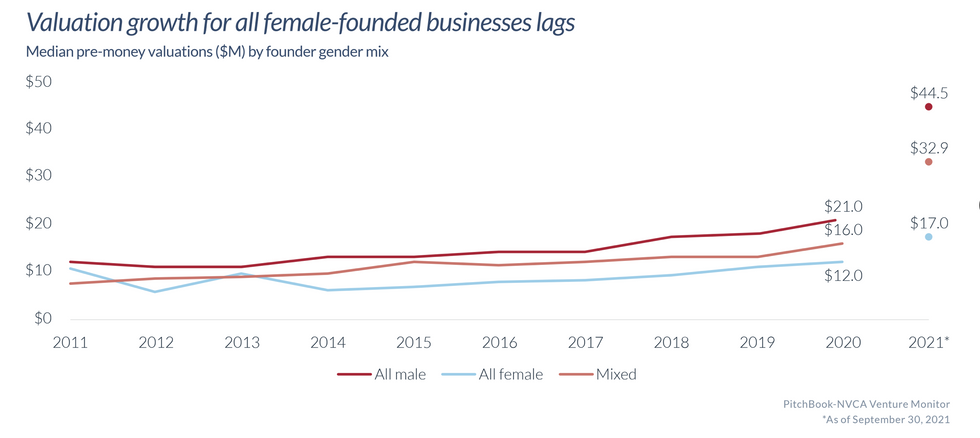 This pattern starts with smaller funding rounds for female-led firms, according to Maya Ackerman, assistant professor of computer science and engineering at Santa Clara University and co-founder of music startup WaveAI.
"My research shows that investors don't like to invest in female-led companies (almost certainly due to implicit bias). This bias is most clearly seen in the amount of funding given to male-led versus female-led firms," Ackerman said in an email to dot.LA. This chart lays out the gulf in deal size by gender.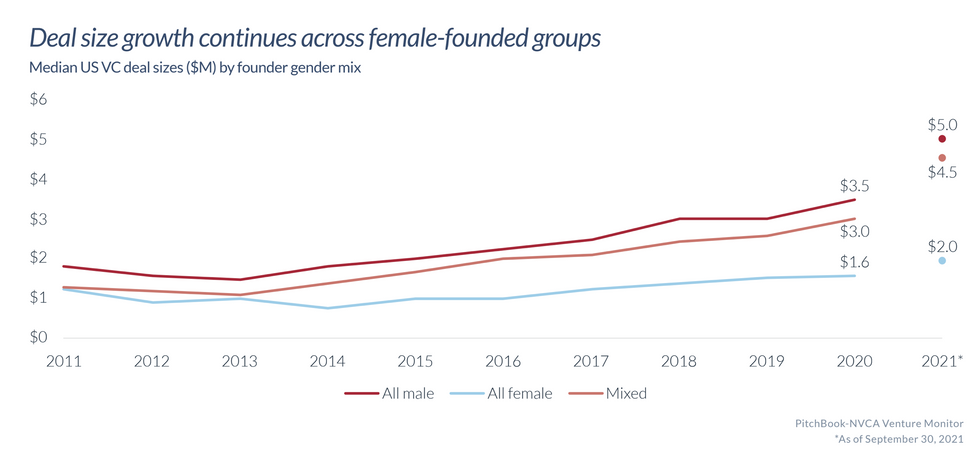 "Since investors are biased against women, women can't raise as much money, and the resulting valuations (on average) will be lower than those of companies led by men, in which investors are more comfortable investing," said Ackerman.
"It's important to stress that everyone loses as a result of this bias: Investors lose out on investing in great companies, consumers miss out on great products, and, of course, highly qualified businesswomen are held back," she said.