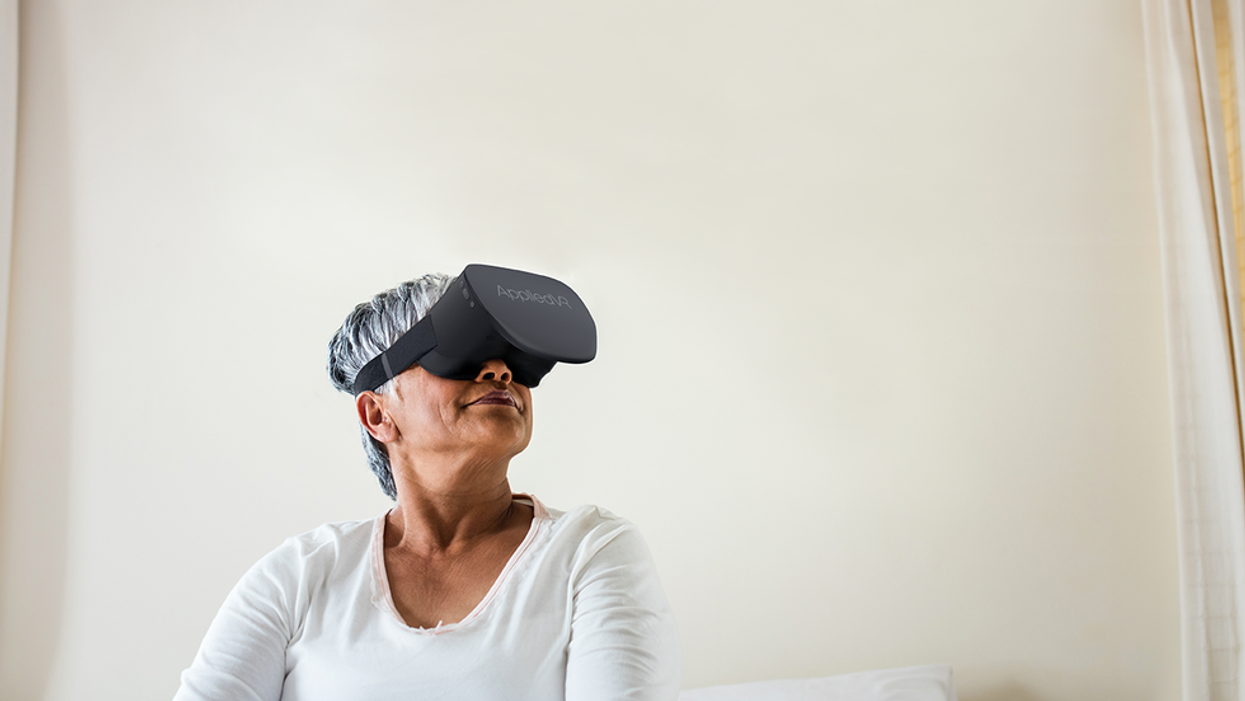 For the first time, a virtual reality device received approval from the Food and Drug Administration to address pain.
Los Angeles-based therapeutic virtual reality startup AppliedVR's device to ease chronic lower back pain gained FDA approval this week.
---
The move opens the door to making VR a common solution for lower back pain, one of the most common chronic pain conditions in the U.S. that is also linked to deteriorating mental health and lack of productivity at work. Doctors can now use the technology to wean patients off high levels of opioids and insurance companies can subsidize the VR treatment, making it more accessible to low-income patients and broadening adoption of new technologies.
"You have to think about who pays for it. By going the FDA prescription route, that gives us a pathway to get this embedded into the rail systems of reimbursement in America," AppliedVR co-founder Matthew Stoudt said prior to the news.
The company's product, EaseVRx, follows a principle that has been studied for a long time: that pain is often less about the physical sensation and more often around the mental association of pain to stress, anxiety and isolation.
"Pain reduction is a crucial component of living with chronic lower back pain," said Christopher M. Loftus, acting director of the Office of Neurological and Physical Medicine Devices in the FDA's Center for Devices and Radiological Health.
"[The] authorization offers a treatment option for pain reduction that does not include opioid pain medications when used alongside other treatment methods for chronic lower back pain."
Using cognitive behavioral therapy and virtual reality, the offering takes patients with chronic lower back pain through an eight-week-long course comprising a series of modules that help them better cope with the never-ending (yet often debilitating) pain of chronic conditions.
"If they don't have access to a specialist or they don't have access to these integrated settings, you can actually bring these integrated settings to the home," Stoudt said.
Earlier this month, AppliedVR raised $36 million to push EaseVRx through the FDA pipeline, as well as create new VR offerings for a variety of pain and mental health indications. It was the first company to receive an FDA Breakthrough Device Designation as a VR treatment therapeutic for treatment-resistant fibromyalgia and chronic intractable lower back pain.