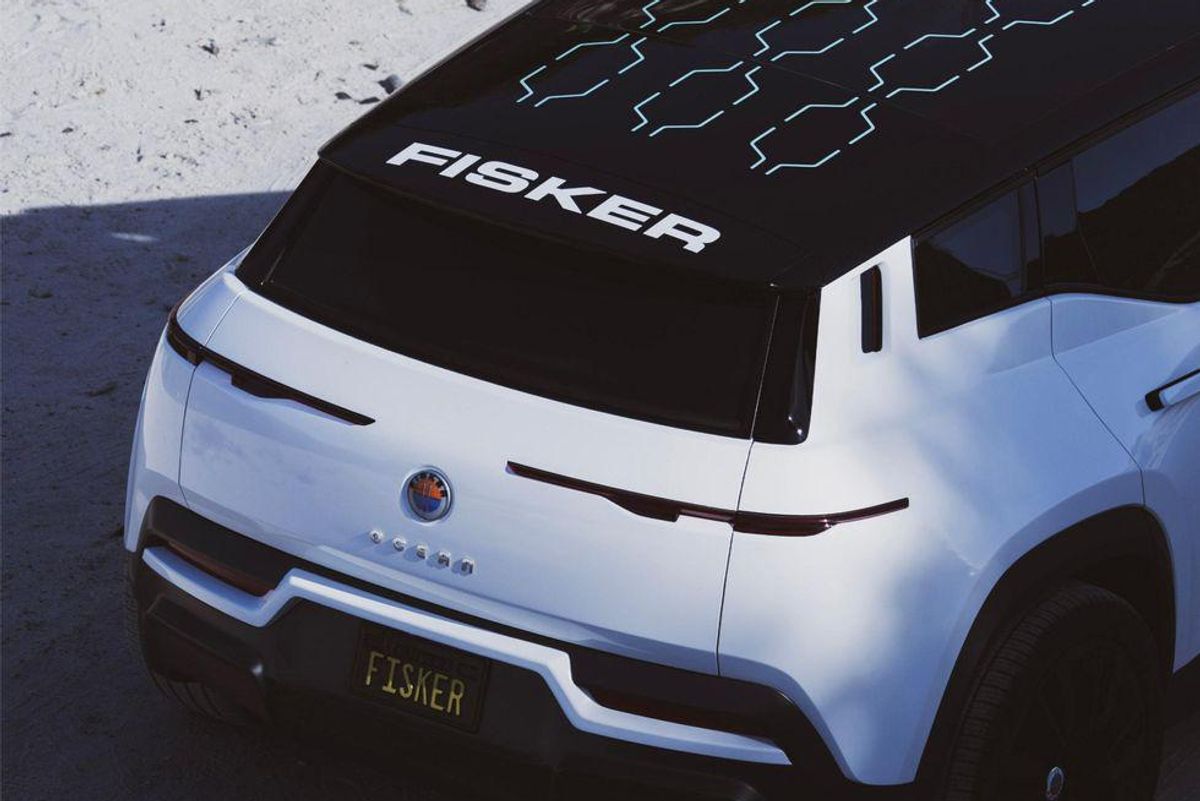 On its way to reveal its first car at this month's Los Angeles Auto Show, Manhattan Beach-based Fisker Inc. revealed that spending has ballooned in the last quarter putting more pressure on the EV startup's finances.
CEO Henrik Fisker countered the lackluster news with a promise that the Fisker Ocean EV SUV will have the most up-to-date technology and an incredibly long-range version when production starts next year.
Fisker reported third quarter 2021 losses of $109.6 million, roughly double the $53.1 million it lost in the second quarter of the year.
---
It was also 11 times the $9.9 million the company lost over the same period in 2020. Research and development accounted for much of that increase; R&D spending was double what it was in the previous quarter. Spending for general operations and a growing staff were also up.
Fisker stock closed on Wednesday at $18.06, up 1.86% but shares fell more than 2% in after hours trading.
The company continues to work with its manufacturing partner, Magna Steyr, in Austria to refine the assembly line process and predict the first complete prototype vehicles to start production by the end of Q1 2022 at a rate of about two per day.
Fisker said Ocean production is still scheduled to start in 12 months.A few cars are expected to reach customers by the end of 2022, before full production starts the following year. He said it will reveal most details of the car at the show, and promised it will still be "the newest of the new" by the end of next year.
"We don't want to give any information that our competitors want," he said.
That information includes what the driving range is expected to be on a full charge, though Fisker said the base model Ocean should have a range that's "more than enough for most people."
The more expensive model will have more power and what Fisker claimed was the "world's longest range" in an EV that costs between $50,000 and $60,000. However,it won't be able to compete with electric cars that cost more, such as the $169,000 Lucid Air, which has a range of 520 miles, according to EPA testing.
On Tuesday, Fisker announced a deal with Chinese battery maker CATL to design and supply battery packs for the Ocean through at least 2025.
Work on Project PEAR, Fisker's second and smaller follow-up car, is still in development with electronics manufacturer Foxconn. Fisker said as work has progressed, both companies have been able to use work developed for the Ocean, which will eventually be able to lower the price of the SUV.
Project PEAR is expected to start production in 2024, but it's not certain where it will be built. Foxconn announced a deal last month to buy EV startup Lordstown Motors' Ohio factory.
The lower-range Ocean is expected to start at $37,500 before options and EV subsidies, or with a $379 per month. That's less than the nearly $44,000 average price of a new car in October, according to JD Power statistics.
Other than smaller and low-power EVs, Fisker said the vehicle's size and range will be unique at that price, predicting a "flooded market of luxury EVs."
"We would consider ourselves to be affordable and reachable to everyone," he said.
Fisker anticipates the Ocean will be sold out through 2023, with a planned 50,000 to 60,000 reservations by the time the first vehicles roll off the assembly line. While Fisker would like to take more market share from other automakers, he said he would like to get cars on the road before increasing production — especially given ongoing uncertainty over logistics.
The company said it has more than 18,600 reservations so far, with a goal of 25,000 by the end of this year and 50,000-60,000 in 12 months. Fisker said in previous calls the company won't make any big production pushes until its first car makes a European appearance next year.Meanwhile, the Ocean SUV will make appearances at more regional U.S. events, and some brick-and-mortar showrooms.
A lease on an L.A. retail center has been signed, Fisker said, which will serve as its flagship store and will open in the second quarter of next year.
But the Fisker Ocean EV could make it to Hollywood even earlier.
We are already planning and have secured being in a couple of films and TV shows," Fisker said.