Fisker's Losses Narrow as Two EV Projects Move Forward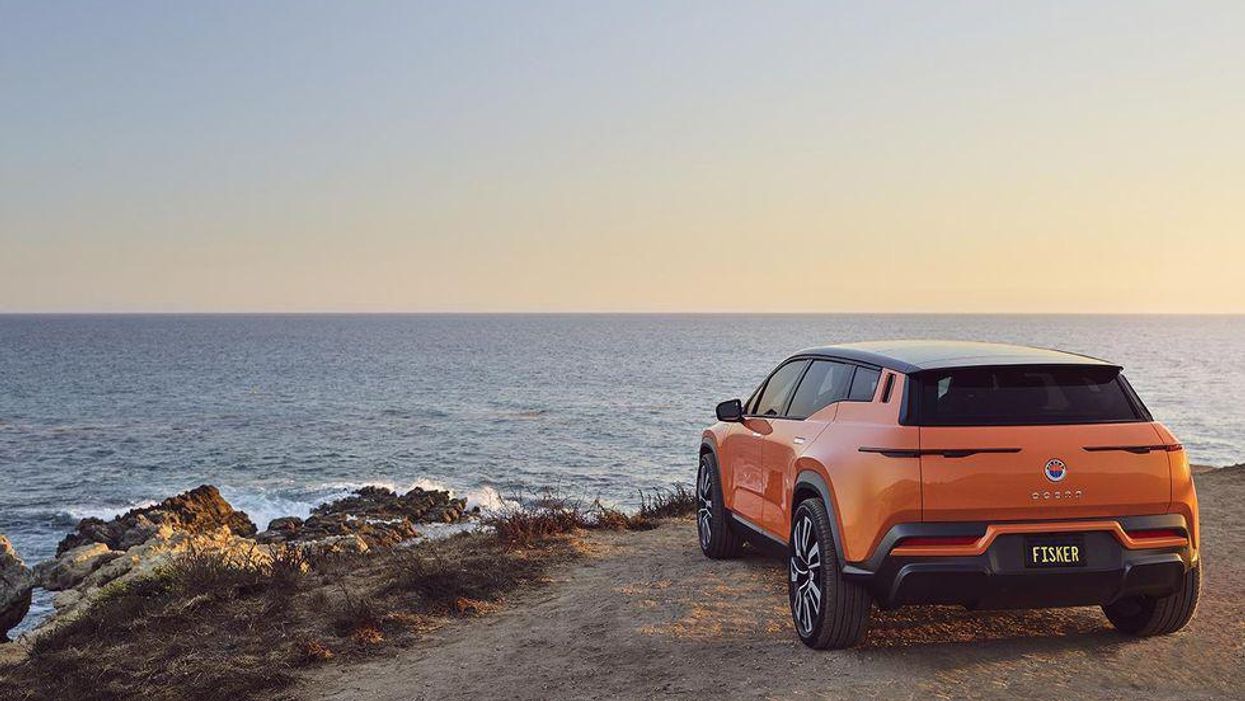 Fisker Inc. is plotting a November debut of its electric SUV at the Los Angeles Auto Show and accelerating development of its small car, executives told investors Thursday.

The Manhattan Beach-based electric vehicle startup is being buoyed by President Biden's executive order calling to have half of all new cars sales be plug-in vehicles by 2030.
---
Fisker reported a $53.1 million loss for the second quarter of 2021, roughly a third of the losses it posted in the first quarter. It says it beat internal expectations, but also noted the previous quarter reflected more spending on staffing and engineering on the two vehicles, and the company could show increased spending later in the year.
Fisker's stock closed Thursday at $15.53, up 5.29%.
The call is in the run-up to the anticipated reveal in November of the company's first product, the Ocean EV SUV, at the Los Angeles Auto Show. Founder and CEO Henrik Fisker said it was on track for a Nov. 17, 2022 start of production with its partner, Magna Steyr, in Austria.
On Wednesday, the New York Auto Show, set to start Aug. 20, was canceled due to the rise in cases and hospitalizations. Fisker said if the L.A. Auto Show is shut down, he has a contingency plan that would include a smaller company event around the same time.
Fisker projects 25,000 reservations by the end of 2021 and 50,000 by the time production starts. But the company admitted there has been a slowdown in reservations, and attributed this to the lack of new details on the Ocean before November.
The $37,500 Ocean is expected to reach a few buyers in the U.S. and Europe in 2022, and reach full production in 2023 when the company projects the factory in Austria will produce 5,000 of the SUVs per month. It will be available in three variants with different levels of equipment and power, with prices going up to $60,000 before EV incentives.
But Fisker, the former Aston Martin and BMW designer, said design will sell the Ocean and all EVs going forward.
"It was about how the engine sounds, how the gears felt. Those things are going away," Fisker said. "Who wants to drive a boring dorky car if you can get a good car for the same price?"
Fisker also reported that its sub-$30,000 Project PEAR small EV, first announced in February, is approaching a new phase of its development for a 2023 launch. The company says this and the other two models that Fisker plans to produce by 2025 will use components, software and testing methods created for the Ocean.
Developed with Foxconn, known for manufacturing Apple products, the PEAR is expected to be built in the U.S., but Fisker still has announced a location.
In Biden's address on Thursday, he was surrounded by General Motors CEO Mary Barra and representatives from the United Auto Workers, among others. Biden asked consumers to buy American and support unionized workers.
While Fisker's first car won't be made in the U.S., he still supports Biden's mandate and wants continued federal support for EV incentives and dismissed concerns that it would create more competition from larger automakers.
"Even if someone said today 'we're going to go full speed on EVs,' you're probably looking at 2026 onwards," before the product goes to market, he said. "I would expect the Biden administration to put a lot of pressure on that the next four years and that's when we're launching our vehicles."
Fisker's report comes ahead of crosstown startup rival Canoo Inc.'s second-quarter earnings report on August 16.