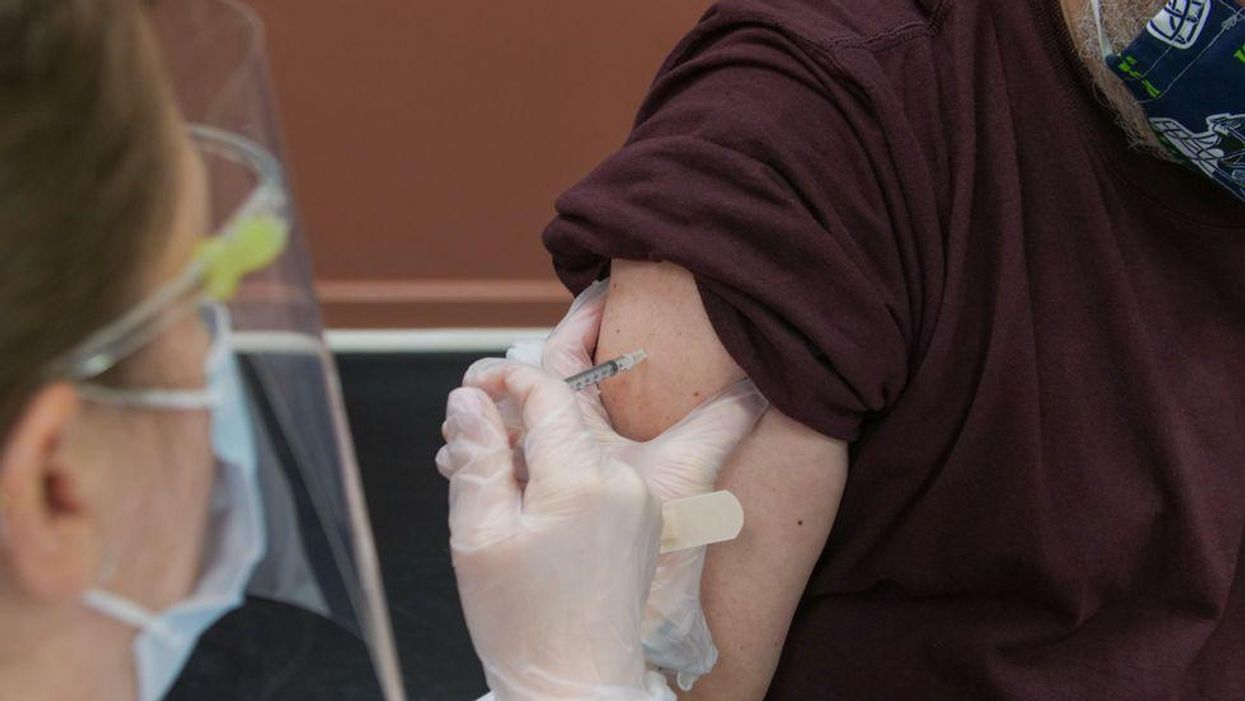 A new law under consideration would require that Los Angeles city residents show proof they've received at least one vaccine dose before they will be allowed inside restaurants, bars or grocery stores.
The proposal by L.A. city councilwoman Nury Martinez is headed to committee before it goes before the full Council. The city proposal only requires that residents show proof of a single vaccination, in part, to accommodate those who've received vaccinations in different municipalities and might have difficulty proving it.
---
"We know even one vaccine provides a significant amount of protection. Getting one is better than getting no vax," said USC public health expert Rita Burke.
The city's proposal would mean L.A. residents will bear the burden of proof to show they are vaccinated. Here are three ways to do it:
Photo by Jernej Furman/ Flickr
CDC Paper Record
The CDC-issued paper vaccination card are issued whenever a resident is vaccinated by a health care worker and may be the easiest way to show your proof of vaccination, whether you received the shots in or outside of California. That's because the systems that support digital vaccine cards rely on a web of city and state vaccination tracking systems, none of which are well-integrated with one another.
But there are problems. Paper cards can be lost or forged. While residents can contact the facility they were inoculated at for another card, forged cards are difficult to spot. It puts both residents and businesses in a difficult position.
California's Digital Vaccination Record
California unveiled its digital vaccination record in June. Residents who got their shots in the state *should* be able to access them through the state Department of Public Health's website.
Here's how to access your record:
Enter your name, date of birth, and either your cell phone or email
Create a PIN code to access your digital record
The record is only available for 24 hours. To keep a permanent record, screenshot it on your phone or print it.
But there's a hitch. Digital vaccination record systems can be inconsistent. For instance, if an L.A. resident received one of their two-shot vaccines outside of the state, the state's digital record likely won't reflect that.
L.A. County's Vaccine Proof
L.A. County partnered with Healthvana, a company that once focused on providing digital HIV results to users on its platform, to send L.A. County residents a link to their digital record of their vaccination via text or email. If you were inoculated in the county, you can download that record and store it in your Apple Wallet or Google Pay apps for future reference. Here's how:
If you are on an iPhone, go to the link Healthvana emailed or texted and click "Add the Apple Wallet".
If you didn't receive an email or are unable to find it, visit healthvana.com/contact and ask to receive your digital vaccination.
On an Android, navigate to the Healthvana link, hit "Save to Phone", and choose "Google Pay." You do not need to have Google Pay installed to do this.
Those who received their second dose outside of the county can upload verification of that inoculation to Healthvana's app themselves. Here's how:
Create an account at Healthvana via the first vaccination link sent.
Go to "Vaccinations" and click "Add 2nd Dose".
Take a photo of your vaccination record.
After Healthvana processes the photo, which takes a few minutes, your second dose will be added.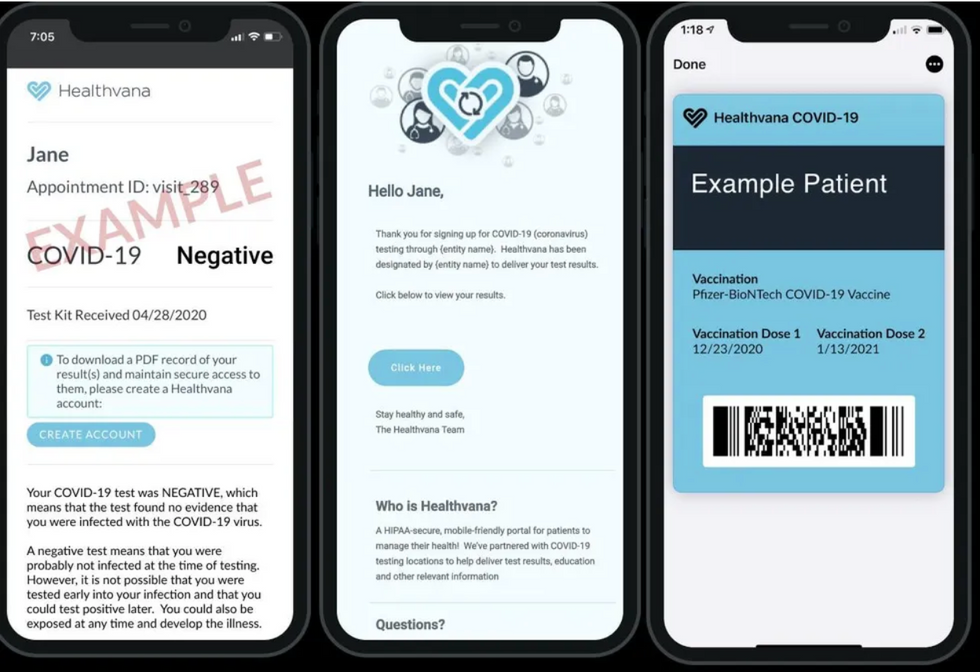 As to why the app allows you to upload proof of a second dose, but not the first, Healthvana founder and CEO Ramin Bastani said it's a matter of trust.
"If you got the first dose, you're not likely to lie about getting your second dose," he said. But if a resident got their first dose outside of L.A. County and their second dose in the county, they won't be able to upload their first dose.
"They may have gotten back in another county, or they lived in another county," Bastani said. "So that's why it's got to really be up to the person to share that."
Do You Have to Prove an Exemption?
The city has not decided how businesses could verify religious or medical exemptions. If this mandate goes forward, it's not yet clear if those who can't be vaccinated would even be allowed in indoor venues.
"We're kind of building a bridge as we're moving along it," Burke said. "These are a bunch of questions we need to address as they come up…the issue is the virus isn't waiting."
We'll update this post as L.A.'s plans for requiring vaccination proof come into focus. Follow us on Twitter for updates and email us if you have suggestions for questions to add.