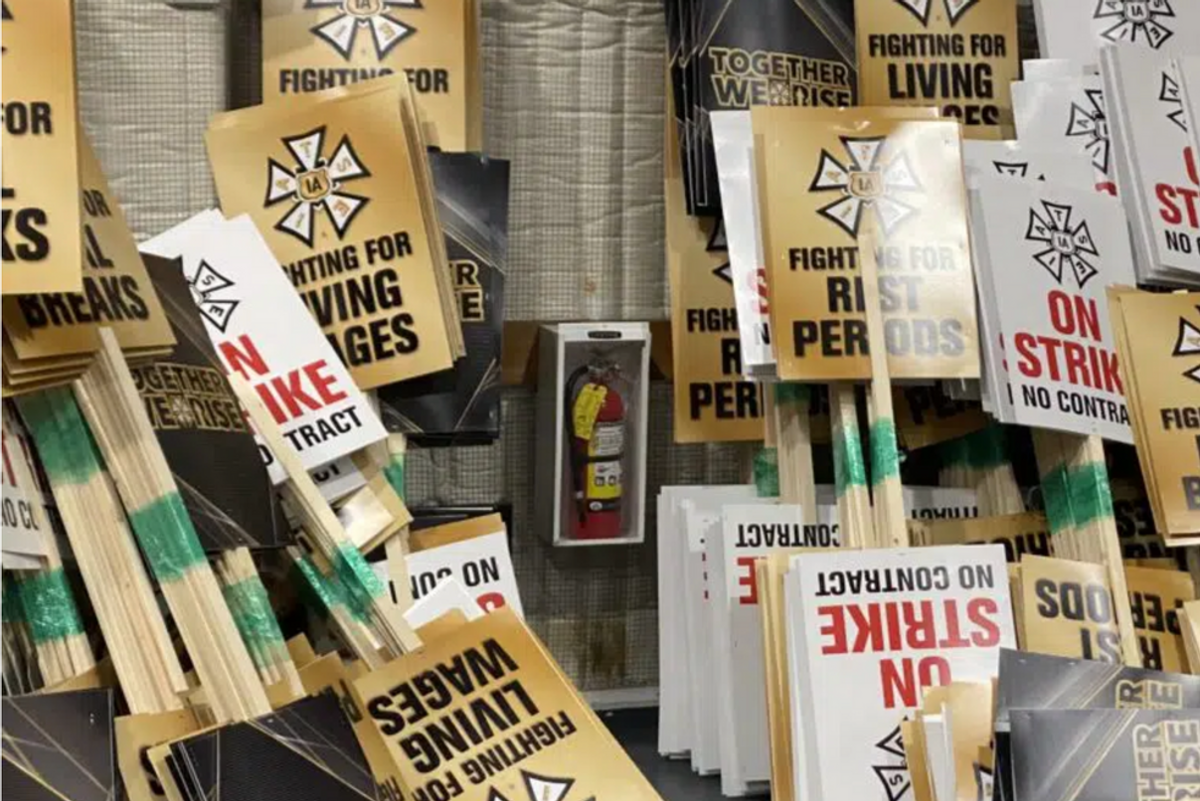 It appears the show will go on.
The union representing Hollywood production crews announced it has struck a tentative deal with the alliance representing major studios and giants in tech.
The move averts what would have been the first walkout for Hollywood crews since World War II as well as the union's first national strike since it was formed more than a century ago. However, union members must still decide on whether to ratify the agreement in an upcoming vote. In the meantime, all work will "continue without interruption," the union said.
---
The International Alliance of Theatrical Stage Employees (IATSE) told its nearly 60,000 members that the deal included a 10-hour daily break between shifts, 54-hour weekend rest periods, and a retroactive 3% annual wage increase.
"We went toe to toe with some of the richest and most powerful entertainment and tech companies in the world," said IATSE President Matthew Loeb, "and we have now reached an agreement with the [Alliance of Motion Picture and Television Producers (AMPTP)] that meets our members' needs."

While long hours and meal breaks had been a sticking point for the union, the rise of streaming services was also a major element in negotiations. The 3-year contract negotiated with the AMPTP, which represents the studios, improves wages and working conditions for those productions.

The conditions being negotiated were put into place more than a decade ago, when beaming original content to your laptop was an experiment of uncertain profitability. Since then, streaming services have often paid production crews discounted rates, even after the shows and films that they supported became major productions, fueling the rise of Netflix and making it possible for outside players like Amazon and Apple to enter Tinsel Town.
This story will be updated.