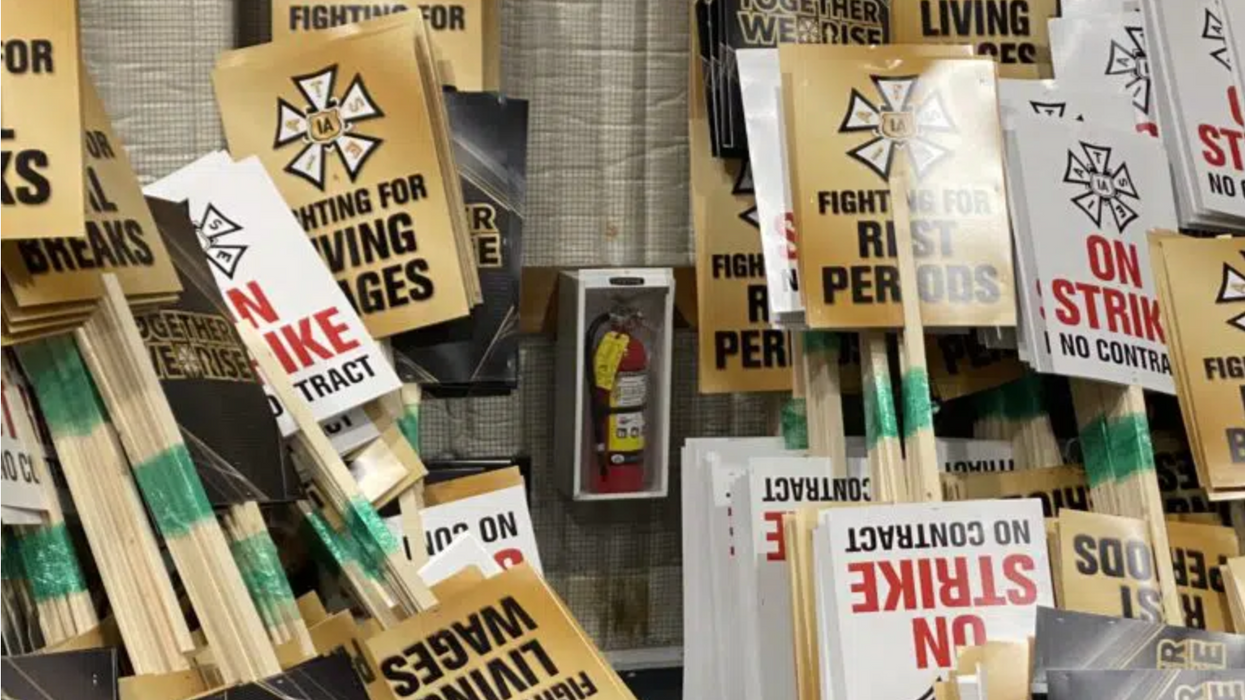 Tens of thousands of entertainment workers are on the cusp of striking against the trade group that represents
Disney, Netflix, Apple and other industry giants
. Union members will walk off of sets and onto picket lines starting on October 18 at 12:01 a.m. Pacific, unless an agreement is reached on a new contract, the International Alliance of Theatrical Stage Employees (IATSE)
warned today.
---
Talks between union representatives and the Alliance of Motion Picture and Television Producers (AMPTP) have stalled for months but will continue this week "in the hopes of reaching an agreement that addresses core issues," IATSE said. A strike could grind film and TV productions to a halt across the U.S.
With the date for a potential mass walkout now set, it will function as both a deadline and another notch in the union's pressure campaign to convince the AMPTP to make concessions on a host of issues, including meal breaks, weekend rest periods and bigger payouts from streaming services.
"The pace of bargaining doesn't reflect any sense of urgency," union President Matthew Loeb said. "Without an end date, we could keep talking forever. Our members deserve to have their basic needs addressed now," he added.
The AMPTP — which also counts AT&T, Sony Pictures and Paramount as members — has not yet publicly responded to the October 18 deadline.
Today's announcement follows an October 4 strike authorization vote, which empowered Loeb to call a mass walkout over deadlocked negotiations. At the time, 53,411 union members voted overwhelmingly in support of the strike authorization.