How Mythical Games Hopes to Pioneer Blockchain Gaming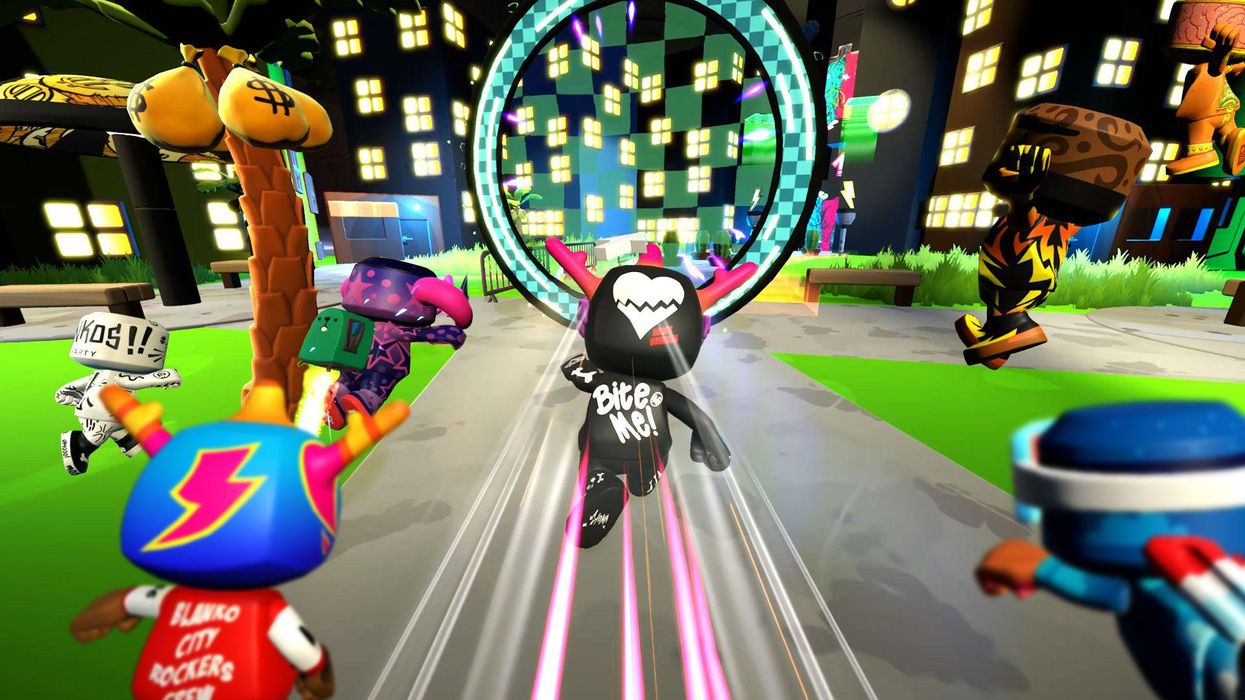 In-game purchases enhance the gaming experience and create profit for game developers. But what if they were also an investment for gamers?
Los Angeles-based game technology studio Mythical Games is trying to make that happen by bringing NFTs into the gaming world. As blockchain technology and the gaming industry both see a surge in interest, their combination may have been inevitable.
---
Mythical, started three years ago with the explicit purpose of making blockchain a part of gaming, is one of several companies distributing NFTs through video games, along with Chain Games and B-Side Games.
Nicole Yang, the company's VP of marketing, said the company initially struggled to figure out how to even explain blockchain – the underlying technology that verifies crypto transactions – to consumers. Now, there's "an insane amount of energy and awareness" around the technology and NFTs.

On Wednesday, Mythical announced it raised a $75 million Series B round, bringing the total amount raised to $120 million. The round, led by WestCap, will be used to grow "Blankos Block Party" — the company's first game — as well as expand to more gaming platforms and develop future projects.
"Blankos Block Party" is an open-world party game where players can play mini games with friends and create their own levels. The Open Beta version of the game is available to download for PC.
Blankos are designed by Mythical Games in collaboration with artists and can be compared to collectible vinyl toys.
What separates Blankos from similar party games is that each playable character, called a Blanko, is a unique NFT owned by the player, with the potential to appreciate in value. Blankos are designed by Mythical Games in collaboration with artists and can be compared to collectible vinyl toys. Other items owned in the game, such as clothing, are also sold as NFTs. Current Blanko players collectively own more than 100,000 NFTs, and there is no limit to how many a single player can possess.

To make a profit, players can resell their Blankos within the company's "Mythical Marketplace," which recently went into alpha testing. Yang said said certain factors can contribute to the appreciation of a Blanko's value, including when it was created, the scarcity of the model and what the Blanko has done in the game. The NFTs are sold on the EOS.IO blockchain and use the Proof of Authority algorithm to validate each transaction.
Some, including influential blockchain site Cyptopedia, have raised concerns that integrating gaming with blockchain could cause game developers to focus more on the investment opportunity and less on quality of gameplay.
Yang said gameplay is their priority, and that players could come into the game with no intention of touching the blockchain and still have a fulfilling gaming experience.
"I think there's this intersection of people that are gamers that are going to come into it, which we've definitely seen," she added. "[And] we have people that are more on this game entrepreneurship side, who maybe are less engaged with the core gameplay of the product but very interested in the NFT aspect of it. For us, it's a welcome space."