In Southern California, Volvo's Electric Revolution Is Ahead of Schedule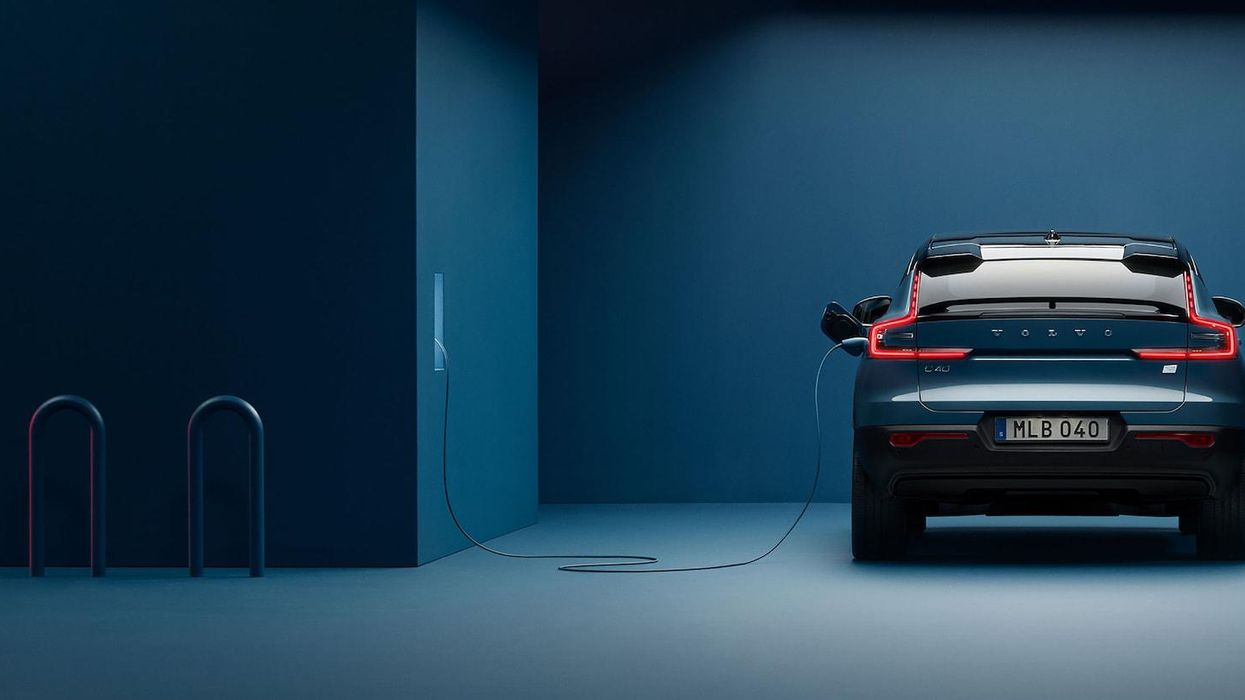 When Volvo rolls out its new EV, the 2022 C40 Recharge, early next year, the Swedish carmaker will feel confident about sales in at least one market: Southern California.

In June and July, Volvo Cars USA reported sales of plug-in hybrid and fully electric versions of its cars made up more than half of its sales in California.
---
"It's our biggest market within our biggest market [North America]," said Volvo spokesman Russell Datz. "I think the buyers in Southern California are progressive, tech-savvy. They like the idea of hybrids and EVs, and there are certainly lots of incentives. Not just in terms of money, but in terms of parking, charging, familiarity with the tech."
Even with last year's pandemic-induced slump in new car sales, plug-in hybrid and fully electric vehicle sales stood at just over 8% of the market. Nationally, plug-in vehicles made up 1.8% of sales last year, a record.
Datz says Volvo also has another strong plug-in market in suburban Chicago, but the share of hybrid and electric Volvos sold in June and July for the entire U.S. hovered around 20%. That means not all of its U.S strongholds are on board with its electric movement — especially in places with cold and snowy seasons.
"This is a big roadblock, not just for Volvo, but any consumer new to the idea of owning an electric car," said Robby DeGraff, an analyst with Tustin-based AutoPacific. "Regardless of the automaker, this is something that really needs to be addressed with language that's super clear and easy to understand."
There's also the issue of maximum range — that is, how far the car can go on a full charge. Volvo's first all-electric car, the 2021 XC40 Recharge SUV, is rated by the Environmental Protection Agency to get up to 208 miles before it runs out of power. Early estimates put the C40 at about 210 in EPA testing.
That's a step behind some of their competitors. New EVs from Ford and Volkswagen, for example, get closer to 250 or offer different battery sizes. The four cars that Tesla now offers all start around 240 miles of range as a base — and are generally cheaper than Volvo's offerings.
Volvo's C40 electric vehicle
DeGraff says Volvo's larger SUVs are its bestselling "moneymakers," so when those models go all-electric in the next two to four years, range and price will be more comparable to their luxury rivals.

"If Volvo can offer full-electric versions of its lineup at prices that are comparable in a sense to the gas models, that'll be their key to success," he said.
The $58,750 C40 will include a leather-free interior, an advanced driver assistance system that performs minor steering functions, and built-in Google Maps and Google's voice assistant.
Even for California, the C40 Recharge will be a big test. The C40 is only available as an electric car. There is no internal combustion engine option at all. It's the first new Volvo without a gasoline or hybrid-powered counterpart, which is how the company will introduce its new cars until the entire line is electric in 2030.
It'll also only be available through online purchase.
Customers have been able to reserve the car since the C40 was first announced earlier this year. Even before the prices were announced in July, they've been able to visit Volvo's U.S. website and put down $500 to reserve a place in line.
"I think EV customers are different from standard vehicle buyers, at least now," Datz said. "Frankly, the Tesla model is what they're most familiar with and Tesla has been successful."
For now, Volvo's EVs have a sort of hybrid model when it comes to sales. What the company won't do apart from taking online reservations, Datz said, is take much inspiration from its subsidiary, Polestar. That all-electric brand offers customers a process that's almost entirely online without the customer going to a dealership. It only operates retail spaces, such as one in Santa Monica and another due to open later this year in Orange County.
Datz says none of what Polestar does is being talked about for Volvo's EVs. But that could change.
"That's where customers are headed," he said. "It's very difficult to argue with a concept like Amazon where you just click a button and it shows up. Will that happen with cars? Maybe."
Unlike Tesla and other EV startups, Volvo still has franchised dealers in the U.S. to contend with. And while those will continue to continue to provide in-person sales and repair service for electrics and other Volvos, the dealers in California and a few other states have not been pleased.
In August 2019, the California New Car Dealers Association was granted approval by the state to protest a program called Care by Volvo. The subscription-based service lets customers pick a car online and, for one set price, pay for the car, insurance and any minor damage costs. And dealers weren't allowed add-on usual fees or options.
While Volvo uses this program successfully in other countries where laws are different, it's continued to refine the system in the U.S. to meet individual state requirements. But not in some big EV markets like California.
"We can't come in and say we're going online-only and cut out all the dealers," Datz said. "One, it's bad business, and, two, it's illegal."