Inside Genies' Push to Build an Engineering Powerhouse With Ex-Snap Employees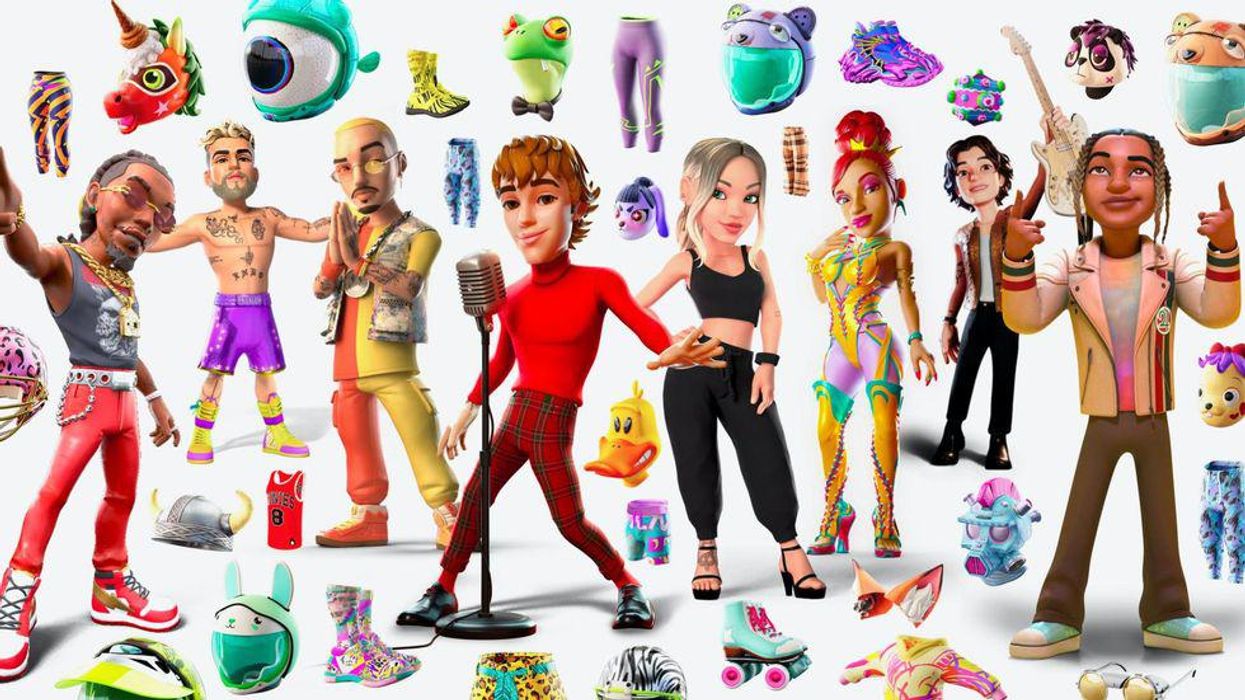 Virtual avatar company Genies wants to be the go-to option for online personas and it's targeting the wealth of talent and seasoned executives from the area's biggest tech firm, Snap Inc., to help make that goal a reality.
Genies' latest hire from the Venice-based social camera company is George "YJ" Tu, a former senior engineer who worked on its Snapchat app and Spectacles camera glasses. Prior to working at Snap, Tu worked for three and a half years as a senior engineer at Facebook and specialized in developing the company's mobile infrastructure.
---
Tu joins Genies as its director of engineering. Genies CEO and founder Akash Nigam told dot.LA Tu's main mandate is hiring engineers to continue developing its avatar creation platform and digital marketplace, where users can buy and sell digital collectibles and wearable items for their virtual selves.
Tu is the first engineering executive the company's hired since its launch in 2017, but it plans to devote a big chunk of its recent $65 million Series B raise to attracting new talent.
"I think we've landed quite a few Snap employees for a few reasons," Nigam said. "Genies and Snap are probably the two biggest social companies on the Westside in LA, so I think that's an attraction for people that are already local."
The company already has some big celebrity names using its tech to make and share avatars -- including Justin Bieber, Rihanna and hip-hop tycoons Migos -- and the next step is to bring in more users.
Nigam said the company's hired close to 30 new employees in the last three months, with about 80% of those hires being engineers. He added that roughly 90 people work at Genies, and estimated that 10% of them are ex-Snap employees.
"I think from a product perspective, we share a lot of philosophies and we're very similar in the way that we scheme and we game plan. Snap always is kind of shooting a few years in advance specifically within the social category."
Matt Sibka, Genies' vice president of recruiting, spent three and a half years at Snap creating a team for its CEO Evan Spiegel and was hired to do the same at Genies earlier this year. Genies competes with Snap's Bitmoji avatars, which got a 3D upgrade this July.
"Eighty percent of new spend after our fundraise, and anything moving forward for the next two years, is all going to be on engineering to become an engineering powerhouse," Nigam said. Genies has raised $110 million to date and Nigam previously told dot.LA the company wants to make "Ninety nine point nine percent of its revenue from selling digital goods.
Nigam said that the synergy between Genies and Snap wasn't a conscious choice, but noted that both companies have a similar vision – to advance augmented reality and encourage people to adopt virtual avatars that they can increasingly use as an extension of how they express themselves online.

Nigam's plan is to integrate Genies avatars into as many applications as possible. Currently the company has a deal with Facebook's Giphy that will let users bring their avatar with them to platforms where Giphy is integrated, like Facebook, TikTok or Snapchat – but Nigam said it wants to bring its avatars to popular games like "Roblox" too.
"That's the first API partnership, but we want to have hundreds of those," Nigam said. "So all of a sudden if you get ported into 'Roblox,' you can get any avatar."
Genies' next big goal is getting Generation Z to buy into the NFT hype by creating unique items for their avatars and then trading them. Genies is working with Dapper Labs, which operates NBA Top Shot and CryptoKitties, two of the most popular NFT exchanges, to create its own blockchain-based system for creating, verifying and selling digital goods.
Genies plans to make the marketplace available by the end of this year. Right now it's only accessible to celebrities, but Nigam said it'll open a beta version to customers by year's end.
"It almost becomes like a login authentication button, where you can port your Genie and your digital goods associated with it from one environment to the next, and in that case, we're kind of creating a new digital identity layer," Nigam said.