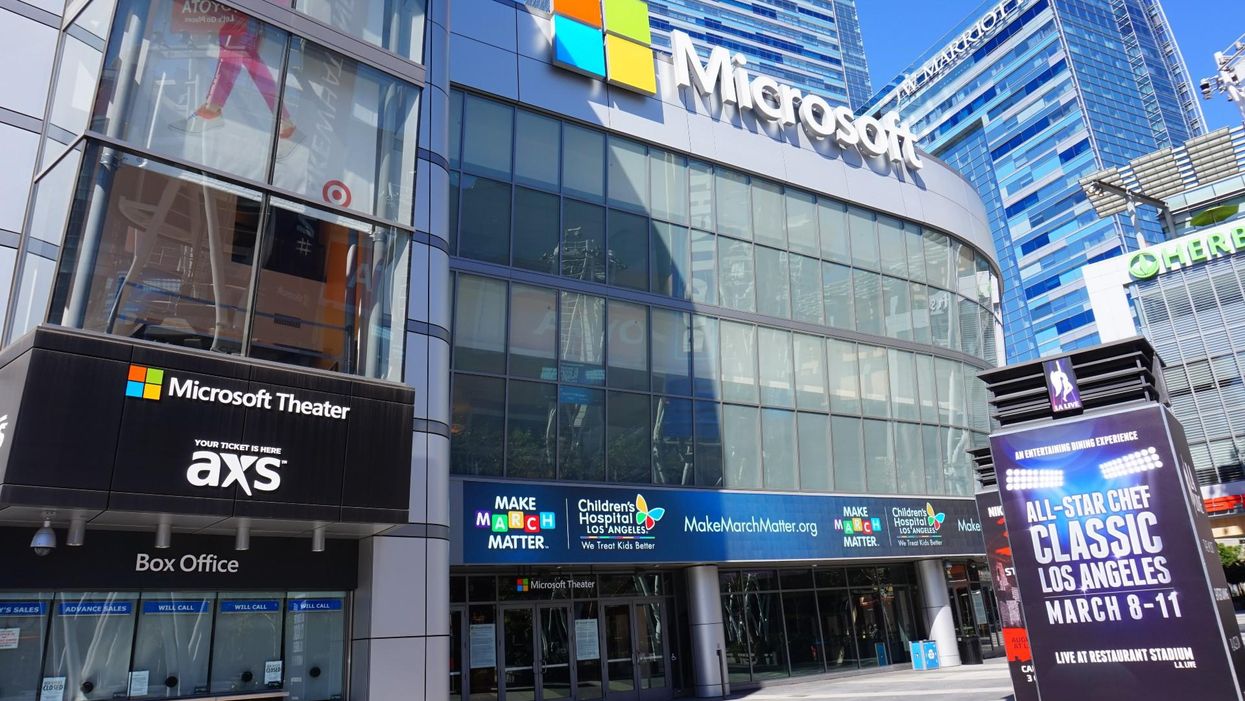 It is a momentous, defining day for Southern California's tech industry.

After a tumultuous year, Activision Blizzard—the most prominent video game developer and publisher in Southern California, and one of the largest globally—is selling itself to Microsoft, one of the world's true tech giants, in a deal that promises to reshape the region's tech landscape and that of the gaming industry at large.
---
Activision has recently weathered a storm of workplace misconduct allegations, the departure of high-ranking executives and pressure from workers who want to unionize amid contentious layoffs. Yet Seattle behemoth Microsoft has shown no qualms about inheriting these issues and making a long-awaited foray into Los Angeles, after it announced Tuesday that it will pay roughly $69 billion to buy Activision in what is the gaming industry's largest-ever acquisition.
The deal is a major coup for shareholders of the beleaguered, Santa Monica-based "Call of Duty" publisher, who have been advocating for changes at the company for several years now. Those include the exit of CEO Bobby Kotick, who has led Activision since 1991 and is one of the highest-paid executives in the gaming world. Kotick has faced mounting pressure since it emerged that he was aware of sexual harassment and assault complaints at the company yet failed to report it to Activision's board, prompting an outcry among shareholders and employees alike.
As of now, it remains uncertain what the Microsoft takeover will mean for Kotick. While the Wall Street Journal reported that he is expected to depart the company after the deal closes, Microsoft CEO Satya Nadella sang Kotick's praises in a conference call Tuesday—lauding "his leadership and commitment to real culture change." (Kotick also talked up his "great relationship" with Xbox boss Phill Spencer in an interview with VentureBeat.) Should he depart, Kotick stands to make a pretty penny; the Microsoft acquisition could net him up to $293 million, according to Activision's 2021 annual report, and potentially hundreds of millions more through his nearly 4 million shares in the company.
For Microsoft, the deal is by far its largest acquisition to date—nearly three times as large as its $26 billion purchase of LinkedIn in 2017—and cements the tech giant's presence in Silicon Beach. Besides operating a Microsoft Studios office in Santa Monica and slapping its name on the Microsoft Theater in Downtown L.A., the company had yet to pursue a serious expansion in Southern California.
Now, Microsoft stands to inherit Activision's multiple locations throughout L.A.—its main publishing headquarters in Santa Monica, its development studio in Beverly Hills, its quality-testing site in El Segundo. It will also own Activision's state-of-the-art motion-capture filming studio in Los Angeles. By merging forces with Xbox, the acquisition is expected to create the world's third-largest gaming company by revenue behind China's Tencent Holdings and Japan's Sony.
Sony looms large over the deal, which would mark a big step for Microsoft toward challenging its Japanese rival's dominance in the gaming industry. The Xbox and PlayStation consoles have dueled over market share for decades—but once the Activision deal is solidified, Microsoft will essentially own esports. Activision runs the lucrative "Call of Duty" franchise and its corresponding professional COD League, as well as the "Overwatch" game and esports league. Sony, on the other hand, has yet to turn any of its standout titles into a major esports franchise.
Shutterstock
Microsoft will look to add these and other Activision titles, which have a combined 400 million active monthly users, to its Xbox Game Pass subscription, which has 25 million subscribers. In addition to Game Pass, Microsoft is targeting an expansion into cloud gaming—which allows games to be streamed on phones, laptops and tablets—and will likely leverage Activision's strong mobile gaming business, which offers hit titles like "Call of Duty Mobile" and "Candy Crush."
There are other ramifications to consider. Activision employees who were working to drum up support for a labor union would effectively need to restart that effort under the new ownership. It remains to be seen if Spencer will institute sweeping reforms at Activision once it becomes a subsidiary of Microsoft, as the Xbox Game Studios CEO steered clear of making any specific promises in a statement Tuesday.
Instead, Spencer offered that Microsoft "deeply value[s] individual studio cultures," and nodded to Activision's workplace culture issues by noting: "We also believe that creative success and autonomy go hand-in-hand with treating every person with dignity and respect… We're looking forward to extending our culture of proactive inclusion to the great teams across Activision Blizzard."
The deal, however, is far from sealed; there is the potential of antitrust scrutiny and other legal hurdles that may await before the agreement is allowed to proceed. As rivals like Sony and Nintendo do with certain popular titles, some Microsoft games are console-exclusive, meaning you can't play them on anything other than an Xbox system. If Microsoft attempts this with Activision titles that are popular on PlayStation consoles, like the "Call of Duty" series, it could raise a regulatory red flag.
In the meantime, Activision shareholders surely welcomed the news with open arms. Activision shares rallied more than 25% on Tuesday, to north of $82 a pop. (Microsoft shareholders seemed less convinced, with the company's stock down more than 2% on the day.)