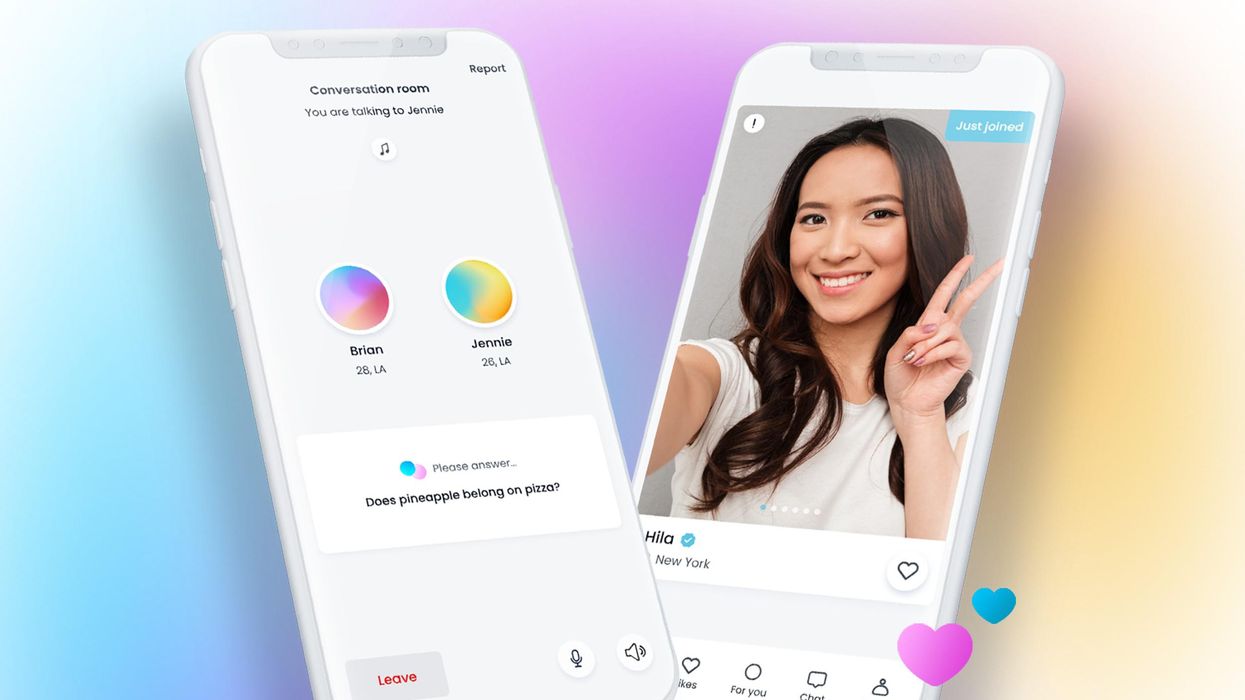 The latest entrant in Los Angeles' busy dating app scene has been testing audio elements and a speed dating feature as it builds toward its goal of creating meaningful relationships based on what matters most to people.

Matter is revamping its platform to capture the happy hour experience with audio. The app will soon feature a speed-dating feature, allowing users to connect over a two-minute call to determine if they want to match.
---
Another feature called "communities" will allow users to connect with potential mates based on the interests and values that are most important to them.
Launched in November 2020, Matter grew its core users from USC and UCLA students who relied on it to meet classmates while campuses were closed.
UCLA student Jenna Rose, 22, says she was never a dating app user, but found herself using the app because many of the faces she saw in her feed were already familiar.
"A lot of the people that I was seeing on my feed were people I could actually see myself, you know, meeting up with or being friends with because they were students in the L.A. area," she says.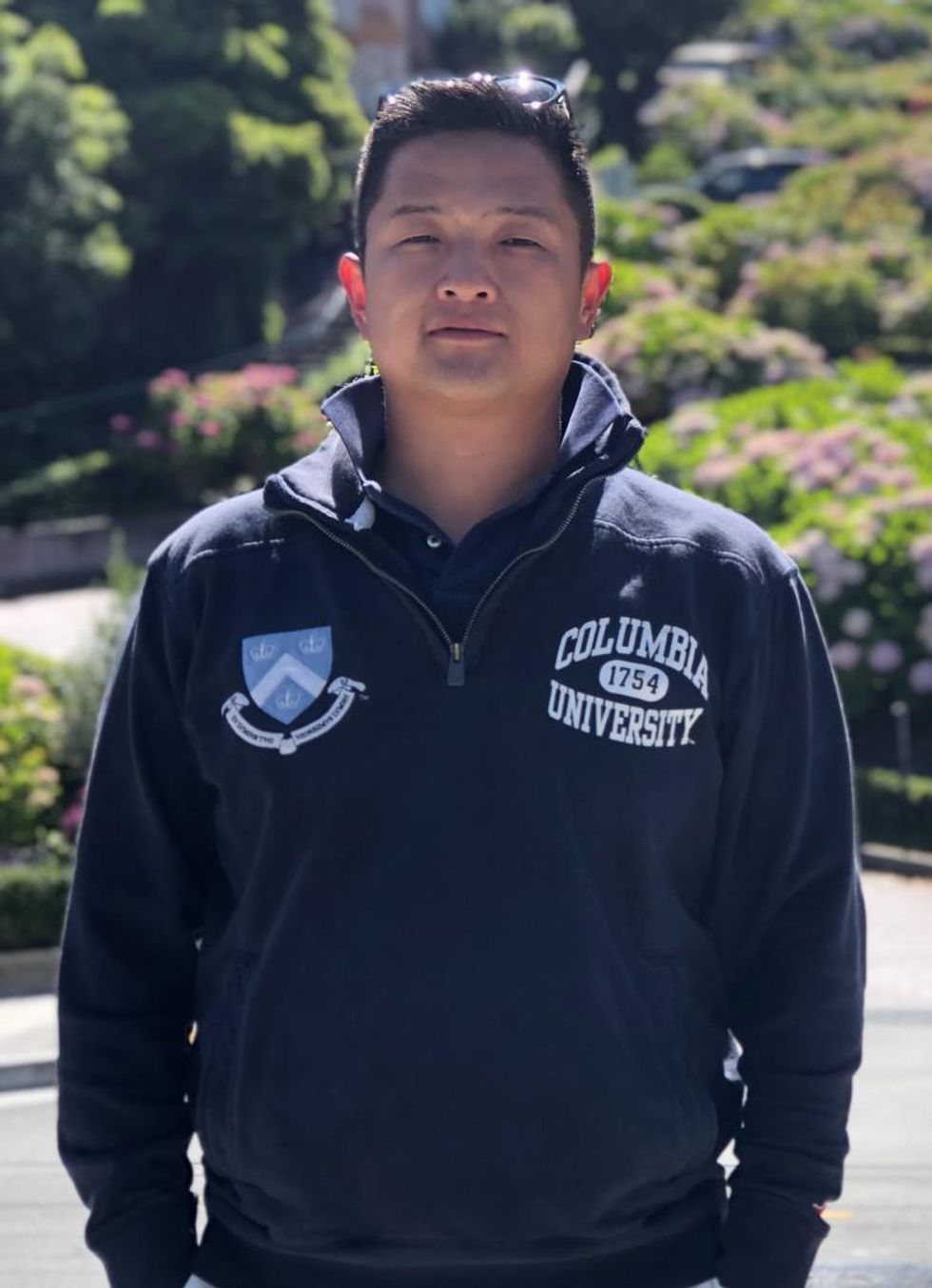 CEO and founder Monji Batmunkh says starting off only at two of L.A.'s premier universities allows Matter to focus on solving one problem at a time before expanding nationally.
An Angeleno himself, Batmunkh, 35, says he formed his startup in the area because of the region's diversity and the experimental nature of college dorms' hothouse environment.
"I went to USC and established networks there. I'm very familiar with other schools like UCLA, Santa Monica College, CSUN, UC Irvine, etc. L.A. is a very diverse place where complex cultural communities will be a big part of it," he says, "They are the early adopters, if we can build the products that are liked by college, they happen to be very influential and [will] spread it across other areas."
Batmunkh moved to the U.S. at 16 from Mongolia. He got his associate's degree from Santa Monica College before focusing on business administration and finance at USC and getting his master's at Columbia. From there, he worked as a consultant at McKinsey for four years.
The pandemic, he says, has provided aspiring entrepreneurs with a silver lining.

"It's one of the best times to be starting companies, because the barriers to entry are becoming lower and lower," Batmunkh says, "I think this is a great time to do it especially if you have a network and established connections in your home country, that could be an arbitrage opportunity."
In 2020, Batmunkh launched his first startup, Simpozium, a social network focused on Los Angeles college students. Most of Simpozium users were female and conversations in the app trended toward the dating scene at a time when in-person connections were next to impossible.
Simpozium soon made the switch to a dating app and traded its name for another: Matter.
Last September, Batmunkh was able to bring on Swiss Founders Fund as an investor. The proptech-focused venture firm led an early round that helped Matter raise half a million in pre-seed funding.
The dating app scene is crowded. Big dating apps like Tinder, Bumble and Hinge have relied on their simple format and ease of use to streamline the process. A new crop, led by apps including L.A.-based Lolly and S'More, borrow from popular short video apps like TikTok and Instagram to focus on Gen Z singles.
Matter's format is similar to Hinge, focusing on user likes and prompts. But the app aims to focus on the things that matter to its audience through its user experience, which is more akin to an Instagram feed. The app generates questions that cater to L.A. residents by asking, for instance, "which they prefer: saddle ranch or urth cafe?" and "what's your ideal date in L.A." There are no character limits for the answers.
They allow users to customize the section of "what are you looking for" with users' own words.
Batmunkh focused on honing his app with students at his alma mater, USC, and UCLA before expanding to other college campuses. He's also keen on providing students with opportunities to gain experience and income working for a tech startup. USC student Katrina Nguyen, 20, worked for Matter as a growth development intern.
"Monji did a really great job capturing what startups should be at least like really new startups," she says, "I love that he didn't helicopter us, he really trusted the interns, despite us being college students. We really had a lot of responsibilities as we were basically paving the way for Matter."
Matter will start their pre-registration process for virtual happy hour in the coming week. They plan to re-release their app in Los Angeles in late June.