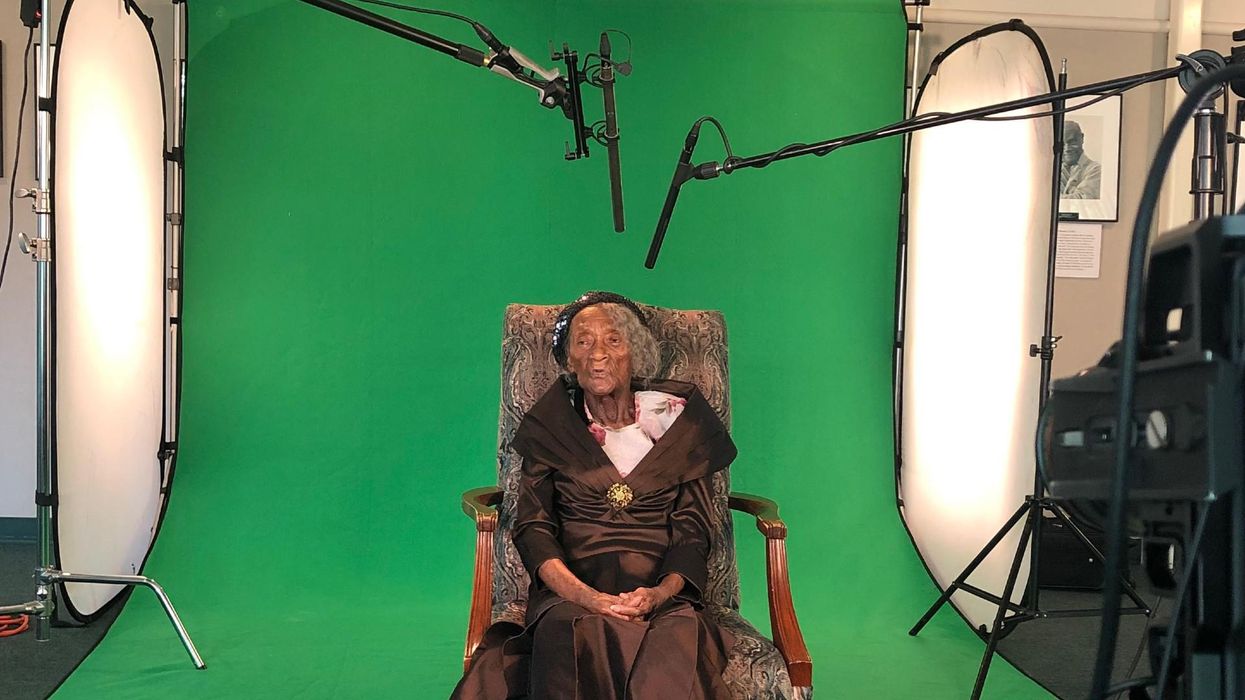 In April, the two living survivors of the 1921 Tulsa Race Massacre sat down for an interview designed to archive their stories using artificial intelligence.
StoryFile, a Los Angeles startup that creates AI-powered interactive videos, prepared the questions. The company usually invites guests to its Hollywood studio — in March, Star Trek actor William Shatner spent five days there answering questions before a camera.
---
After recording 106-year-old Lessie Benningfield Randle and 107-year-old Viola Fletcher, the Gilcrease Museum in Tulsa set up a life-sized screen to display virtual versions of the women. Guests could ask them questions, almost like having a conversation in person.
"It's a video that talks back to you," said Jay Plourde, the director of StoryFile.
Nearly a year after closing a $2 million round, the L.A. company is raising another $4 million from undisclosed investors with plans to proliferate the technology. And it hopes to close a Series A by early next year.
StoryFile is one of several startups hoping to capitalize on new technology that enables people to appear present even long after their death.
Its software, dubbed Conversa, relies on a reservoir of pre-recorded responses. After a user asks a question, Conversa shuffles the taped interview to find the best response.

It's a tedious filming process and since launching in 2017, StoryFile has archived survivors of the Holocaust, astronaut Terry Virts and Ashish Jha, a global health advocate whose interview about COVID-19 was projected at the Boston Museum of Science.
Plus, a few entrepreneurs, entertainers and "wealthy individuals" who want to preserve their family histories, said Plourde. The technology can also enhance holograms, though the company isn't engineering those in-house.
And come the fall, users willing to pay a fee (Plourde didn't disclose how much) can use a mobile version called StoryFile Life to produce their own videos.
"You use our script and your iPhone to ask questions of your grandmother and grandfather to preserve that information for posterity," Plourde said.
The tech, he said, has applications beyond documenting aging family members or personal heroes. Commercial retailers are using it to train store managers around the world. An unnamed online education company is piloting StoryFile on its platform.
It may even make its way into dating apps, where users could upload their responses to a standard list of 10 or 20 questions.
"You would be able to interview someone before you ever had to meet them," said Plourde.