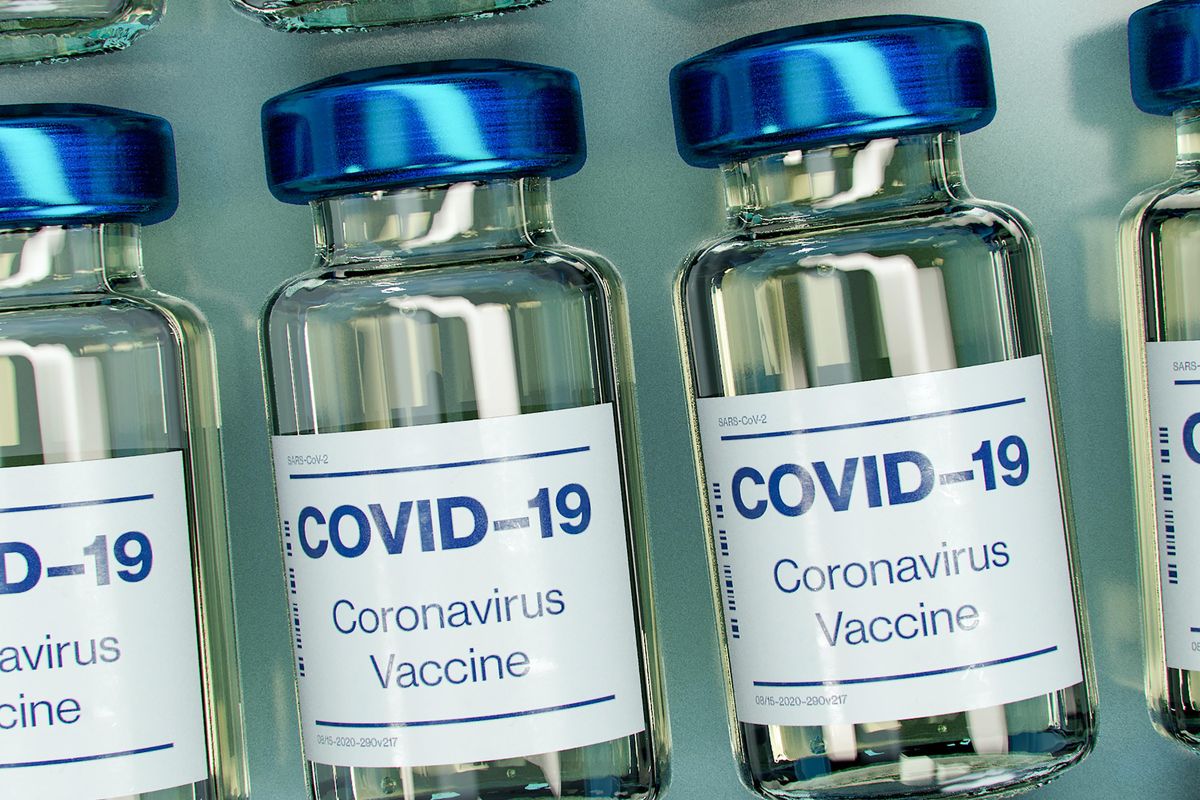 In time for the holidays, Los Angeles County is receiving a shipment of roughly 150,000 child-size coronavirus vaccines to inoculate 5 to 11 year olds as soon as next week.

The CDC recommended Pfizer's vaccine for young children on Tuesday, allowing the U.S. to begin administering the vaccine.

There have been around 80,000 coronavirus cases among the 5-11 age group in Los Angeles County between March 2020 and October 2021. The majority of them happened between November 2020 and January 2021.

Last week, the Food and Drug Administration approved the Pfizer vaccine for young children, who have long been left out of the country's vaccination efforts due to lack of patient data on safety.
Moderna and Johnson and Johnson vaccine makers are also toiling away at creating vaccines for some of our youngest people, who need to go to school without being at risk of catching and spreading the coronavirus.
How does the pediatric vaccine dose differ from the adult dose?
The pediatric vaccine given to 5 to 11-year-olds will be a third of the amount given to adults and teenagers, but the dosing regimen remains the same – children will be inoculated with the second dose 21 days after the first.
Is my child required to get the vaccine?
California Governor Gavin Newsom announced in early October that all children will be required to be vaccinated in order to attend school. The decision follows a precedent that requires children to be vaccinated against measles, rubella and other diseases in order to attend public school in California. But, the rule will not be fully implemented until the California Department of Public Health sets guidelines.
Where can my child get the vaccine?
Vaccination efforts for young children will look much different from previous waves of vaccine rollouts. Instead of having children stand in long lines, the county said most vaccines will likely be distributed at pharmacies, pediatric centers and schools. The county is also preparing to send mobile clinics to parts of the county where health care centers are sparse. The Biden administration said parents can visit vaccines.gov to find a vaccine center near them.
Los Angeles Unified School District also has a list of school clinics to get their vaccine. Los Angeles County residents can make appointments at vaccinatelacounty.com or on California's site at myturn.ca.gov.
What do I need to bring to the vaccine appointment?
An adult responsible for the child may need to sign a consent form in order to get the child vaccinated. At some clinics, parents may be required to accompany their child if they are under the age of 16.