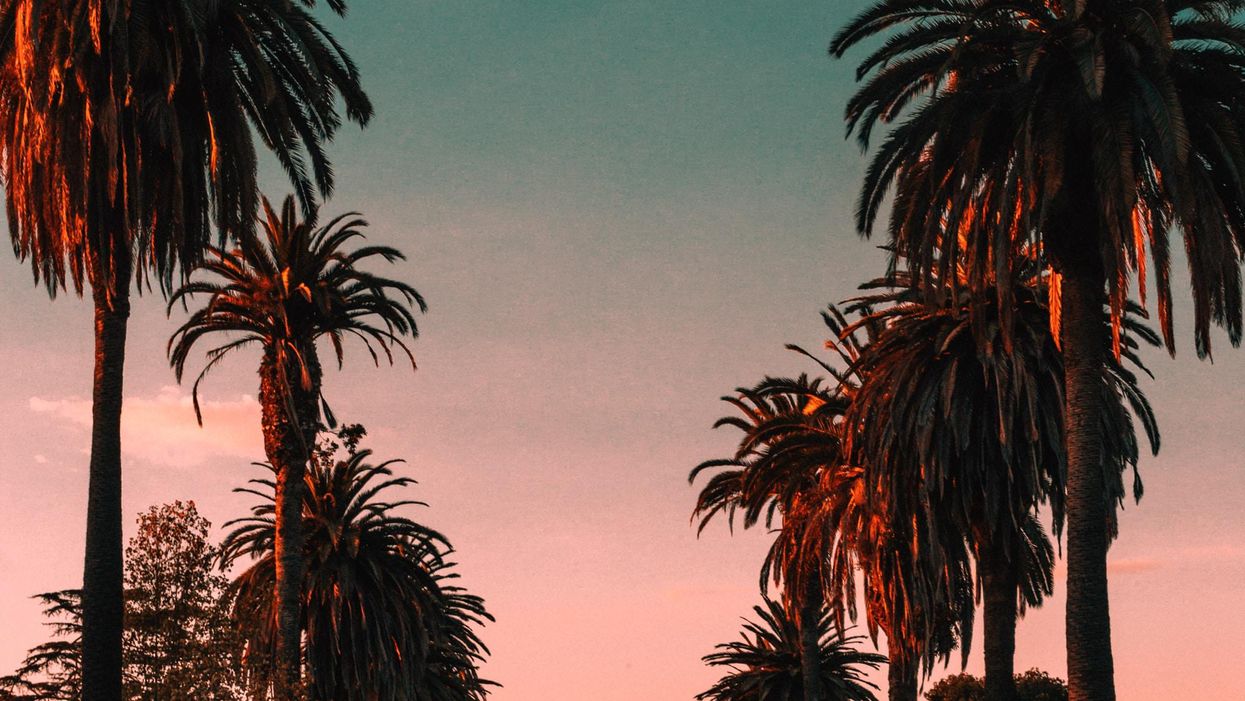 Startups in Los Angeles did more deals last quarter than they ever have before, though they were for fewer dollars on average than last year and last quarter.

Area startups closed a record 261 funding deals during the third quarter of 2021, according to a venture report from CB Insights.
By that metric, the city ranked third among U.S. startup hubs in Q3, trailing only New York (with 504 deals closed) and Silicon Valley (with 771). Q3 also marked the second quarter in a row that L.A. has edged out Boston for a spot among the top three.
While the number of deals recorded in L.A. rose, the total amount of funding dollars raised by startups in the area slipped to $3.3 billion in Q3. That's a noteworthy drop from the same time last year, when L.A. startups raised $4.2 billion, as well as from the last quarter, which saw a whopping $6.1 billion raised.
"The biggest deals at the top were much bigger last quarter, but I wouldn't paint this story in a negative way," senior CB Insights analyst Chris Bendtsen told dot.LA. "The total number of VC deals went up to hit an all-time high in Q3. I feel that is a big story, and the story is growth."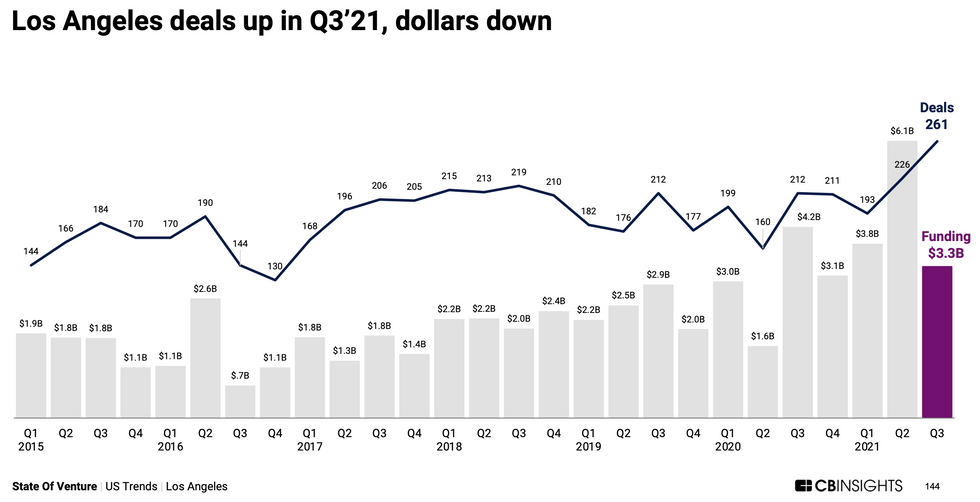 Data from CB Insights
"Yes, in L.A. the funding dollars were down but I don't think that points to any kind of correction," said Bendtsen. "Things are going to continue to go up."

The report also noted that 61% of the deals recorded in L.A. so far this year involved early-stage startups, up from 55% in 2020.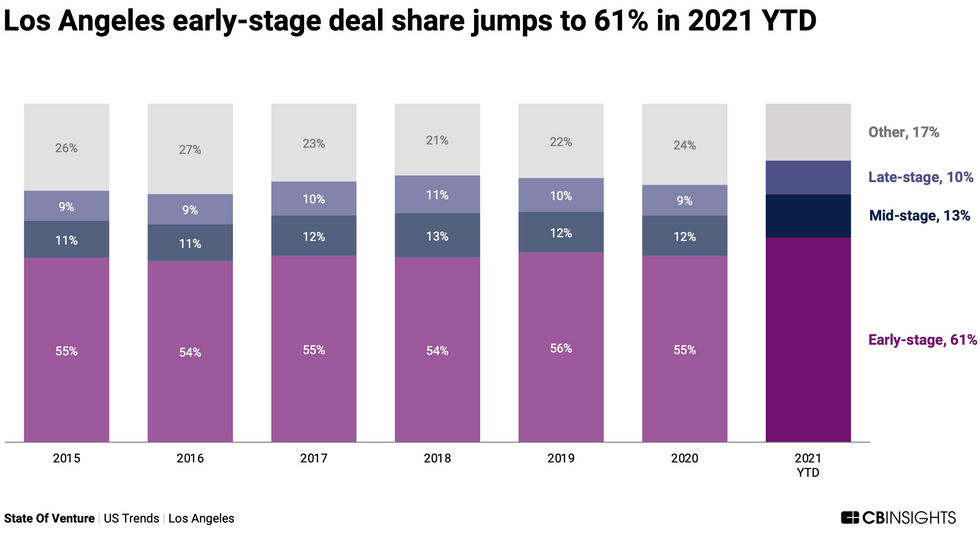 Data from CB Insights
Asked whether he's noticed indicators of a tech bubble as deals and valuations spike, Bendtsen said no.

"We don't think we're in any kind of a bubble. A lot of the funding we're seeing is going to enterprise tech and saas companies, as opposed to more consumer-driven companies where there's more speculation involved. We think that is promising," he added.