LA Tech Cares Raises $200K for Back-to-School Fund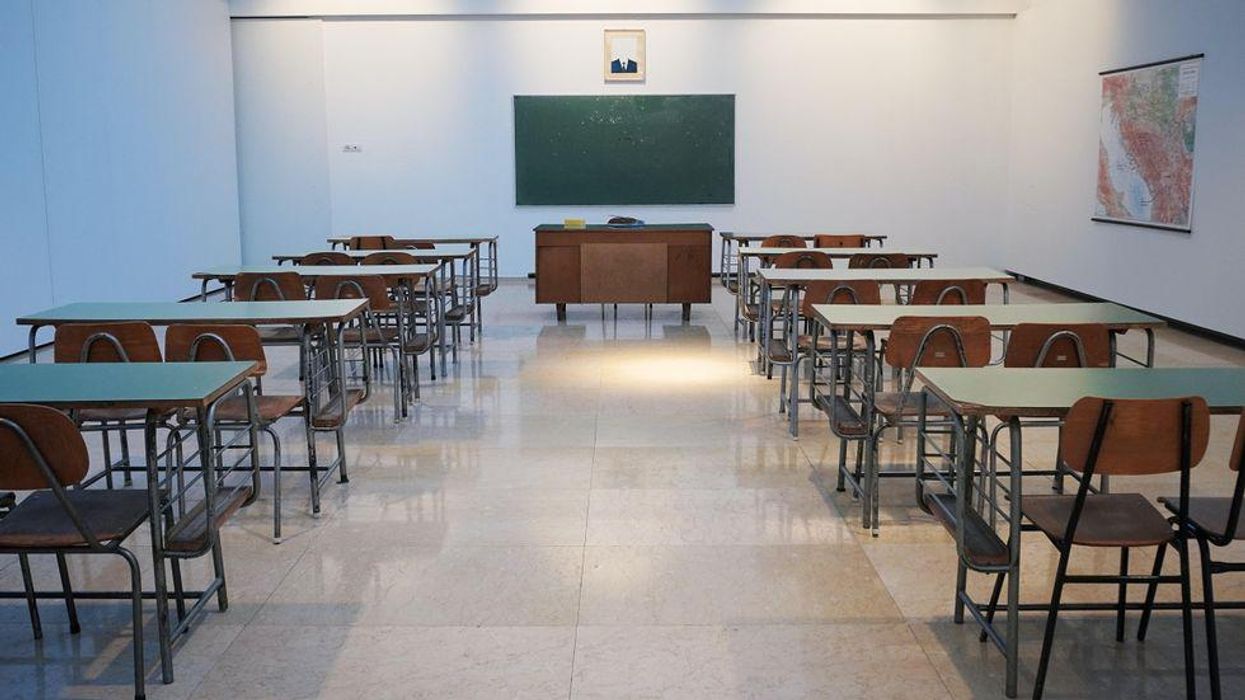 Most of Los Angeles' youth spent a year learning online with little interaction with their teachers or their peers. As students ready to return to the classroom, one Los Angeles nonprofit — backed by some big names including director Stephen Spielberg, the Ballmer Group and the Broad Foundation along with local venture capitalists — is helping kids transition back into in-person learning.

---
The L.A. Education Recovery Fund is a philanthropic organization that has funded summer programs and will back after school programs run by dozens of L.A.-based nonprofits, including Woodcraft Rangers, LA's Best, the YMCA and the Boys and Girls Club.
Over 30,000 children — largely from low-income neighborhoods — have participated in the summer school programs, which are held at around 500 LAUSD school sites that were reopened over the summer for the programs.
So far, the Fund has raised $10 million and is aiming to add additional programs in the fall. There are a number of players in the L.A. tech scene who are involved with the fund, thanks to a separate initiative, LA Tech Cares.
Run by a trio of VC partners, LA Tech Cares has raised $200,000 to donate to the L.A. Education Recovery Fund for summer school programs. LA Tech Cares 2021 is ultimately aiming to donate around $300,000.
Brett Brewer, the managing director of Crosscut Ventures and one of LA Tech Cares' founders, said he was inspired by the stark disparity in how local venture capitalists — which last quarter alone invested $8.5 billion — and vulnerable communities fared during the pandemic. The county has among the highest poverty rates in the state, data from the Public Policy Institute of California shows.
"Would it have been as easy to get LA Tech Cares off the ground if venture capitalists were struggling, if tech companies were struggling? The answer is probably no," he said. "I think because the venture capital community realizes that it has essentially benefited from a pandemic … It's made it much easier."
LA Tech Cares 2021 is also headed by Kwanza Jones, a co-founder of Supercharged, and Brian Lee, a co-founder of BAM Ventures.
The initiative started in 2020 after most schools transitioned to virtual education because of the COVID-19 pandemic, when it raised money to provide tablets to children at L.A. charter schools, where Brewer serves on the board.
"Last year was about connecting to technology," said Brewer. "This year is actually in some ways about the opposite — It's that these kids have been too removed, and it's almost a code red to get them together in person."
The Recovery Fund's programs, meanwhile, are aimed to help students transition back to in-person school after over a year of remote and hybrid learning, particularly for low-income students hardest hit by the pandemic.
"Our low income-kids depend on schools and nonprofit organizations for access to music and art and sports and creativity," said Marshall Tuck, the head of the recovery fund. "All those things got shut down over the last year."
"We think of recovery as it's not just about one summer or one year, this is several years to make up for what our kids lost," said Tuck.
For the nonprofits, the fund helped them return to in-person programs faster than they expected.
Woodcraft Rangers, a nonprofit that hosts summer day camps and afterschool programs for low income schools in Los Angeles, was one of dozens nonprofits that returned to in-person programs this summer thanks to funding from the L.A. Education Recovery Fund.
The program spent over a year in the pandemic providing mostly online services after shutting its programs down at the start of the pandemic. This summer, it hosted thousands of children at 28 sites.
"Kids are learning how to be kids again, they're learning how to be with their peers, they're learning how to be in our learning environment again," said Julee Brooks, the CEO of Woodcraft Rangers, which received around $100,000 from the fund. "For us, the most important thing this summer was to get kids back together."
"We are serving some of the communities that have been hardest hit during the pandemic, and our kids have been through a lot," Brooks said. "To bring them back with exciting programs and a chance to just play and find joy again was the absolute goal."