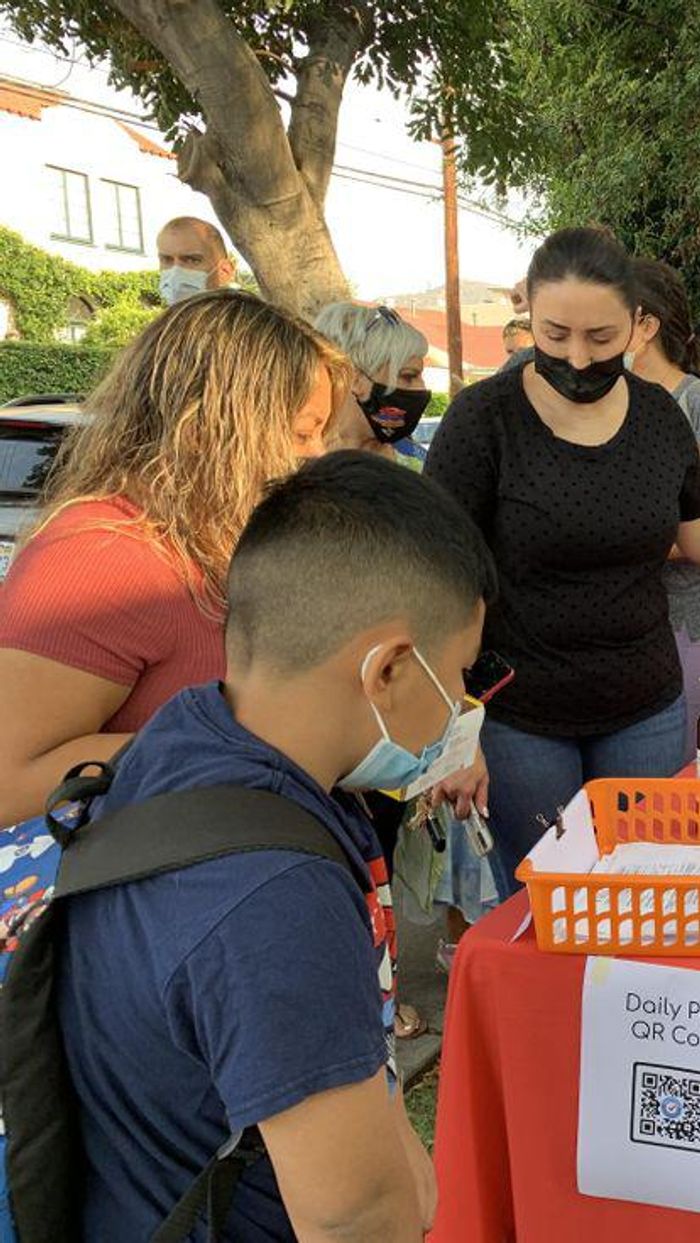 Los Angeles Unified School District students who are 12 or older must be vaccinated against COVID-19 in order to return to campus next semester, the Board of Education voted Thursday.
The move makes LAUSD the first major school district in the nation to mandate vaccines for eligible students. Officials said 220,000 of the district's half million students are eligible to get the shots.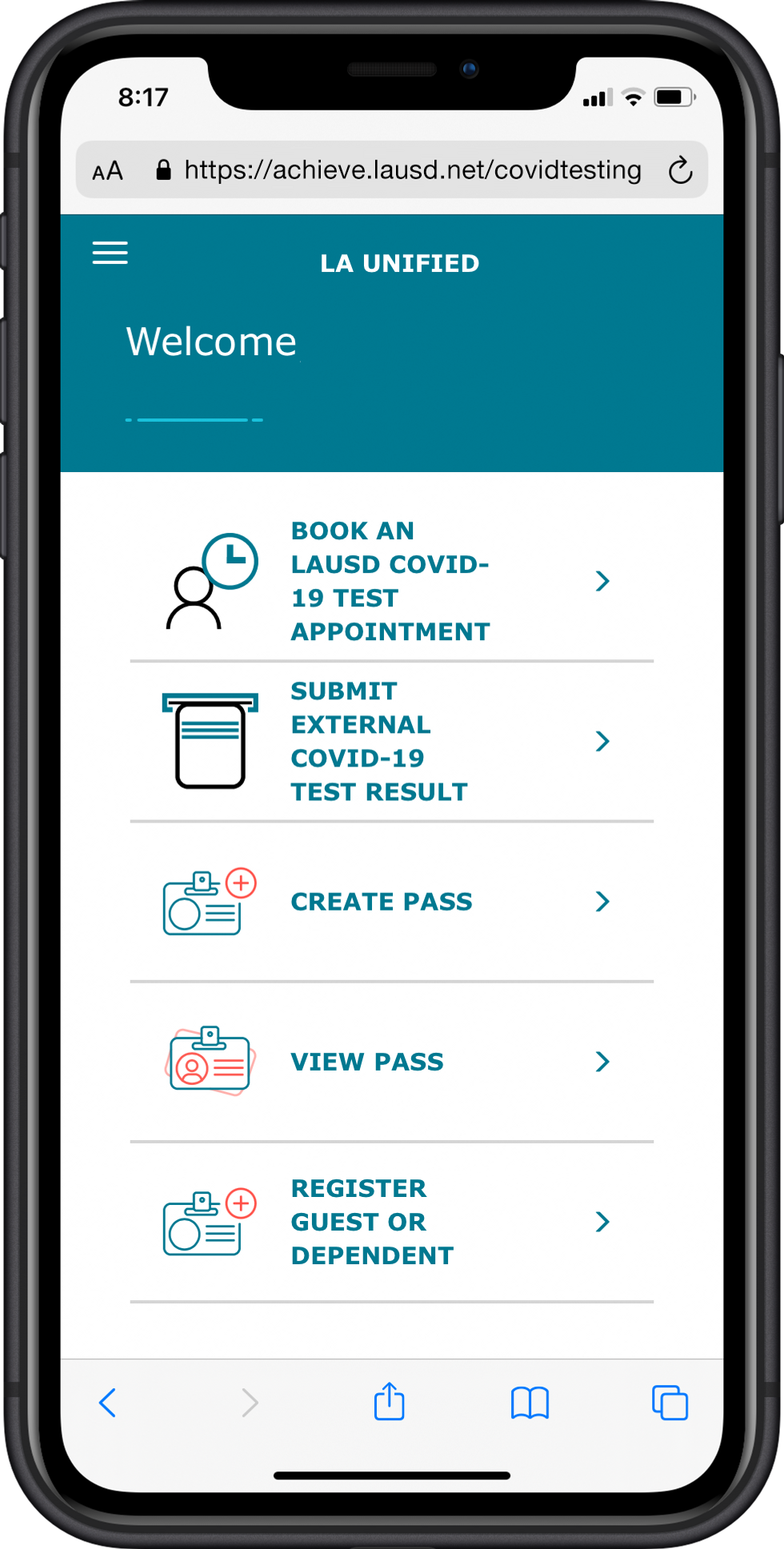 Under the measure, approved without dissent, student's vaccination records must be uploaded to the Daily Pass, an app Microsoft developed for the district that allows students to enter campus each day, before Jan. 10. Classes resume from the three-week winter break the following day. School district officials made the decision amid growing worry that the delta-fueled spread of COVID-19 could threaten to shut down in-person instruction after the district fully reopened schools in August. The same day President Biden announced sweeping rules to push tens of millions of Americans to vaccinate.
"We want to do everything possible to make sure that L.A. Unified doesn't end up on the long list of school districts that have had to re-close and go back to distance learning after welcoming students back this fall," school board member Nick Melvoin said. "Science is clear. The best way to avoid that happening is to make sure that everyone who can get a vaccine does."
It comes as child hospitalization rates have spiked nationally as the delta variant spreads.
U.S. Center for Disease Control and Prevention data cited by the district shows that pediatric hospitalization rates were five times higher in August compared to June and the rate among unvaccinated adolescents, aged 12 to 17, was 10 times higher than those who were fully vaccinated.
---
The district decided to go ahead with the move even though the Pfizer vaccine has not received full approval from the U.S. Food and Drug Administration for those 12 to 15, although it has received federal emergency use authorization. It has been approved for those 16 and older. And full authorization for those children is expected in the coming weeks.
LAUSD has been lauded by some for implementing the country's strictest protocols among public schools. LAUSD requires all teachers and staff to be vaccinated, going further than the state which allows those who refuse to get the shots to take regular COVID-19 tests. LAUSD already requires COVID-19 testing, regardless of someone's vaccination status and masking both indoors and outdoors. But legal challenges have already been filed against the district.
A parent group called California Students United sued the district this spring over some of its protocols, including the weekly testing requirement. That lawsuit is still pending and more are expected.
A parent group called California Students United sued the district this spring over some of its protocols, including the weekly testing requirement. That lawsuit is still pending.
"The board has good intentions but is misguided about the real impact of this decision," said Negeen Ben-Cohen, who is part of that group. "This will definitely result in yet another significant decline in enrollment in the district. "
Culver City Unified School District was the first district in California to mandate vaccines for eligible students. It has given a deadline of Nov. 19 for students to receive the vaccine.
Under the LAUSD proposal, students who participate in in-person extracurricular activities must receive their shots more quickly. Students have less than a month to get their first shot before an Oct. 3 deadline and their second dose by Oct. 31.
The rest of the students 12 or older must receive their first dose by Nov. 21 and their second by Dec. 19, the Sunday after the fall semester ends.
Students who turn 12 must get their first dose by 30 days after their birthday and their second by eight weeks after. The mandate makes an exception for students with "qualified and approved exemptions and conditional admissions."
The district offers COVID-19 vaccinations at schools throughout the sprawling district.
School board President Kelly Gonez said the mandate is especially important for LAUSD where the majority of students are people of color or from low-income families that have been "devastated by the pandemic."
"We have felt the pain much greater in our L.A. Unified communities than other more affluent places," she said.
Case rates among children in California are lower than those nationally, mostly due to masking mandates and regular testing, experts say. California reported 18 new hospitalizations a day among children and teens as of Sept. 6, according to CDC data.

As of Wednesday night, the district reported 1,359 active COVID cases, with two of those cases linked to school-based transmission.
School board member Monica Garcia defended the district's decision to skeptical parents and others.
"There's a lot of feelings and a lot of concern and a lot of different experiences with COVID specifically to families that do have issues of trust with the government, with L.A. Unified, with the medical profession," she said. "I just want to acknowledge that this action is not about violating anybody's rights. This action is about doing our job to be able to offer public schools that children can come to school and be safe."
One school board member, Scott Schmerelson, recused himself from the vote because of a conflict of interest due to his stock in Pfizer.
Jenna Schwartz, co-founder of parent group Parents Supporting Teachers, told the school board the vaccine mandate for eligible students was a "step in the right direction," but encouraged the district to implement a targeted educational campaign on vaccine safety.
"It's much easier for a parent to look on social media or talk to a friend than it is to access primary sources and that is how we have ended up with a lifesaving vaccine as a polarizing political issue," she said.