Leonardo DiCaprio-Backed Sustainable Bank Aspiration Is Going Public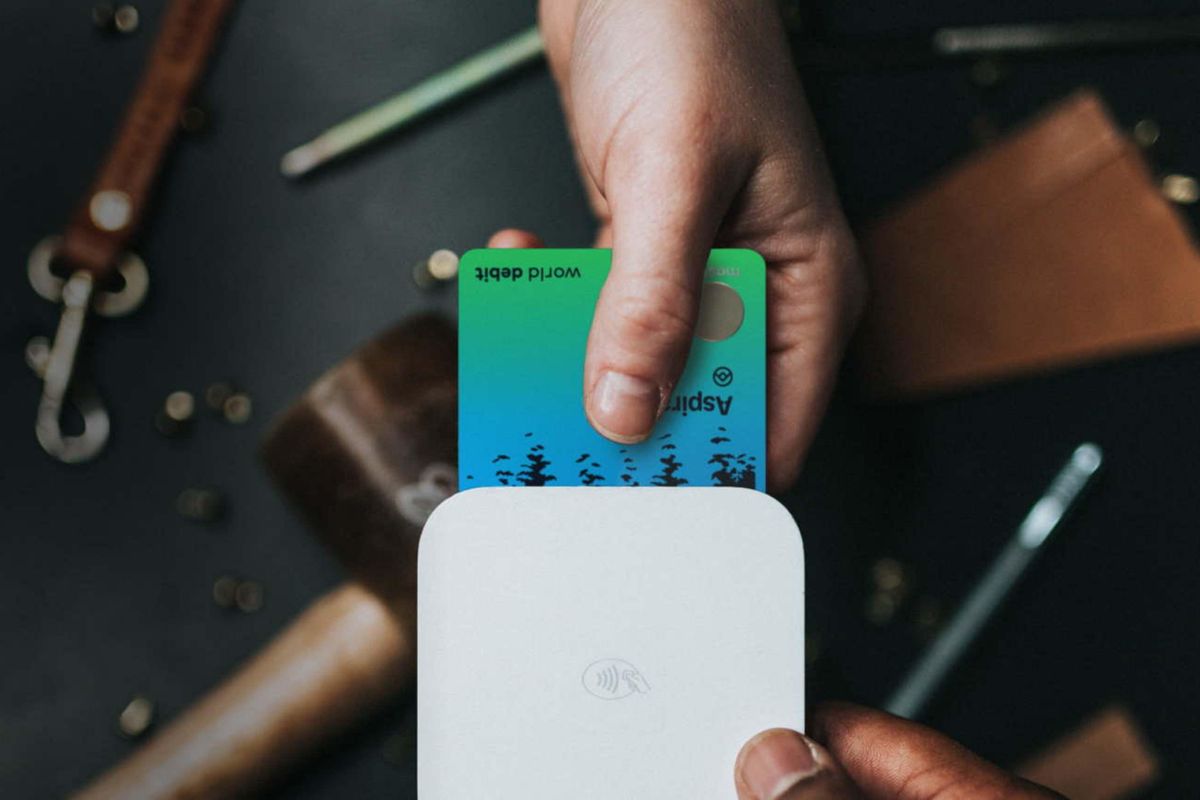 Aspiration, a banking company that's endeared itself to celebrities like Leonardo Di Caprio with its sustainable banking model, plans to go public through a merger with a special purpose acquisition company (SPAC) in a deal valued at about $2.3 billion.
---
By merging with InterPrivate III Financial Partners Inc., a publicly traded shell business, Aspiration will have access to more than $400 million in cash. The funds will in part go towards "marketing and further investment in product innovation and technology," the companies announced Wednesday. Aspiration expects to list on the New York Stock Exchange under the symbol "ASP" sometime during the fourth quarter.
When the deal closes, Aspiration claims it will become "the only publicly traded consumer financial institution that is a Public Benefit Corporation."
With backing from DiCaprio, Cindy Crawford, Drake and other stars, Aspiration said its financial services "help individuals and companies fight the climate crisis in ways that are easy, automatic, engaging, and powerful." The fintech company pitches itself as an alternative to banks that continue to finance fossil fuel businesses even as the consequences of the climate emergency come into focus.
For individual users, Aspiration promises a platform to "help customers keep their deposits out of fossil fuels, automatically plant trees with every card purchase, and track business and personal Planet & People impact scores so they can shop with a conscience." The company also offers businesses a way to offset their carbon footprint.
The carbon offsets industry is growing rapidly despite facing widespread criticism.
"The risk with offsets is when they create moral hazard, which is when companies, or governments, or individuals would rather continue to emit carbon into the atmosphere and pay someone else to create offsets rather than taking a hard look at how to reduce their own emissions," Alex Rudee of the World Resources Institute told Grist in April.
Los Angeles-based Aspiration opened up to customers in 2015 and in the years that followed it has racked up more than 5 million members. In the past year alone, the company reports it has seen "7x growth" while "planting on average more trees each day than there are in New York's Central Park."
Before co-founding the company, CEO Andrei Cherny reportedly worked as a speechwriter for the Clinton administration, helped Senator Elizabeth Warren develop the Consumer Financial Protection Bureau and worked as a fraud prosecutor and consulted for big banks.