Meet the 10 Startups in Techstars' 2021 Space Accelerator Class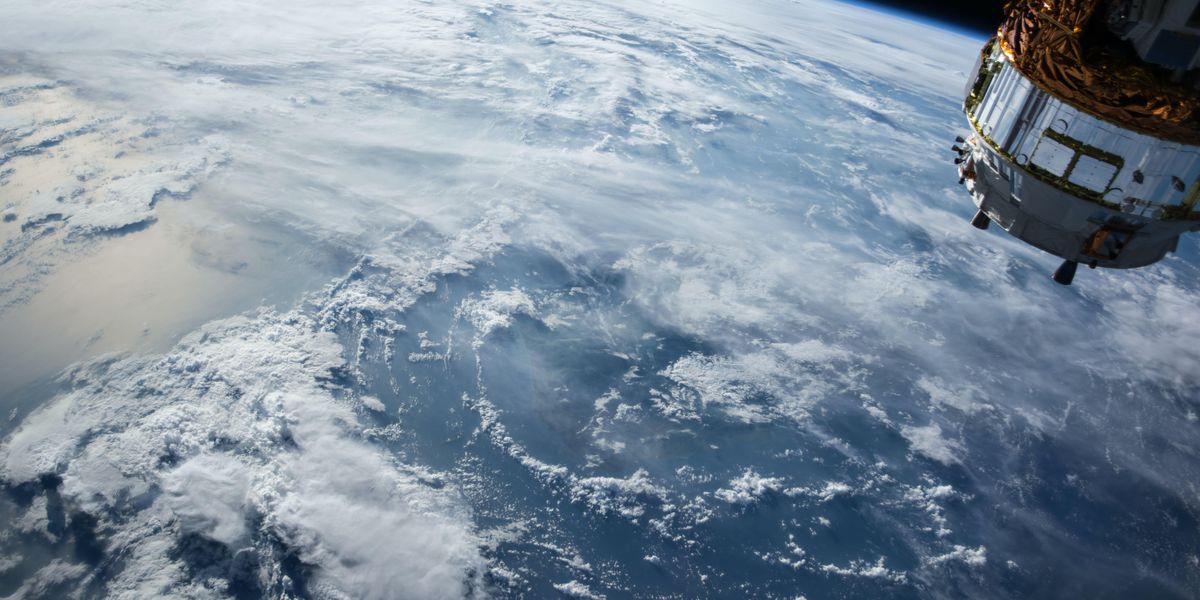 Techstars' Space Accelerator took off this week with its second class of space-related companies that make everything from AI-powered smart cameras to technology that can anticipate celestial collisions.
---
The 10 startups selected for the competitive four-month program are based across the U.S. and Australia and will work with Techstars on a mostly remote basis.

All are developing technology with multiple uses in space and will receive a $120,000 investment in addition to access to Techstars' expanding network of mentors.
That network includes aerospace experts at the Pasadena-based NASA Jet Propulsion Laboratory. Participating companies include Lockheed Martin, Arrow Electronics, SAIC and Israel Aerospace Industries.
"Alumni from our previous cohorts are launching space systems and infrastructure, raising tens of millions of dollars in venture capital as well as receiving lucrative contracts from both government and commercial customers," said Jonathan Fentzke, the program's managing director.
The program will culminate in a demo day on Sept. 2 where the startups will show off their work in hopes of winning potential investors or clients.
Fentzke noted that while no companies in this year's cohort are based in LA, Techstars still has partners mentors and investors based here.

"As it turns out the four companies in California out of 10 are not based in L.A. today, but will likely have a presence over time," Fentzke told dot.LA.
Here's a look at the 10 companies selected for this year's Techstars Space Accelerator.

Hyperkelp
LOCATION: San Clemente, Ca.
CEO: Graeme Rae
Founded by maritime engineer Dr. Graeme Rae, Hyperkelp is building buoys that aren't your average fishing bobber. Its tech can collect and transmit data about the surrounding ocean and incoming payloads from space. The company says its goal is to create a network of the buoys around the ocean to help aerospace launch companies stream data from anywhere around the world.
Hyperspec.ai
LOCATION: San Francisco, CA. and Tel Aviv, Israel
CEO: Ohad Levi
Hyperspec.ai makes smart cameras that run on artificial intelligence. The company's CEO Ohad Levi is a former Intel engineer and ran product marketing for HP. In a nutshell, Hyperspec's cameras are made to create accurate mapping and object tracking in real time, with the goal of being used on self-driving cars and other autonomous vehicles.
Nicslab
LOCATION: Sydney, Australia
CEO: Dr. Andri Mahendra
Nicslab develops technology called the "source measurement system" that uses quantum computing to help organizations optimize their internet speeds and make them faster. Its current clients include the University of Oxford, HP Labs and Mitsubishi Electric.
Pierce Aerospace
LOCATION: Indianapolis, In.
CEO: Aaron Pierce
Pierce Aerospace makes software that helps autonomous drones identify objects and payloads. It argues that this software is critical to the development of the drone industry -- after all, it can be pretty scary if a drone goes rogue because it can't see where it's going. In 2019 the company received a roughly $50,000 grant from the U.S. Department of Defense to continue work on its flagship product, the Flight Portal ID system, which the DoD wants to use on its Unmanned Aircraft Systems.
Pixspan
LOCATION: Rockville, MD.
CEO: Michael Rowny
Pixspan develops a system that lets large files be transferred from different storage locations (like hardware or the cloud) at rapid speeds -- sometimes up to 5 times faster than average, it reports. It's compatible with several app programming interfaces, the main one being Amazon Web Services.
QuSecure
LOCATION: San Mateo, Ca.
CEO: Dave Krauthamer
QuSecure is a security company that focuses on protecting government and corporate systems from hacks. Specifically, its software works to keep encrypted data from being stolen and decrypted by quantum computers, which can steal and read valuable information at rapid speed. Its customers include Google and Amazon.
SCOUT
LOCATION: Alexandria, Va.
CEO: Eric Ingram
Scout -- also known as Scout Space -- develops software that helps spacefaring companies visualize what's going on in the great beyond and avoid casualties, like crashes with other spacecraft, satellites or debris. The company was founded in 2019 and says its name is an acronym for helping Spacecraft Observe and Understand Things around them.
SeaSatellites 
LOCATION: San Diego, CA.
CEO: Mike Flanigan
As the name suggests, SeaSatellites is building unmanned vessels that work as satellites for the ocean and have a wide array of potential uses, from environmental data collection to communications. Similar to their skyward counterparts, SeaSatellites' tech can be controlled from anywhere and are designed to carry payloads on long missions.
Xairos 
LOCATION: Denver, CO.
CEO: David Mitlyng
This company's name is Greek to us -- literally. A nod to the Greek god of opportune time, Kairos, is an appropriate name for this startup using quantum mechanics to bring GPS-type technology to areas of the globe without internet access.
Thermexit 
LOCATION: Boston, MA.
CEO: Katie Willgoos
Thermexit is the only company in this year's Space Accelerator cohort that's led by a woman. CEO Katie Willgoos joined the company in March and helps the company create and sell its main product, Theremexit Pads, which are tiny thermal sensing sticky pads that can be placed on circuit boards and inside computers.