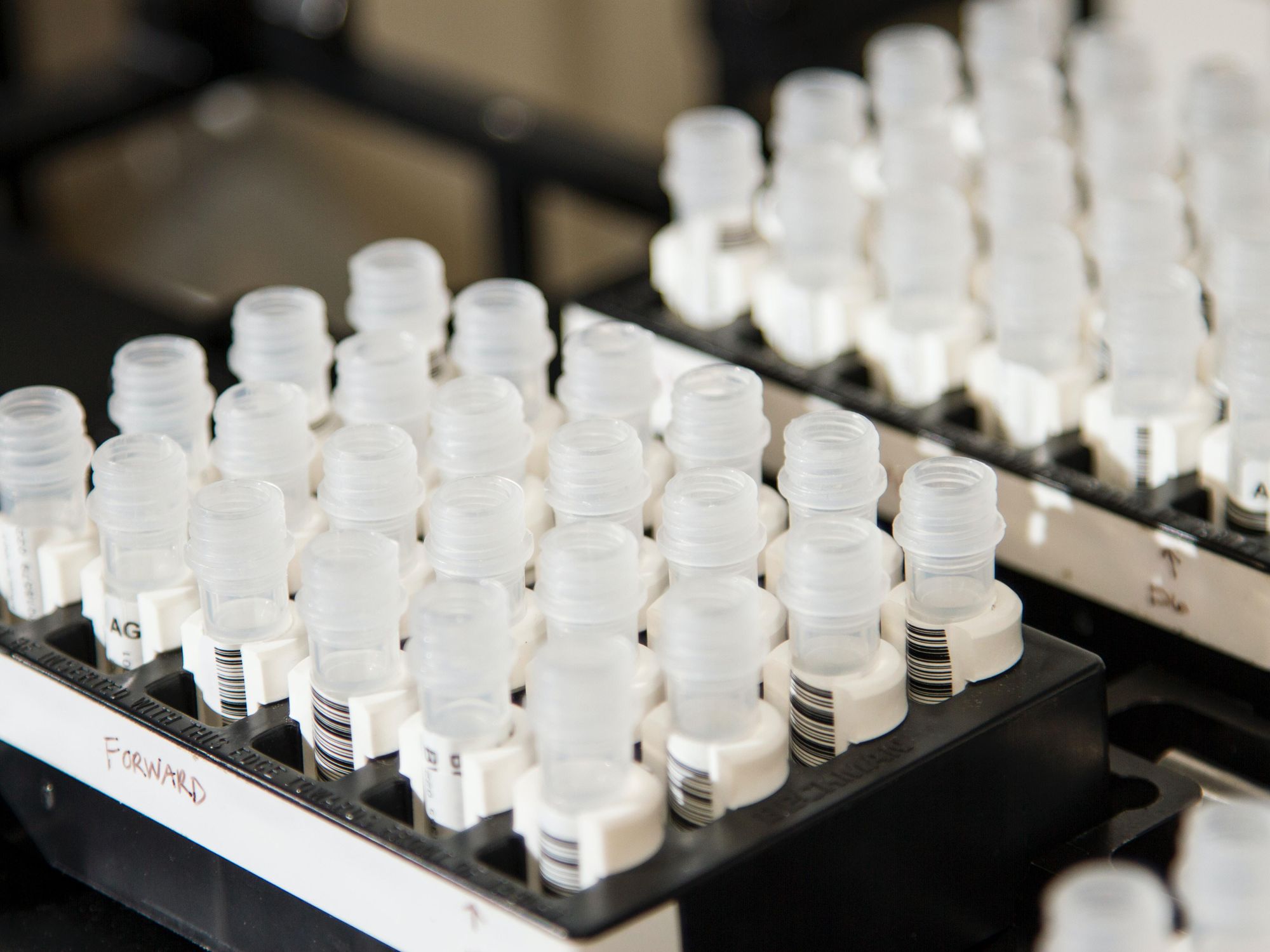 Los Angeles health care workers and school faculty (who are unable to get vaccinated) are now mandated by the state to get tested regularly. In the city and county, municipal employees from bus drivers to police officers are also required to be tested regularly if they do not get vaccinated.
Meanwhile, commercial labs, medical labs and public health labs are tasked with making sure the tests get processed and rapidly turned around. PCR tests, the most accurate kind of COVID-19 test that looks for viral RNA, are only useful if results are given within two days of taking the sample. Any longer than that, and California residents who unknowingly have the virus risk spreading it to more people.
---
"If it's longer than [two days] then the test results become less useful from a public health perspective," said Jeff Klausner, an infectious disease expert and member of the state's coronavirus testing task force. "The idea initially was to use contact tracing to find out who was positive as fast as possible to disrupt the chain of transmission. But given the huge number of cases that wasn't useful."
Of course, even two days of turnaround time isn't a foolproof way to stop the coronavirus from spreading. Someone could give a sample on one day, contract the virus later that day, and not know until a week later when they take another PCR test. But the state sees it as a more efficient method than contact tracing.
The two-day turnaround time has forced labs to stay open 24/7, with lab workers taking shifts under a rotating cast of managers. Some companies, like SummerBio, have automated the testing process to turn around thousands of results in the span of two days. It's a leap from the start of the pandemic, when companies struggling with inefficient supply were struggling to process tests any shorter than a week.
Labs processed nearly 1.6 million COVID-19 tests for Californians between Aug. 8 and Aug. 14, a big jump from the peak of the pandemic last winter, when labs were processing around half a million tests a day. That number will need to grow exponentially, as mandates send millions of California students and workers to testing sites as the delta variant surges. Klausner said the state has the capacity to process about 4 to 5 million tests a week.
"Right now we're in a way different place than we were [in] March 2020 when it made sense to declare a state of emergency to get prepared," Klausner, a member of the California coronavirus testing task force, said. "Now it doesn't make sense to continue the state of emergency. And we have a lot of laboratory capacity and there's a lot of underutilization."
That's not to say the state may run into problems down the line. Supply shortages, malfunctions in labs that are processing the bulk of tests could net false-positive COVID-19 results, or bring us back to the beginning of the pandemic, when test results took weeks to return and public officials scrambled to create the infrastructure to support mass testing amid supply shortages.
This could also further fuel the spread of the hyper-contagious delta variant.
The California Department of Public Health said it could not provide an estimate on how many workers in California were bound by a testing mandate.
"The number of people mandated to get tested on a regular basis is determined by those who eventually become vaccinated and those who remain unvaccinated. Therefore, it is a fluid number," a department representative said by email.
Here are the top ten labs in the state and how quickly they turned tests for the week of Aug. 8:
SummerBio
TESTS PERFORMED: 267,405
RESULTS WITHIN TWO DAYS: 99%
RESULTS AFTER 2 DAYS: 1%
SummerBio, which has contracted with the Los Angeles School District, to test students and employees was responsible for approximately 8% of all COVID-19 testing in the first week of August. The company, based in Menlo Park, CA, was founded in 2020 and quickly raised $7.3 million to test for the coronavirus. While LAUSD is its biggest customer, the company has also partnered with UCLA, San Diego Unified School District, and a slew of large companies.
Fulgent Genetics
TESTS PERFORMED: 146,836
RESULTS WITHIN TWO DAYS: 99%
RESULTS AFTER 2 DAYS: 1%
The ten-year-old diagnostics company Fulgent Genetics has long been involved in genetic testing to screen for hereditary conditions and cancers. It has leveraged its partnerships with hospitals, large companies and cities to test for COVID.
Valencia Branch Lab
TESTS PERFORMED: 118,184
RESULTS WITHIN TWO DAYS: 95%
RESULTS AFTER 2 DAYS: 5%
Valencia Branch Lab is a public health laboratory north of Los Angeles that has partnered with Color, a startup creating testing kits for hereditary health problems that pivoted to COVID testing during the pandemic. In February, the California Department of Public Health announced multiple samples at the lab were either incorrectly processed or unable to be processed due to lab errors, but the company in charge of the lab said those errors have since been resolved.
Kaiser SoCal
TESTS PERFORMED: 87,523
RESULTS WITHIN TWO DAYS: 100%
RESULTS AFTER 2 DAYS: 0%
Kaiser SoCal, which comprises 15 hospitals across Southern California, has taken on the lion's share of COVID-19 testing across all medical institutions in the state. The group has two labs that can process 280,000 tests a week.
Quest
TESTS: 77,232
RESULTS WITHIN TWO DAYS: 89%
RESULTS AFTER 2 DAYS: 11%
Quest Diagnostics, another senior diagnostics company that has been doing bloodwork long before the pandemic, quickly added COVID-19 testing to its slew of deliverables. The company's partnership with grocery stores like Safeway and Vons have allowed it to expand their reach.