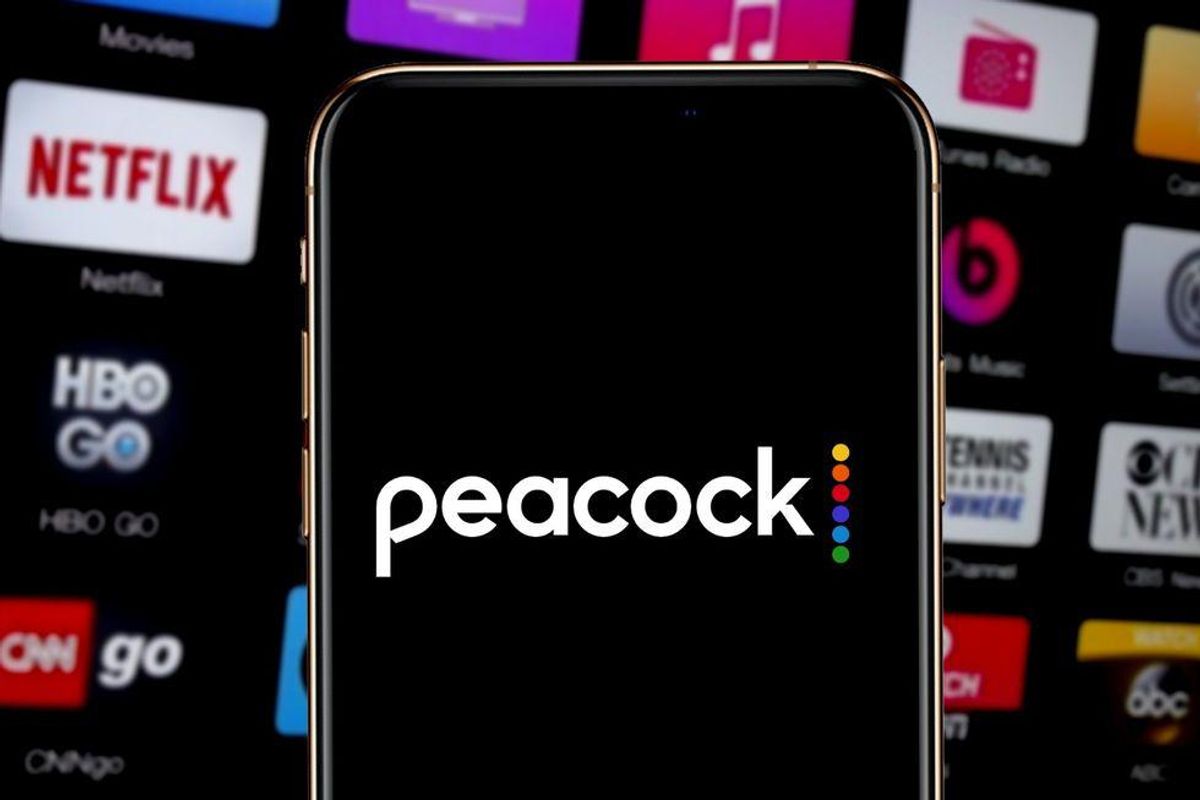 The Olympics has helped reel viewers into NBCUniversal's streaming service Peacock, at least on mobile.
From June to July, the app — heavily promoted during and leading up to the Olympics — saw average daily users in the U.S. climb 52%, to about 2.4 million. Across the same period, the app's monthly downloads increased nearly 96%, far outpacing the growth of other streaming apps, according to third-party analytics firm Apptopia.
---
It's a positive sign for NBCUniversal, although the true impact of the Olympics for Peacock won't be clear until once they conclude, when we're likely to see how many of the new users the Games attracted stick around.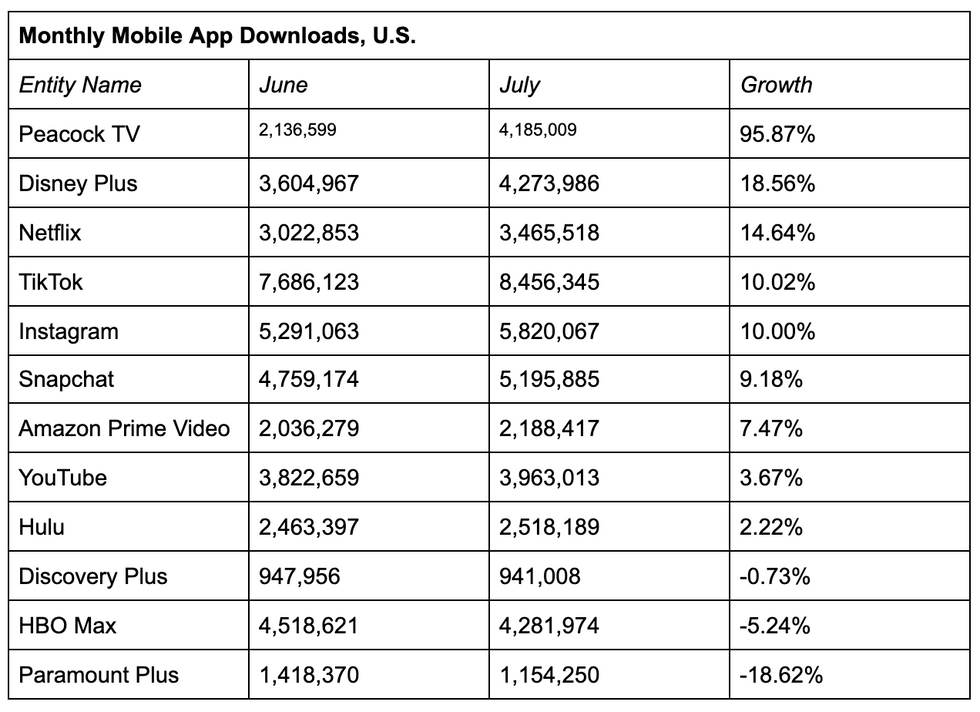 Data from analytics firm Apptopia.
Mobile is an emerging battlefront for streaming platforms. Netflix is ramping up its foray into the small screen with its gaming initiative, which will initially focus on mobile. The company also launched a mobile app in 78 countries in the second quarter this year. The moves are part and parcel of Netflix CEO Reed Hastings' oft-repeated observation that his competitors include TikTok, YouTube and Fortnite.

To elbow their way into consumers' time spent on mobile devices, streamers have a lot of catchup to do. TikTok and Snapchat, both designed from the start for mobile use, are far ahead in terms of daily active users on mobile. And about half of the nearly $160 billion global gaming market in 2020 came from players pressing the screens on their smartphones and tablets, according to analytics firm NewZoo.
Although Peacock far outpaced its competitors in streaming as well as those in the farther reaches of entertainment in terms of mobile growth, it was still in the middle of the pack in terms of absolute monthly downloads. And it remains far behind many of its competitors in terms of total users.
Nevertheless, it's a sign that the Olympics are helping Peacock. And even though the short-lived app Quibi quickly fell from well-financed darling to dud, the prize it was seeking in capturing the mobile attention market remains as enticing as ever.