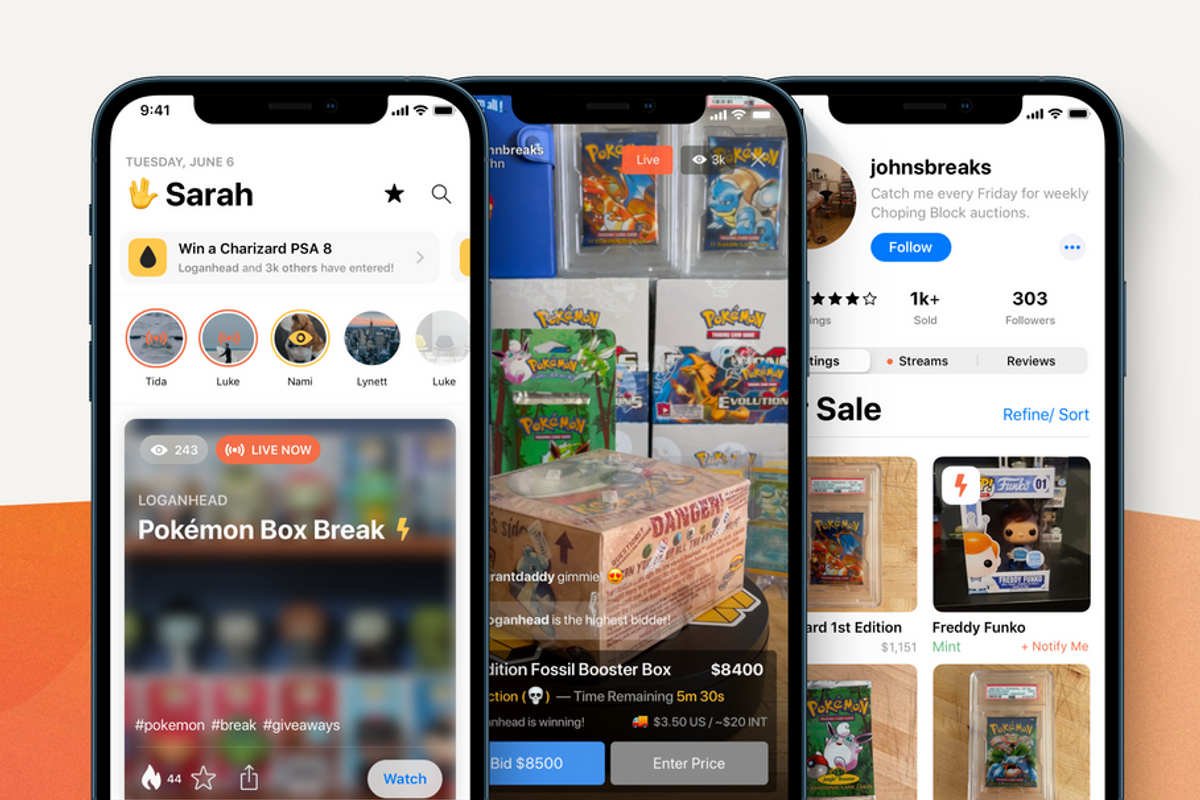 Whatnot, an app for buying, selling and livestreaming collectables such as rare Pokémon cards pulled in $150 million from top Silicon Valley venture firms and fetched a $1.5 billion valuation.
Less than two years old, the company founded by a former product manager at sneaker reseller GOAT Logan Head and Google alumni Grant Fontaine has become a darling among venture investors, last year reportedly sparking a bidding war.
---
In March, the live-shopping service raised $20 million led by Andreessen Horowitz's Connie Chan. A couple months later, it announced a $50 million raise led by Y Combinator's Anu Hariharan.
Both firms participated in the new Series B round. Alphabet's late-stage fund CapitalG also participated, joining earlier angel investors including Golden State Warriors' Andre Iguodala and the novelty boxer slash infamous YouTuber Logan Paul.
Whatnot got its start with geeky collectables like Funko Pops, but the company said in an announcement that the new cash will help it "drive growth" in "categories like vintage fashion and sneakers." That puts the startup firmly in competition with GOAT, the high-flying Los Angeles-based sneaker shop recently valued at $3.7 billion.
Based out of Los Angeles' Marina Arts District, Whatnot is one of the many startups betting on the live-shopping trend.
Like a modern-day spin on QVC, other companies in the space include Popshop Live, which collaborated with Los Angeles boutiques when the pandemic shuttered physical storefronts.
There's also Talkshoplive, which inked deals with mega stars such as Paul McCartney and Dolly Parton to peddle everything from celebrity-penned books to perfumes.