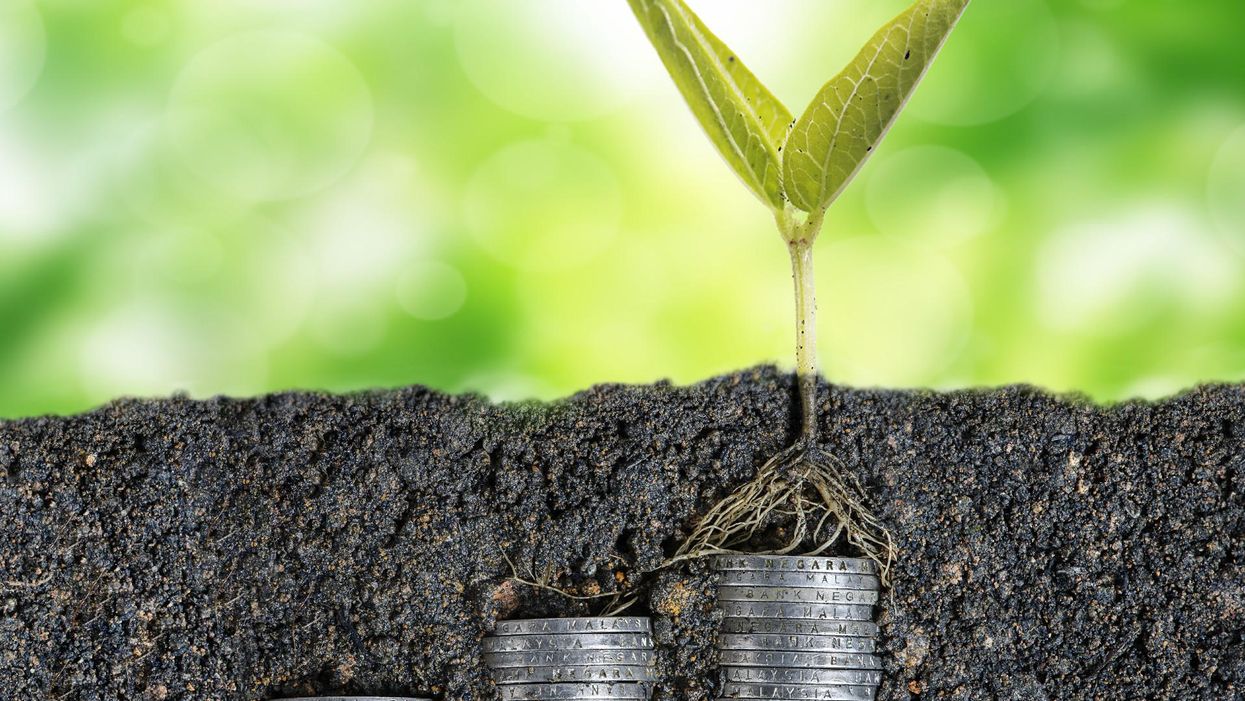 I've been on both sides of the startup fundraising journey.
On the one hand, I run a firm called 75 & Sunny that has invested in more than 75 startups, mostly early stage. Founders have pitched me on their young companies hundreds of times.
---
On the other hand, I've had to ask for money, too. At Hotwire, we pitched airlines and other travel businesses early on in our history, asking them to invest. At Zillow, I helped raise our three private rounds, and also the IPO and follow-on offerings post-IPO. And more recently at Pacaso, I've helped raise our Series A, B and C rounds.
Walking into a prospective investor's office in my early 20s was intimidating. I remember, in particular, being nervous about our meeting with Benchmark, the legendary investor that ended up leading Zillow's Series A.
Fast forward 20 years and I've become more comfortable pitching investors. When my Pacaso co-founder Austin Allison and I started to reach out to investors for our seed round, I was much less nervous. This was partly because I had built relationships with many of the investors, and because my companies had made them money on other deals. But a big part is just that I've gotten better at pitching. I know how to give investors the answers they're seeking, before they have to ask.
If you're a first-time founder, this is probably your very first time pitching any business. If you're a woman and/or a person of color, it unfortunately remains even tougher to land that funding round. But there are a few things that can make it easier, no matter what.
Find a Warm Intro, to Investors That Fit
Before you start reaching out, make sure you know what firms will fit your company and your stage. Look at investors who have worked with companies similar in size, stage and industry to your own, and at the sizes of those investments. Those should line up with what you're looking for, and with your industry and stage. You can learn a lot about which firms might be right for you by reading the VC firms' websites and their social media channels.
Next, figure out how to get in front of them. A cold call to an investor will rarely end in a meeting — and if it does, you'll have a higher hurdle to jump because the investor doesn't have any assurances that you're good. If you know someone at a VC, you should always start there, even if they are not the one you'll pitch. Also, there is no such thing as someone "too junior to bother with" at a VC firm. If you can only see an associate or an intern, take that meeting. And when it comes to an "assistant," sometimes those are the most important people at the firm. I know of many top venture capital investors who rely on their assistants to assess new startups and they act as critical gatekeepers of both the quality of an idea and the politeness of your inbound — both of which matter greatly.
But if you don't, it's time to scour your network for connections. LinkedIn makes this a bit easier than it was years ago. Leverage as many degrees of separation as you need to, and don't be afraid to reach out to friends of friends of friends. Once that door cracks open, the chance of scheduling a call skyrockets.
If your network is small or non-existent, find ways to increase it. Attend events, conferences or summits either in-person or virtually. At last week's dot.LA Summit there were dozens of top VCs and hundreds of startup founders networking together, and I saw at least three investments come together there. Do your research and stay informed on the key players through VC websites and sites like TechCrunch, dot.LA or Crunchbase. And look for opportunities to connect.
Use who you know to get a meeting on the books. And get ready for the pitch.
Keep It Simple
When it comes to the pitch deck: keep it simple.
Venture Capitalist Fred Wilson said it best: "You can explain your business in mind numbing detail or you can inspire an investor and let them imagine. Guess what works better?"
No matter how complex your startup is, make sure you have a simple elevator (one-sentence) pitch that describes your business. It is important to include details, of course, but you want potential investors to walk away able to succinctly explain to their partners what you do. (Pro tip: put a one-sentence pitch and company summary into your email signature.)
To be clear — it's not as easy as saying your company is the "X of Y" (i.e. the Uber of ice cream") — investors will likely come to that conclusion regardless. The pitch needs to be thoughtful, clear and memorable. An efficient deck can consist of six to 10 slides: the problem you're solving, your solution, the total addressable market, information about the team you've formed and fundraising.
Importantly, you need to demonstrate your passion for the idea you're pitching. I wrote more about that here.
(Pro tips: work through any potential technical issues ahead of time, and check for typos.)
Some Healthy Competition
You've done your research on good-fit firms, used your network for a warm intro and have your first pitch scheduled. Now what? Schedule more pitches. This creates competition between investors, and this competition is great for the founder.
VC firms are motivated by the fear of missing out (FOMO) — and a limited amount of supply in a startup leads to higher demand. It is this FOMO amongst investors that leads to the best terms and valuation for a startup.
So take steps to create competition. Schedule pitch meetings with lesser-known or smaller investors first. Use this to build momentum and schedule multiple pitches in close succession to create a sense of urgency. This urgency hopefully leads to securing a term sheet early. Leverage this to receive even better terms from bigger firms.
The more investor competition, the better for the founder and company.
Be Patient
Lastly, go easy on yourself. This is hard work, and you will almost certainly hear a lot more no's than yes's. This is normal. But each time you get a no, ask for feedback and incorporate it as you go into your next pitch. Raising money for a startup is a process that rewards the patient and persistent.