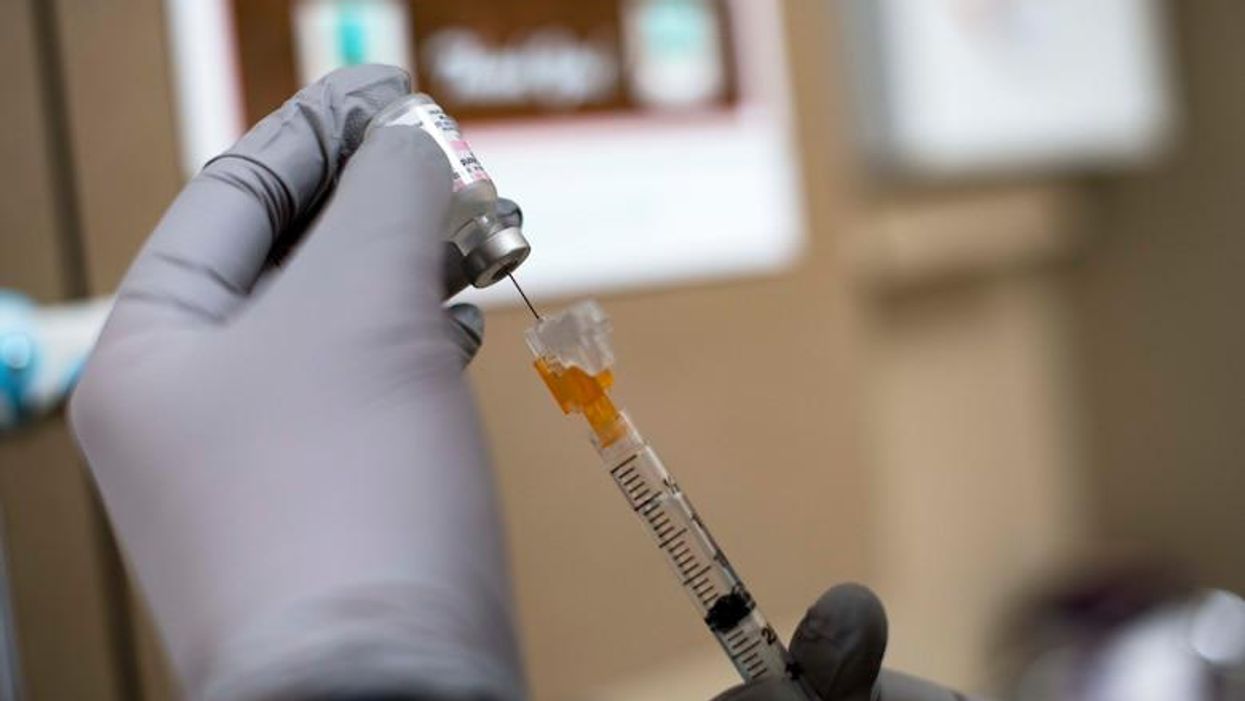 Los Angeles County on Friday began administering Pfizer booster shots shortly after the director of the Centers for Disease Control and Prevention approved third doses of the vaccine for certain groups, including frontline workers.

CDC Director Dr. Rochelle Walensky overruled an agency advisory panel that had refused to endorse the booster shots for healthcare workers, teachers, grocery workers and others whose jobs put them at risk.
---
L.A. County's director of public health, Barbara Ferrer, said the county is prepared to offer boosters for those over 65, residents of long-term care facilities, those who are immunocompromised in addition to those working in high-risk industries.
The move paves the way for plans announced by Gov. Gavin Newsom Thursday that his administration would roll out Pfizer vaccine boosters following the Food and Drug Administration's approval of the shots. State officials said their MyTurnVaccine Platform will start taking appointments on Friday.
The approvals set the stage for a massive inoculation campaign with millions in the state expected to become eligible for a third shot. In Los Angeles County, health officials estimate slightly over 1 million people got two doses of Pfizer before April 1 and about 420,000 of them were 65 years old and older.
Still, as more and more people seek a booster shot, clinics are likely to experience another flood of vaccine demands at a time where large vaccination sites like Dodgers Stadium have reverted back to their original purpose.
Here's what to expect:
Am I eligible to get the booster shot?
Newsom announced California residents over the age of 65 or who work in high-risk settings can begin receiving booster shots along with severely immunocompromised people.
The booster shot is not recommended for children, nor for people who received the Moderna or Johnson & Johnson vaccine, even if they meet the age or occupation criteria. MyTurn will send a text message to Californians as they become eligible for the booster.
Where can I get the booster?
Residents should visit MyTurn.ca.gov and make an appointment or find a walk-in appointment at a clinic that offers the Pfizer shot, since it's not guaranteed every vaccine clinic will have a supply of the Pfizer booster shot. Those who qualify for in-person vaccinations can call the Department of Health Services at 833-540-0473. Residents will also need to bring proof of their previous vaccinations, either in the form of a vaccination card, digital record or a photo of the vaccination card.
Will people who got the Moderna or J&J shots be eligible for the Pfizer booster shot?
The FDA has not approved any other booster shots except for Pfizer's. Those who received other vaccines are not eligible for a Pfizer booster, but the FDA said it is working to quickly approve the Moderna booster shot.
When after getting my shots should I wait for a booster?
The FDA recommends the Pfizer booster shots be taken at least six months after receiving their second vaccination dose.
Will clinics be asking for some kind of proof of eligibility?
Clinics will require vaccine proof to make sure the person has received two Pfizer doses before getting the booster.
Here are the forms of vaccine proof the city, county and state accept.
People may also have to sign an attestation form that confirms they meet the criteria of getting the booster.