QR Codes Will Be LA Schools' First Line of COVID Defense When Students Return Monday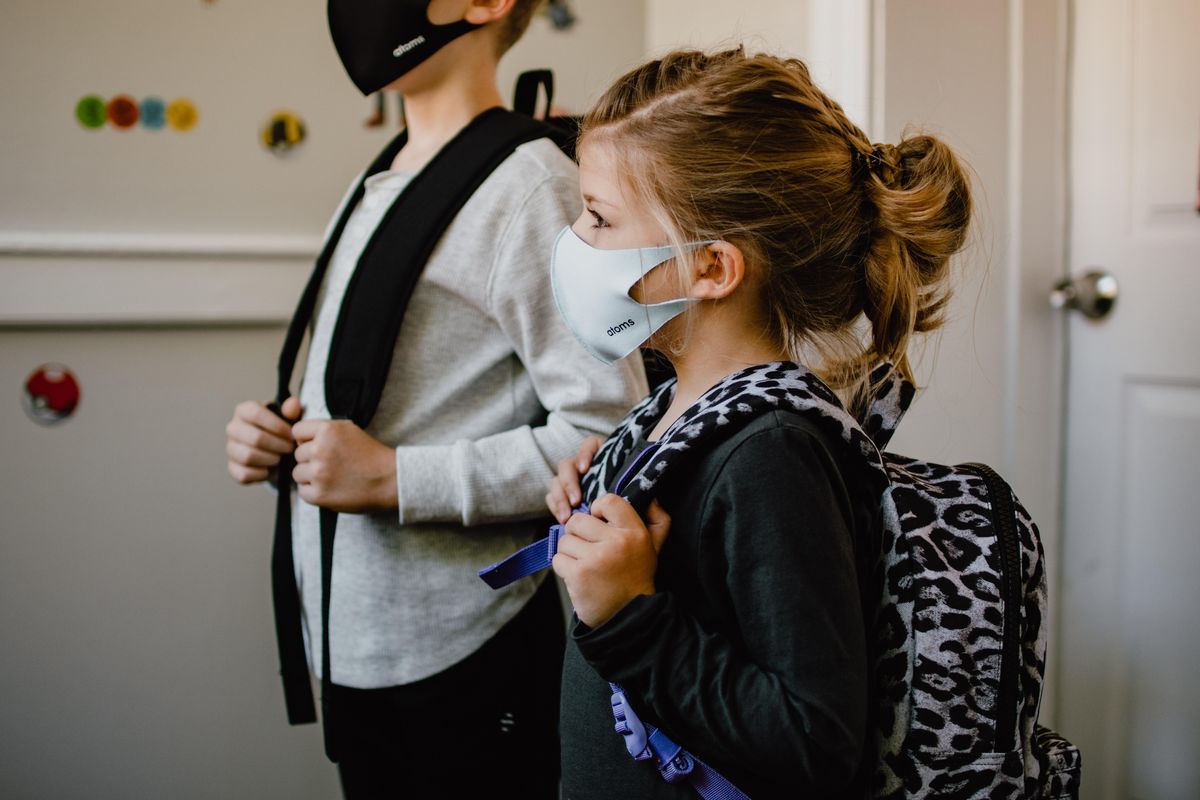 When students at the nation's second largest school district return to school Monday, they will be carrying not only a backpack, but a QR code that is supposed to be the first line of defense against spreading COVID-19.
The QR code is like a pass school officials scan to make sure teachers and students' health screenings, COVID test results and vaccination records are aligned with safety rules. The district called the technology, created in partnership with Microsoft at no cost to the district, "groundbreaking" and the first of its kind in the nation, but glitches have already emerged.
---
Some parents are preparing for potential "lines around the block" on Monday as children are screened.
The application is effectively a massive living database that will track the more than half a million students and about 75,000 employees that will have to undergo weekly COVID testing.
To keep children safe, district officials plan on administering and processing 100,000 COVID tests each day.
The Daily Pass was first used in the spring when 1 in 4 students attended in-person classes. Starting Monday, the district will be faced with vastly increasing the scale of its use.
Some parents who sent their children to school in the spring are raising concerns. Several said the website crashed some mornings and that test results didn't load within the expected 24 to 36 hour timeframe necessary.
Still the Los Angeles Unified School District boasts that it has the "strongest safety standards in the country," and a spokesperson said the Daily Pass is part of its "robust" mitigation measures.
On Monday, the website will again be put to the test.
Gov. Gavin Newsom this week ordered that all teachers and staff must either be vaccinated or submit to a weekly test that shows they are not infected with COVID-19, a protocol backed by the nation's largest teachers union and Dr. Anthony Fauci, the director of the National Institute of Allergy and Infectious Diseases and President Joe Biden's chief advisor on COVID-19. LAUSD Interim Superintendent Megan Reilly said Friday LAUSD employees must be vaccinated by Oct. 15.
And the district is going even further than the state's mandate, requiring weekly testing for students and staff regardless of their vaccination status. Masks will also be required indoors and outdoors while on school campuses. The L.A. County Department of Public Health guidelines only require masks be worn indoors, but school districts can enforce more stringent protocols.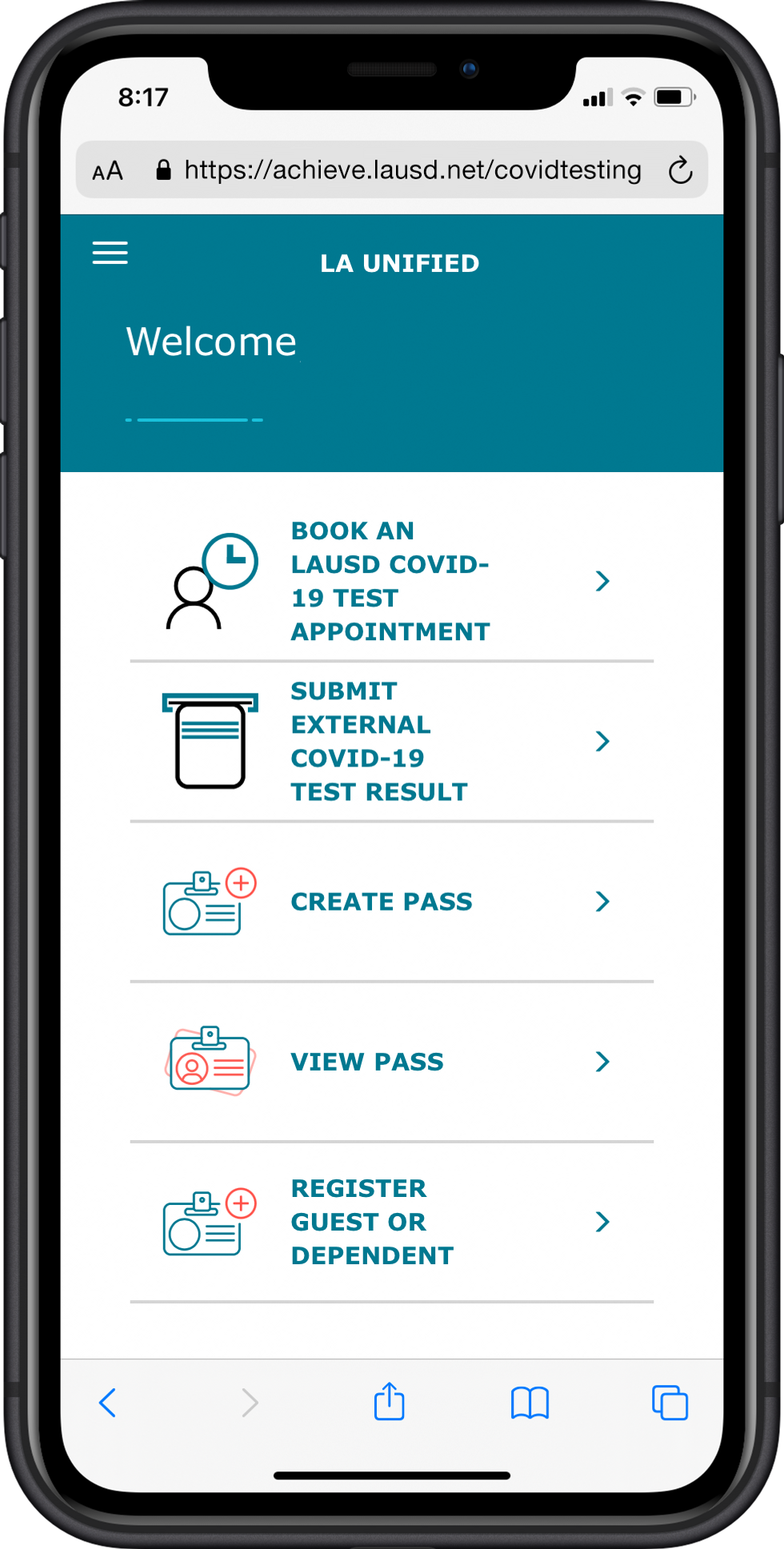 Problems With the App
In the spring, if a negative COVID test result was not loaded into the app, students couldn't return to campus on the first day of school.
Leo Jungeun Oh said her daughter missed three weeks because her results didn't appear in the app even after taking three tests at a district vaccination site.
She said her 9-year-old stood outside the gate in tears while she spoke to the principal. In the car, her daughter's sadness turned into anger as she couldn't understand why she was excluded from school, while her older sister wasn't.
Oh enrolled both children in the Santa Clarita Unified School District where they don't require weekly testing.
"Why do I have to get victimized, and my children, it's just too much for us; I'm done with this," she said.
Parents are responsible for getting their child a "baseline" COVID test before Monday and the district has established several testing sites throughout the sprawling district. Test results are added to a child's Daily Pass profile. Parents can call a hotline at 213-443-1300 if test results are not appearing on the app. Once it does load, parents recommend taking a screen shot of the QR code or printing it out.

At the testing sites, some parents have reported waiting two to three hours in line, errors in the system with spelling of names and birthdates, and challenges for new student enrollees in getting an ID number to go into the system, Jenny Hontz, spokesperson for the parent advocacy organization Speak Up, said.

Not everyone has had such bad experiences. Others said there was a quick turnaround with results and the testing sites were very convenient.
If a student hasn't been tested by the first day of school, rapid antigen tests may be available so children will not be turned away.
"However this is not guaranteed and parents are encouraged to schedule the baseline test for their child as soon as possible," a district spokesperson said. No appointments are necessary.
Easing Anxiety
LAUSD officials said at Tuesday's school board meeting that the enhanced safety measures should ease parents' worries about sending their unvaccinated children to school, the vast majority for the first time since March 2020.
"We learned so much from the spring and we are in fact looking joyfully to back to school 2021," the district's chief of schools, David Baca, said.
To take on the massive undertaking, 900 healthcare professionals will administer COVID tests at about 1,000 campuses across the county.
The district is sharing the data collected through the Daily Pass with Stanford University, UCLA, The Johns Hopkins University, Anthem Blue Cross, Healthnet and Cedars Sinai to "to provide insights for strategies" for creating a safe environment. While the data is anonymized, some parents and advocates have privacy concerns.
And there are worries about the district's ability to just carry out the feat.
"There are some questions about the capacity for LAUSD to get every student tested weekly with the number of students expected to return to campus in the fall," Hontz said.
In the spring, the weekly COVID testing requirement was extended to every 14 days after the district failed to keep up with demand. The district said students will be able to answer screening questions verbally when they arrive if they don't have the QR code.
Negeen Ben-Cohen, a parent of three LAUSD students, is part of California Students United, a group of parents that filed a lawsuit opposing the district's weekly testing protocols. She is hoping the website can handle the influx of parents that will be logging on Monday.
"There were a couple days (in the spring) that I had to struggle, standing at the gate trying to get QR codes to load so that my kids could get in," she said.