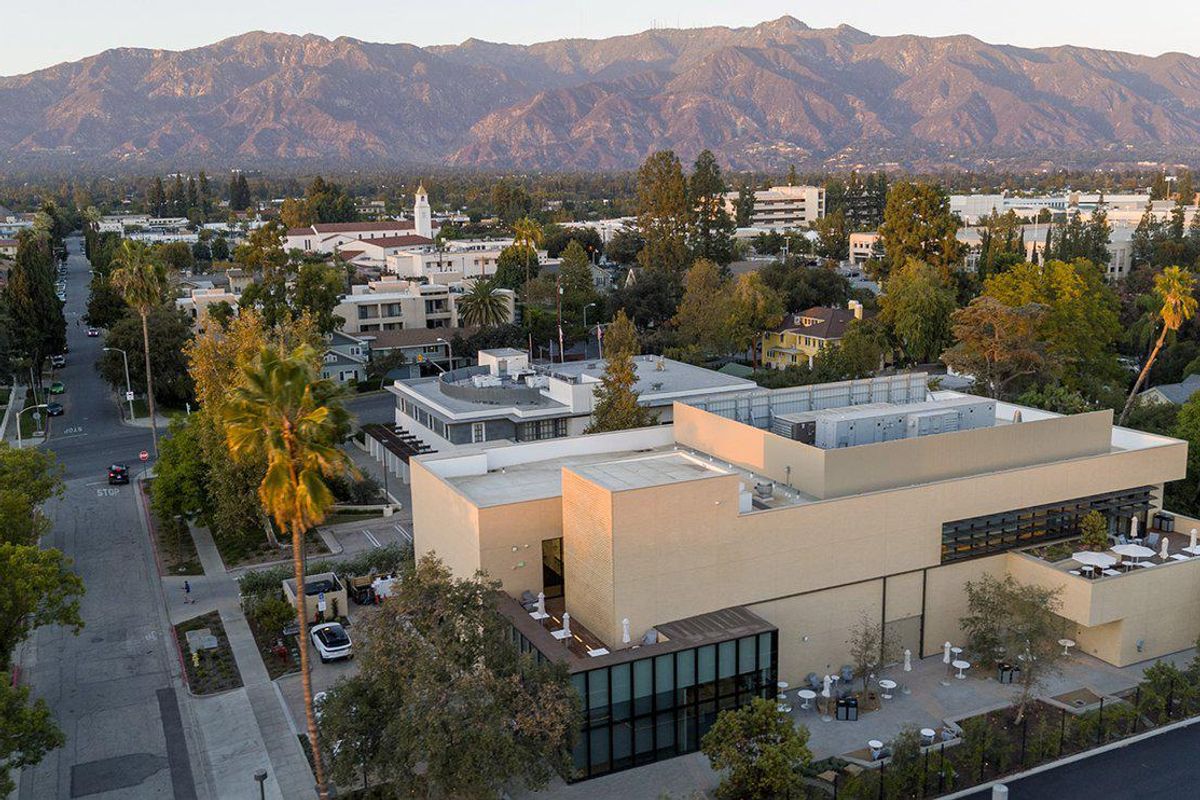 In 2019, Caltech announced a partnership with Amazon Web Services to resurrect a 21,000-square-foot building as a shrine to quantum computing. Inside, researchers from MIT, Stanford, Harvard and more are planning to build out quantum computers that may look more like the giant IBM computers from the 50s than our current laptops.
Now, the building has officially opened.
---
Simply put (without getting into Scrodinger's cat), quantum computing has the ability to take a problem with several variables, generate millions of permutations or outcomes and pick the best or most efficient one.
This kind of technology has the power to transform industries that need to take a lot of risk into account. For instance, it could help pharmaceutical companies create more effective drugs without having to experiment as much. It could help doctors deliver personalized medicine by leveraging the human genome sequence. It could also help the financial sector sift through data projections of different companies to understand the risk of an investment or an acquisition. It could help delivery companies find the most efficient route in a matter of minutes.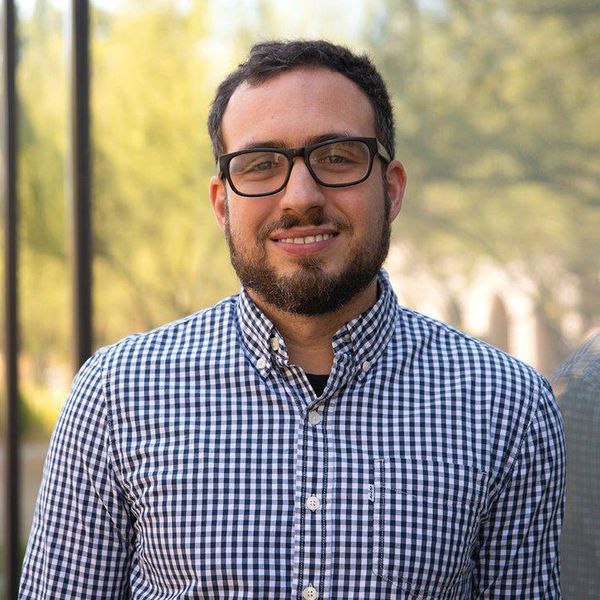 The systems that power cell phones and laptops don't have the ability to process large, complex problems that could sift through millions of permutations to calculate the best solutions.
In a landmark study for quantum computing in 2019, Google said it was able to feed a problem through a quantum computer and get results in minutes. That same problem would have taken a normal computer 10,000 years to complete.
The Caltech building is one of many quantum computing projects in Amazon's portfolio. The company previously unveiled a cloud-based quantum computer called Amazon Bracket to rival Azure's quantum offering in the never ending cloud wars between the two companies.
We sat down with Fernando Brandão, a professor of theoretical physics who is co-leading the AWS Center for Quantum Computing.

How did this partnership between AWS and Caltech come about?

A lot of computing probably started 40 years ago. It was actually Caltech's Richard Feynman, who was a professor here back then, that had this idea that, on a fundamental level, nature is quantum mechanical. We need to build our computers out of something right out of quantum mechanical systems then actually quantum mechanics has some pretty different problems from the physics we learn at school, and therefore, there is an opportunity for building a better kind of computer using quantum mechanics. For 40 years, he had been developing this idea, and Caltech had played a major role.
But if you really move to the next step and scale up the technology and build a quantum computer at a scale that can be useful for society and for people, then you need very serious engineering effort and special investments; this is not something cheap to do. We need a big player, either in government or industry, to do that. Caltech can bring all the scientific expertise. And Amazon can bring other expertise in engineering and all the investment necessary to really go to the next step.
What is quantum computing?
You want to make a company that has to optimize the routes to deliver some product to a customer. What is the best route to deliver this product? This question is challenging because there are so many different possibilities. So quantum computation is exploring all of the options at the same time.
But it is not like parallel computing. There's a second step where you have to find a clever way to make the solution interfere in a way that only gives you one of the options. So Quantum computation will not speed up every problem. There are particular problems for which it gives an advantage. So the problem has to have the right structure. And a lot of the research in quantum computing is to find out which problems have the right structure so we can explore them to give better quantum solutions.
What sectors will have the first or most immediate impact of quantum computing?
This goes back to the vision of Richard Feynman from 40 years ago, where he said, "Look, let's actually build this quantum computer for nothing else than just simulating very complicated quantum mechanical systems."
I've seen industries where the bottleneck to making progress is to simulate very large quantum mechanical systems. For example, we know in pharmaceuticals we want to understand the quantum structure of molecules to make new drugs. But it's very easy to get complicated molecules [that are] out of reach for the computers that we have today.
In material science for people who are looking at batteries, for example, we have to model how these batteries work on a quantum level, and it can get very complicated, very quickly. So it would be a lot of R&D research for companies that work in energy or in pharmaceuticals or in chemistry. I think they would find quantum computation very useful.
Then at some point if you had even better machines, faster machines, bigger machines, you might end up in applications for optimization problems for logistics, currency, finance.The issue there is quantum can give an advantage, but it is a small advantage than for these simulation problems like pharmaceuticals or material science. So you need a more sophisticated machine to get there.
What are some of the bottlenecks here? What's preventing us from building this quantum computer and deploying it for pharmaceutical companies everywhere within the next year?
In a quantum mechanical system, they are very fragile, unlike the systems that we experience in our everyday life. So there is a rule of quantum mechanics that whenever you go and see how the system is, you've disturbed the system.
So what this means is that all kinds of information like the magnetic field of the environment or the temperature of some particles in the environment all affect your quantum system, so it's very hard to isolate your quantum system from these detrimental effects of the environment. And that's the challenge of quantum computers. If you don't isolate them, then there is noise in our quantum computer and this noise will spoil our operations.
At the same time we want one qubit [a unit of information in quantum computers] to interact very strongly with the other qubit to do the operation.
So you have two conflicting requirements. You want to completely isolate your qubits in the quantum computer from the environment, and that's very hard for quantum mechanical systems. But at the same time, you want [the qubits] to couple very strongly. So making these two things happen at the same time and at the scale that we need for a large number of qubits, we think that's possible. We don't see any roadblock, but it's just that it is very ambitious scientific engineering.
Where will quantum computing be in, let's say, 10 years?
I'm hoping within the next decade or so, we start getting to this stage of quantum computers where they start impacting society in a meaningful way. It's an ambitious goal, but I think we are well-positioned. So by the end of the decade, we may start having quantum machines that can solve problems of society that cannot be solved on our current computers.
This interview has been edited for clarity and brevity.