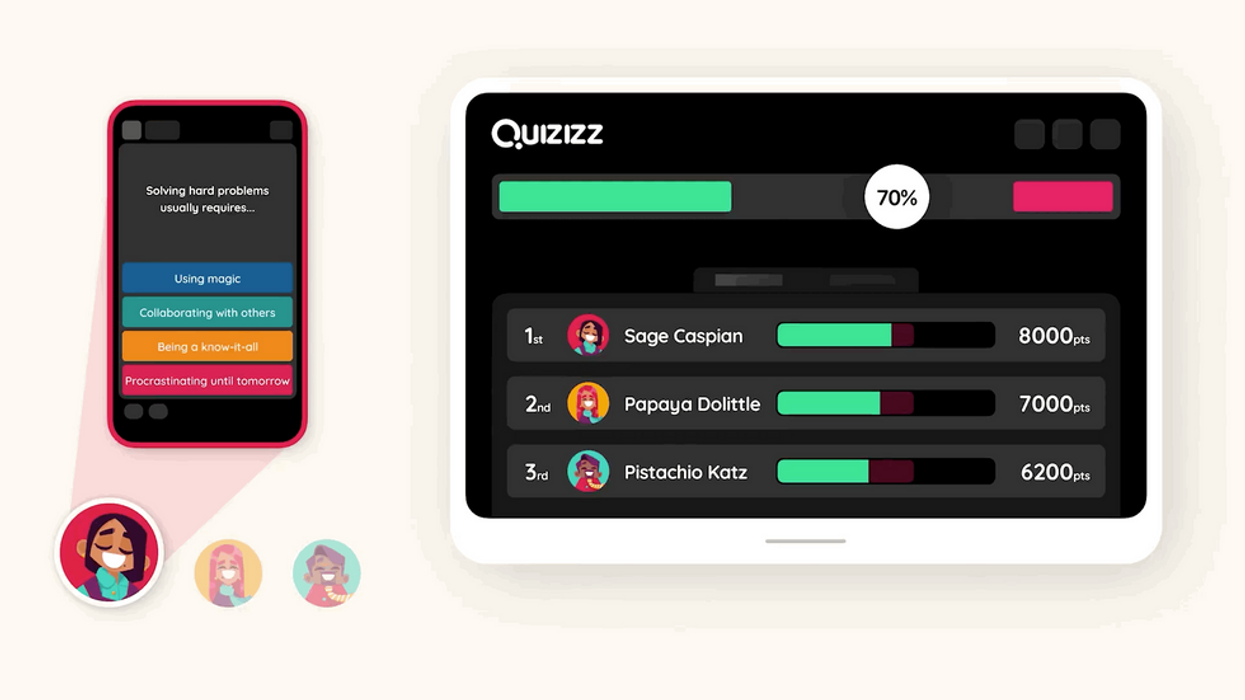 A little over three months after announcing its Series A, the learning platform Quizizz with users in more than 120 countries announced Tuesday it's raked in a new $31.5 million funding round.
---
Tiger Global Management led the raise and included past investors Nexus Venture Partners, GSV Ventures and Eight Road Ventures.
The planned return of students to classrooms this fall doesn't appear to have stunted edtech companies that saw a surge in use as teachers and students moved online during the pandemic.
Investors sunk more than twice the amount of capital into edtech companies last year than they did in 2019, according to Pitchbook. In Los Angeles, public school teachers integrated laptops, tablets and cameras into their lesson plans to accommodate virtual learning. And the district spent millions on technology and other software designed to keep students engaged.
Quizizz angles itself as an aid to teachers, offering some 20 million gamified quizzes, interactive lessons and study guides.
"Our hope is that every time a question is answered, it inspires the student to keep learning and gives their teacher time to focus on personalized support instead of staying up late grading a stack of worksheets," CEO and co-founder Ankit Gupta said in announcing the raise.
The startup, which has offices in Santa Monica and Bangalore, will use the money to hire across both India and the U.S.