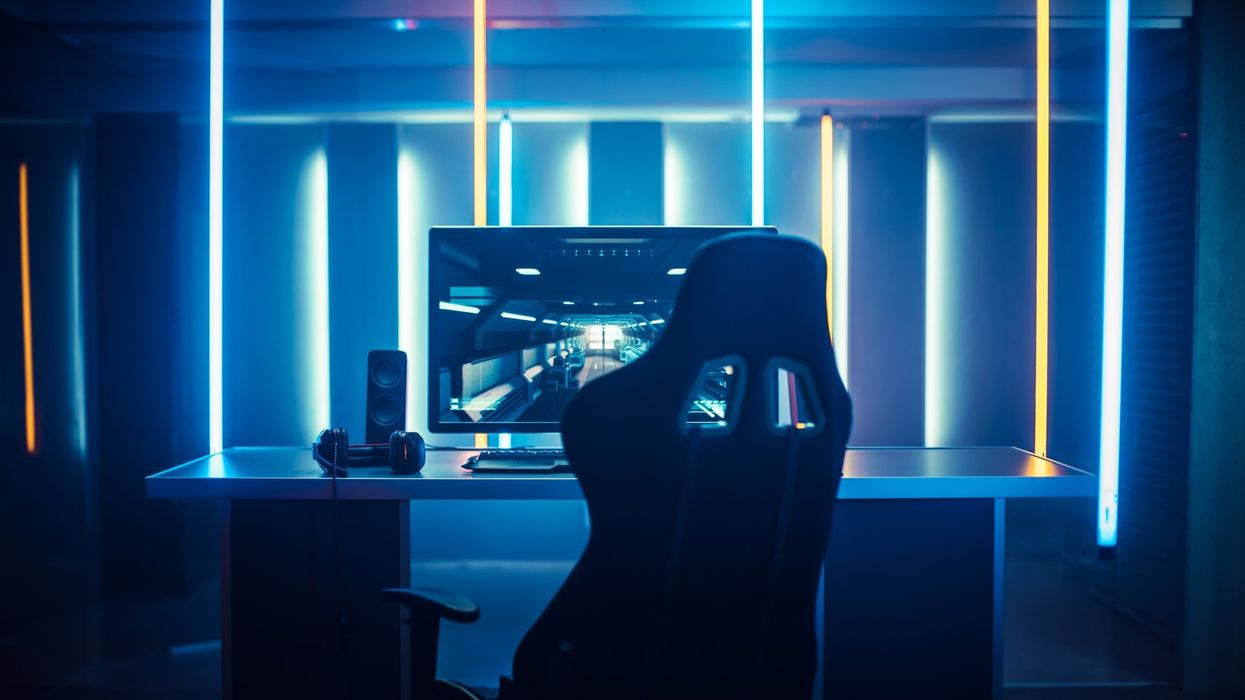 Riot Games is investigating TeamSoloMid founder and CEO Andy Dinh for workplace misconduct, after receiving complaints that the esports team owner verbally abused and bullied current and former employees and esports players.
West Los Angeles-based Riot launched an investigation into Dinh's behavior late last year, Wired first reported on Tuesday. Dinh's TSM competes in Riot's flagship annual "League of Legends" World Championship tournament, one of the esports world's largest and most prestigious competitions.
---
The 29-year-old Dinh—better known in gaming circles by his handle "Reginald"—founded TeamSoloMid in 2009. Originally a pro gamer, Dinh was captain of TSM for four years before transitioning into his current management role. TSM, which is based in Playa Vista, has since grown into the world's most valuable esports organization, according to Forbes, with an estimated $410 million valuation and estimated annual revenues of $45 million. The team's big-name corporate sponsors include Lenovo, Red Bull, Axe, and HTC.
But that could all be in jeopardy amid reports that Dinh has been under investigation for abusive workplace conduct by both Riot Games and TSM since November, shortly after former TSM player Yiliang "Doublelift" Peng called him out on a Twitch livestream.
"He's like a bully who gets away with being a bad person because he's powerful and because people are afraid to stand up to him, and that's what I'm sick of," Peng said of Dinh during the stream. "I'm sick of someone who's basically just a bully getting away with it because it's in everyone's best interest to not get in his way."
Multiple current and former TSM employees echoed similar complaints about Dinh's "mental abuse" to Wired. One current employee, who spoke on the condition of anonymity, told the publication that Dinh would tell people their work was "trash," and recalled that there was a time when Dinh made somebody at the company cry at least every other week. Another former TSM employee added that sometimes Dinh's wrath would extend to his esports pros, who also were reportedly reduced to tears.
There is also public footage of Dinh berating pro "League of Legends" player Marcus "Dyrus" Hill during a stream, calling him a "little bitch" and a "fucking brat." Last March, Dinh was fined $5,000 by Riot for violating its social media rules after making derogatory comments toward a player on rival esports team Cloud9. Dinh later apologized and said he "went overboard" with his comments.
According to Wired, more than a dozen people reported Dinh's misconduct to the North American Players Association, with the esports players' group passing on complaints to Riot Games.
"We are aware of the allegations made about the CEO/owner of TSM," Riot said in a statement provided to dot.LA. "As the league operator, we have engaged the law firm of O'Melveny & Myers LLP to conduct an independent investigation into claims of misconduct made against the leader of this team, in accordance with standard league process." The company declined to comment further in order to safeguard its ongoing investigation, it said.
In its own statement to dot.LA, TSM said that it is taking the allegations "very seriously."
"Immediately upon learning of these allegations, TSM and its Board of Directors, with Andy's full support, created an independent subcommittee, enlisted the services of outside legal counsel, and hired an independent investigator to conduct a robust investigation," the esports team said. It added that Dinh has "recused himself from any oversight of the scope, nature, and conclusions of the investigation," and that both Dinh and TSM are "fully cooperating" with Riot's investigation, as well.
Dinh also provided his own emailed statement addressing the allegations. While declining to respond to specific claims, Dinh acknowledged that he has "zero tolerance for underperformance."
"I set an extremely high bar, and when I feel that someone is not delivering, I directly and bluntly share that feedback," Dinh said in the statement. "I do acknowledge that when I look back, my vocabulary was at times too harsh and ineffective. I know I need to work on my delivery, and I am working to improve the way I communicate with my team and those around me. I support and am fully cooperating with the independent investigations that are already underway and will gladly embrace any recommendations from the investigators."