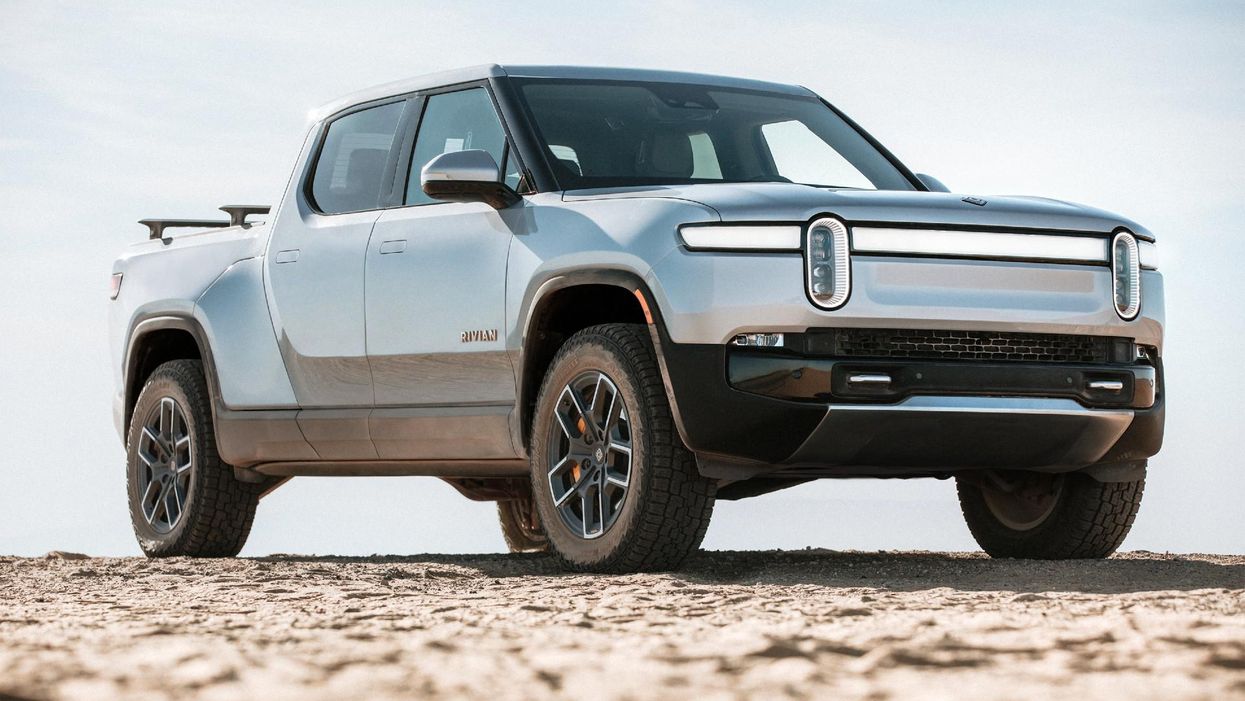 Irvine-based electric vehicle startup Rivian announced Friday it filed to go public through an initial public offering.
The company provided limited details, saying it has submitted a draft S-1 to the Securities and Exchange Commission, but the "size and price range for the proposed offering have yet to be determined."
---
Bloomberg reported the automaker is seeking a roughly $80 billion valuation, citing sources familiar with the matter.
Rivian is seen as one of the more promising EV startups as it is backed by Amazon and Ford and has raised $10.5 billion from investors. It has reportedly received thousands of orders for its R1T pickup truck and R1S SUV.
Competition in the EV market is heating up, with a potential to challenge Tesla's spot as the leading EV maker in the U.S.
In addition to startups like Rivian and Canoo, legacy automakers like General Motors, Ford and Volkswagen plan to churn out dozens of electric vehicles within the next few years. GM has said it wants to end the production of gasoline-powered vehicles by 2035, transitioning its entire lineup to electric models.
The market for electric pickup trucks may be especially fierce.
Ford unveiled its electric version of the F-150 pickup, the most popular vehicle in the U.S., to great fanfare that included a visit from President Joe Biden, who took one for a spin at Ford's Detroit-area test course. GM's electric GMC Hummer pickup truck is set to be released by the end of the year. And Torrance-based Canoo released images of its electric pickup, planned to go into production in 2023.
After supply chain disruptions and parts shortages brought about by the COVID-19 pandemic caused delays, Rivian said shipments of its electric pickup are expected to begin next month.
The design of Tesla's Cybertruck, introduced two years ago, has received mixed reviews, but yielded $80 million in preorders. Tesla plans to begin production in 2022.
The push for EVs is also coming from government mandates.
Biden announced this month that he aims to have half of all new cars sold in the U.S. to be zero-emission by 2030. California Gov. Gavin Newsom signed an executive order that all new vehicles sold in California be electric by 2035. Massachusetts Gov. Charlie Baker issued a directive similar to California's.
Rivian's trucks and SUVs are being manufactured at its factory, a former Mitsubishi plant, in Illinois.
Reuters reported last month that Rivian plans to build a second manufacturing facility, though a location has not yet been determined.
In addition to the trucks and SUVs, Rivian is also building delivery vans for Amazon, expecting to produce 100,000 vehicles by 2030, with the first 10,000 hitting the road by the end of 2022.