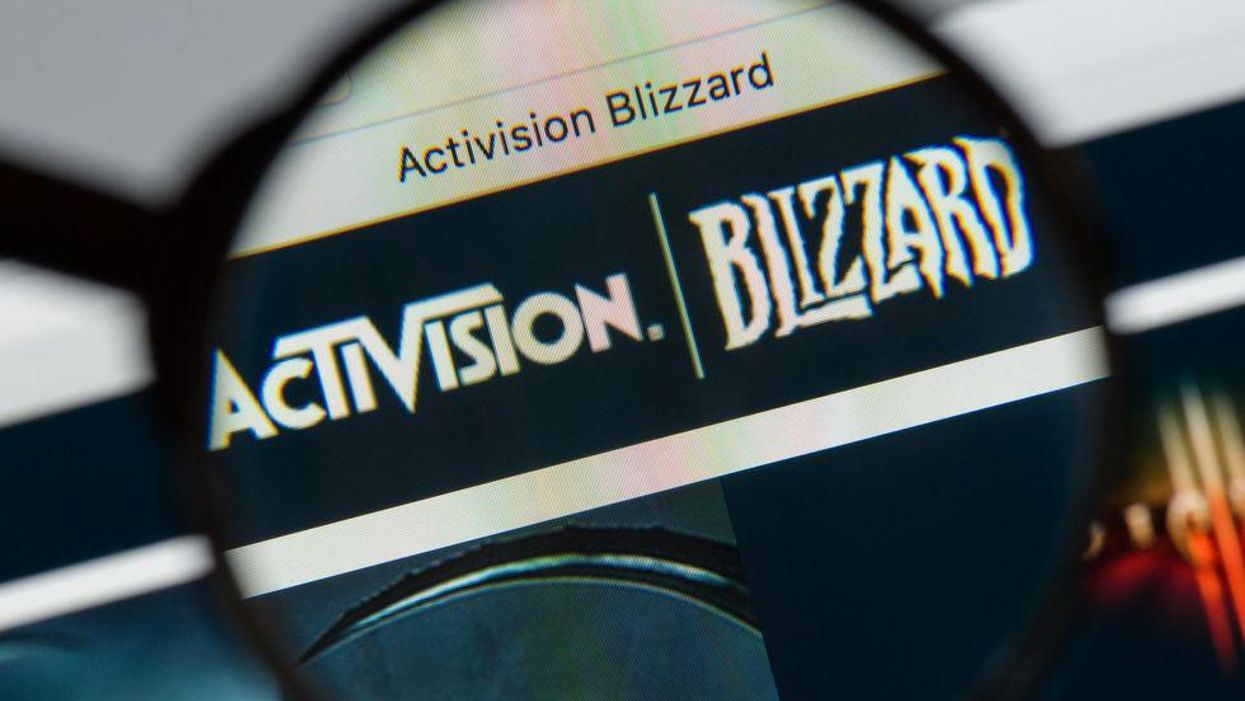 The U.S. Securities and Exchange Commission has launched an investigation into video game publishing giant Activision Blizzard, which is engulfed in allegations that company executives ignored reports of sexual misconduct and discrimination against women employees.
The Santa Monica-based company on Monday confirmed the probe and said it was cooperating with the federal agency.
---
"The U.S. Securities and Exchange Commission is conducting an investigation concerning the company's disclosures regarding employment matters and related issues, and has issued subpoenas to the company and several current and former employees that seek information related to this," a company spokesperson said in a statement.
An SEC spokesperson declined to comment.
The Wall Street Journal reported the investigation will include how the company handled employees' allegations of sexual misconduct and workplace discrimination, citing documents and people familiar with the matter.
The maker of World of Warcraft and Candy Crush was sued by the California Department of Fair Employment and Housing in July. The lawsuit said the company fostered a "frat boy" culture where women employees were subjected to constant sexual harassment, lower pay and retaliation.
WSJ reported the documents the SEC has subpoenaed include personnel files of six former employees, separation agreements reached this year with staffers and Chief Executive Bobby Kotick's communications with other senior executives regarding complaints of sexual harassment or discrimination.
The news organization reported the SEC is looking to discern whether Activision executives properly disclosed allegations of harassment and gender compensation disparities, and whether any of that information should have been shared with investors.
Activision initially said the California lawsuit used distorted and false descriptions of Blizzard's past. Hundreds of employees staged a walkout, calling for a change in the company's culture. Kotick issued an apology ahead of the protest saying the company's initial response was "tone deaf."
The Communications Workers of America filed charges last week with the National Labor Relations Board against Activision, alleging the company used coercive tactics to prevent its employees from organizing.
Days after the California lawsuit was filed, Blizzard president J. Allen Brack stepped down and Jen Oneal and Mike Ybarra replaced him as co-leaders of the company.
While Kotick has stayed at the helm of the company, Activision hired Julie Hodges, a Walt Disney executive, as chief people officer and Sandeep Dube, a Delta Air Lines executive, as chief commercial officer.
On Twitter, a prominent investor, Ross Gerber, called for Kotick to leave the company.
"We have to seriously reconsider our position in $ATVI – Bobby Kotick must go," Gerber, president and CEO of Santa Monica-based wealth and investment management firm Gerber Kawasaki, tweeted.
Despite the lawsuits, Activision Blizzard
last month beat revenue expectations generating $1.92 billion
, slightly down from the company's banner 2020 second quarter, but surpassing analysts expectations of about $1.89 billion.