Snap's New Diversity Report Finds Its Workers Are Still Overwhelmingly White and Male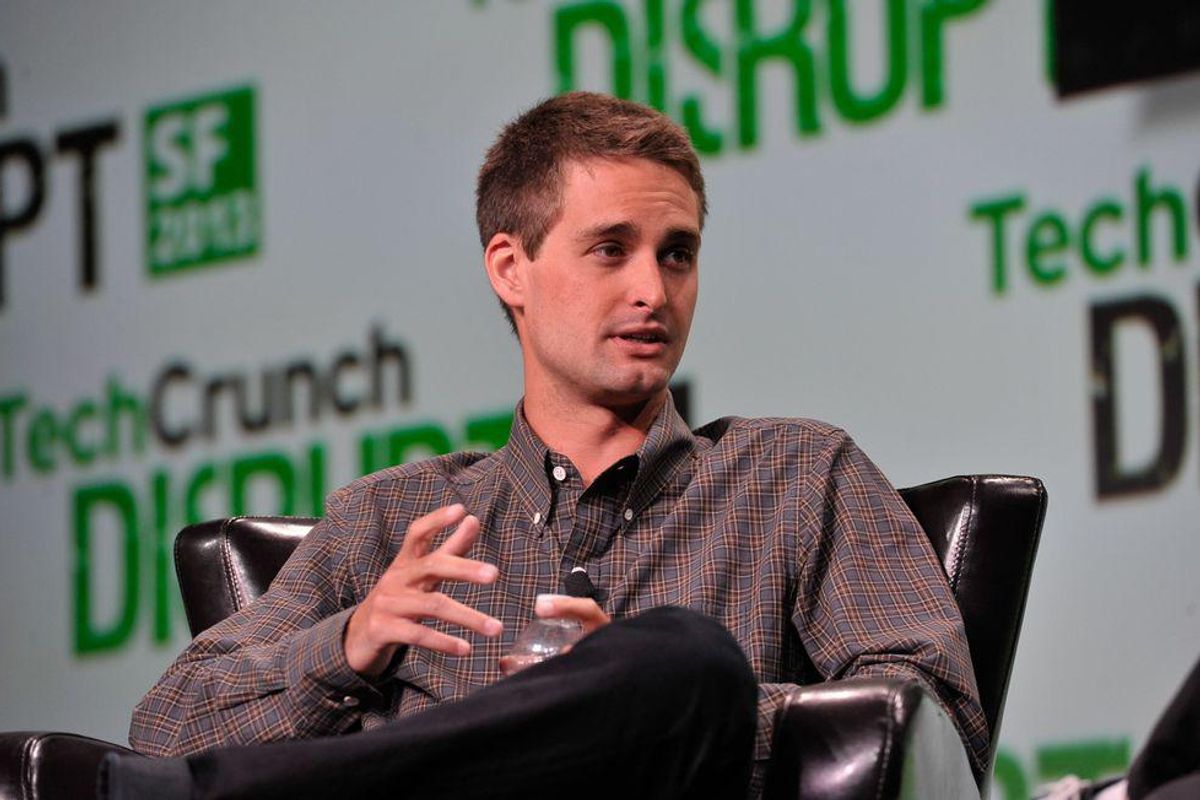 Like most tech companies, Snap Inc. employees are largely white and male and the company has been grappling with its lack of diversity.

On Wednesday, its CEO Evan Spiegel gathered an all-star group of influential leaders in Southern California's tech space from Google to Spotify and Headspace for some well-intentioned hand wringing.
---
"I think all of that is really hard to turn into real change unless each individual team member deeply understands and cares about diversity, equity and inclusion," said Spiegel, referring to a host of new internal metrics and systems the company has implemented.
Backstage Capital founder Arlan Hamilton, who is Black, was more blunt: Hire people of color.
CEOs "can create all these products, but they can't hire women or underrepresented groups onto their tech teams." said Hamilton, whose firm invests in startups founded by people of color, LGBTQ or women –a group she estimates accounted for about 10% of all venture investment. She sat alongside Spiegel at one of the company's panels. "The better question is to ask someone else why so why is it so hard for them."
Snap released its first public diversity report in April. The company reported this year it increased hiring racial and ethnic minorities in leadership from .5% to 13.6%. Asians make up 33.4% of staff. 4.9% of Snap's staff is Black, and 6.9% are Hispanic or Latinx.
Still, the Santa Monica-based company is overwhelmingly white, and male – nearly 50% of the company was white in its 2020 survey, while 66% was male.
The problem isn't unique to Snap; nearly all tech companies are reckoning with pressure to become more socially responsible and invest in a staff that's both diverse and talented.
"There have been reports that have come out, including from two portfolio companies of ours, that kind of prove that mostly, those promises were broken or haven't come to fruition yet," Hamilton said. "But there's still time to make up for that and I think the proof is in the pudding."
Snap's day-long diversity conference was an effort to own the narrative on a topic that has long dogged the industry.
Snap has "committed to becoming an anti-racist company" recently after being called out as part of the larger community of tech companies falling short on hiring a diverse workforce.
In 2019, the Wall Street Journal reported Snap paid settlement to three women who alleged they were targeted for layoffs because of their gender -- Snap denied this, and said that nearly three-quarters of the layoffs were men.
Shortly after, in June of 219, Snap hired Oona King to be its vice president of diversity, equity and inclusion after a maelstrom of bad press. The following month, the company announced it would do an investigation into allegations of racism and sexism.
Spiegel touted Snap's participation along with companies like Google and PwC in a recently released Action to Catalyze Tech (ACT) report that recommends tactics executives can take to make their companies more diverse.
The report calls itself "the blueprint for anyone who wants to promote equity in tech," and calls for hiring historically underrepresented talent, like people who are LGBTQ+ and/or people of color.