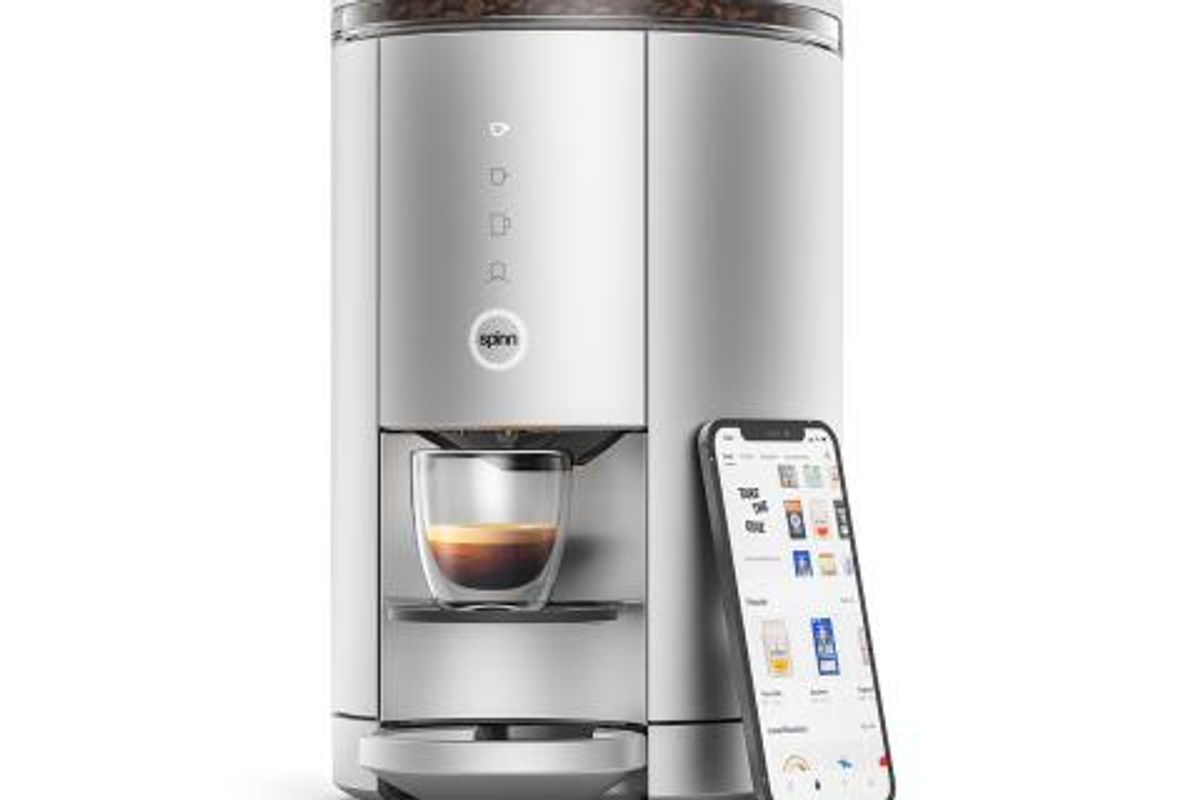 One Los Angeles-based coffee startup is hoping to put a new spin on at-home coffee making.

Spinn makes a coffee brewing machine that uses a unique "centrifuge process" and offers coffees from a variety of vendors — without relying on wasteful packaging that its competitors use.
---
Spinn was able to capitalize on lockdowns that closed grocery stores and coffee shops. Small coffee vendors looked to Spinn's online marketplace to sell their coffee and consumers looked to Spinn's machines to brew coffee at home, said CEO Roderick de Rode.
The company has raised $20 million in a round of funding led by Spark Capital, Amazon's Alexa Fund and Bar 9 Ventures, it said Monday. The money will go toward fulfilling pre-orders the company has for its coffee machines and for hiring additional workers.
Founded in 2015, Spinn hopes to tap into a growing market for at-home coffee machines. Its machine is an all-in-one brewer that make a variety of coffee types — including espresso, americano, cold brew and drip coffee — through a unique "centrifuge" process. It can process around 1,500 types of coffee from around 500 vendors.
Competitors, including Nespresso and Keurig, also offer brewing machines and coffee marketplaces. But de Rode said Spinn's focus on sustainability sets it apart. Their machines don't require filters, reducing the amount of waste produced when brewing coffee.
As working conditions fluctuate between in-person and remote, Spinn is hoping to tailor both to consumers who continue to work remotely and to offices looking to buy coffee machines for returning workers, said de Rode.
To de Rode, consumer interest in coffee is moving in the same direction as wine — People are becoming more aware of the different types and origins of coffees, much like how people have become aware of the nuances in the types of wines, he said, giving Spinn more space to operate.
"Nowadays people know that there's a difference between a Cherot and a Pinot Noir," he said. "You see the same thing happening in coffee."
Spinn's machines are also connected to the internet, and can be controlled through Spinn's app or through Amazon's Alexa.