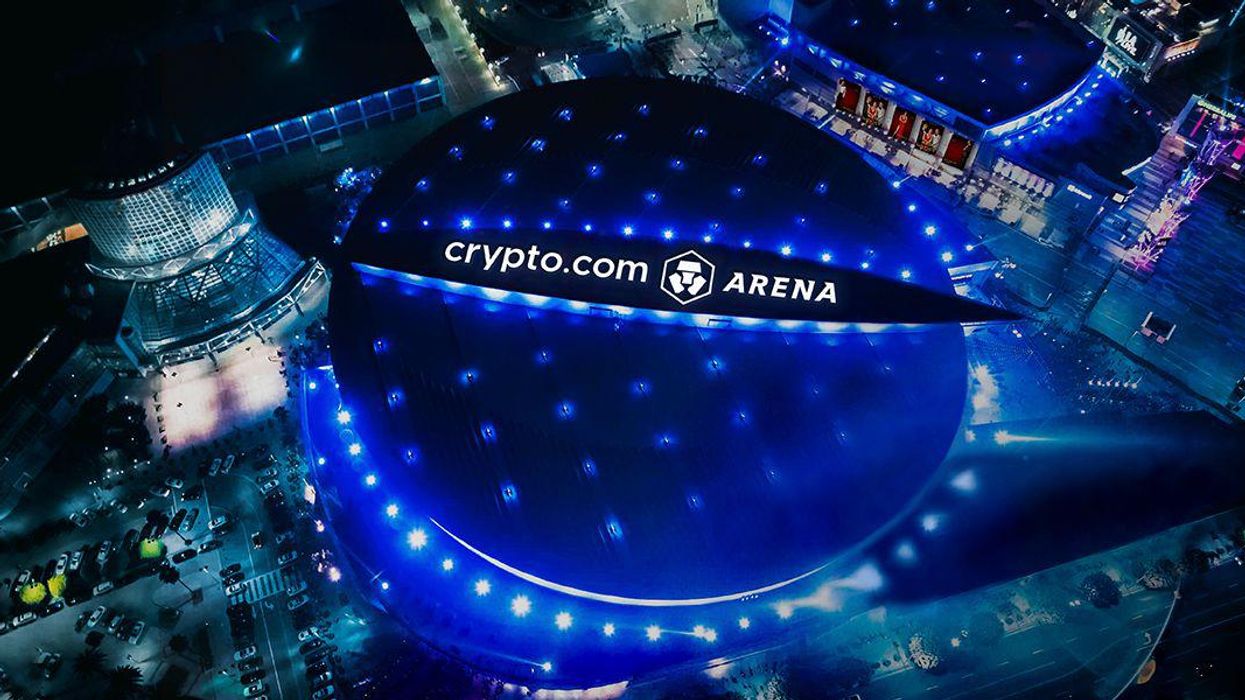 Merry Christmas, Los Angeles.
On December 25, the sports and entertainment mecca once known as Staples Center will officially be re-christened The Crypto.com Arena. It will stay that way for at least the next 20 years, according to the contract signed between the stadium's owner, AEG, and the Singapore-based company.
---
The company behind the new naming rights, Crypto.com, operates a cryptocurrency exchange and NFT platform focused on trading sports and entertainment-based NFTs. Its coin, called CRO, jumped over 25% in the hours after the announcement, making it among the most valuable cryptocurrencies, according to independent crypto data tracker CoinGecko.
It recently released a video introducing itself by way of Hollywood heavyweight Matt Damon:
Los Angeles is not known to be home to a cryptocurrency boom, but the blockchain technology that undergirds the ultra-verifiable, but mostly anonymous concept has shaken up the creative industries based in the city, in the form of artist NFTs, music offerings and unique systems for ticketing concerts and other events.
The stadium is home to the Los Angeles Lakers, Clippers, LA Sparks and the NHL's Los Angeles Kings. And the deal will surely bring awareness to a craze that has slowly been creeping into mainstream culture. Market cap for crypto currencies sat at around $2.7 trillion on Wednesday, according to CoinGecko.
"Known as the creative capital of the world, the city of Los Angeles and the people who call it home have always been pioneers, pushing the boundaries and innovating as the undeniable global leaders of culture and entertainment," Crypto.com co-founder and CEO Kris Marszalek said in a statement announcing the deal. "We're very excited about partnering with AEG and investing long term in this city, starting with Crypto.com Arena in the heart of downtown, and using our platform in new and creative ways so that cryptocurrency can power the future of world class sports, entertainment and technology for fans in L.A. and around the world."
The NBA is not new to crypto. It partnered with Canadian-based Dapper Labs to launch TopShop, a crypto-collectible platform where fans can purchase goods through NFTs. L.A.-based BallerTV has also recently joined the blockchain boom, creating NFTs for promising amateur players.
The change officially takes place when the Los Angeles Lakers host the Brooklyn Nets. Terms of the deal weren't disclosed but multiple reports said Cryto.com paid $700 million for the naming rights.