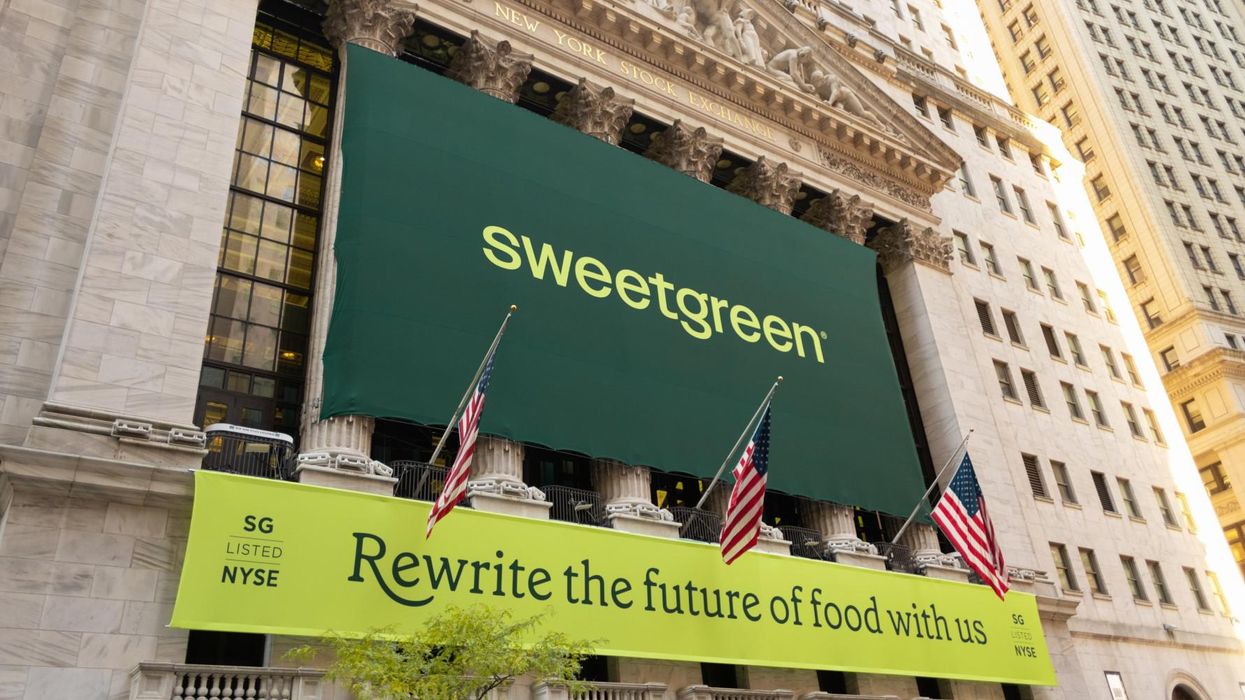 Investors tucked away Sweetgreen shares by the forkful on Thursday, driving the price of the salad chain's stock up more than 76% to a closing price of $49.50 per share.

The Culver City company raised $364 million in its New York Stock Exchange debut, selling 13 million shares at $28 a pop. Originally, the company had targeted a price per share of $25 at the high end.
---
Following the debut, the stock soared as high as $56.20 per share during regular trading, despite the company's dearth of profits.
Shortly after the IPO, Sweetgreen CEO Jonathan Neman said the company's mission is "to transform fast food and make it healthy." However, critics have called Neman's views on health fatphobic. The executive came under fire recently after claiming "no vaccine nor mask will save us" in a since-deleted LinkedIn post, which ultimately argued that what Americans should do is eat the kind of food that Sweetgreen sells.
But for a salad business, Sweetgreen also looks a lot like a tech company. Ahead of the IPO, the company described itself as a "digital platform," a "multi-channel restaurant ecosystem," and even a content creator — all phrases more evocative of Silicon Valley than a salad bar.
Trading under the symbol SG, Sweetgreen aims to
double in size
over the next five years. Pandemic lockdowns hammered the company last year, leading to
significant layoffs at its L.A. headquarters
. However, sales rebounded in the runup to the chain's IPO.
The NYSE welcomes @Sweetgreen in celebration of its IPO $SGhttps://twitter.com/i/broadcasts/1YqKDqMNdlLGV\u00a0\u2026

— NYSE \ud83c\udfdb (@NYSE \ud83c\udfdb) 1637245740